Every feature you need to convert a great business idea into a reality
features
Plan, fund, and grow your business.

Upmetrics is the most comprehensive, complete, flexible, and easy-to-use tool ever used. After showing Upmetrics off to my peers and signing them up, it's safe to say that you've saved our class hundreds of hours. We can strongly recommend it for incubators, business plan consultants, start-ups, and scale-ups.
200+ Sample Business Plans
We have created a library of sample business plans to help you get started with your writing.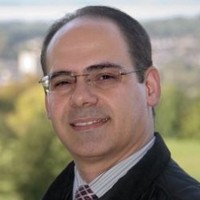 CEO at Nanolyse Technologies
I've tried most apps out there including LivePlan, Bizplan, and Cuttles, and found them all either frustrating or missing something critical. Upmterics had it all from all tools at your fingertips from writing text, styling, and inserting beautiful plots/figures or even to work with sheets similar to Excel... all in one place and under the hood of a professionally looking interface.
Latest Blogs
Advice, tools and tips curated by experts to help entrepreneurs plan & grow their businesses.