Make the Change, Go Paperless Using Online Business Plan Software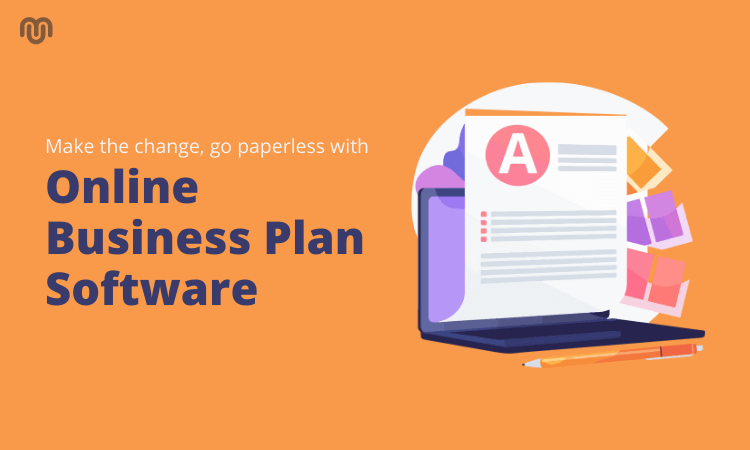 First things first – Do you really need your business plan on paper? How many copies would you print off? Let's say, if you are to meet 10 investors in a month to pitch your business idea or a new project, you'd need a separate set of copies for each. That is a lot of paper we are talking about! On the other hand, an online business plan software can bring the difference by saving the papers and solving the purpose.
Did you know you can save 17 trees by recycling one ton of paper?
According to The Paperless Project, in an average business, the utilization of paper grows by 22 percent a year which means your requirement for the paper will double in 3.3 years. We'd say it's time to adopt a paperless revolution and online business plan software could just be a start.
In today's era, it's a no-brainer that utilizing digital platforms can result in significant cost and time-saving. The technology has evolved and moving from paper to screens is a great idea, especially for startups looking for an affordable and attainable form of operations that can benefit them in the long run. According to Cisco, Majestic Invites, an invitation design company saved up to $50,000 annually by going completely digital. They are a small company with just eight employees that makes a great encouragement for millennial entrepreneurs.
Going paperless means restricting the use of printers, paper contracts, paper invoices, and anything else that might be printed or written on.
Here's how adopting a simple digital tool like online business plan software can help you efficiently ditch the white stuff.
Automation is Just the Beginning
While the idea to automate business operations is in itself tempting for new-age entrepreneurs, moving from paper to digital platforms can bring in a lot of challenges for startups. But then again, if you are not challenged enough to adopt new structures, you are not learning and that could be fatal for your entrepreneurship. Online business plan software is becoming intelligent with its detailed and well-organized systems, thereby removing the unprecedented complexities of most aspects of business management.
Quick Real-Time Interaction
Online business plan software helps integrate current business systems for increased efficiency. Your investors, clients as well as team members can interact online making the final execution low effort while building a high reward relationship.
For example, the stakeholder can share feedback that can be implemented in real-time and the changes can be shared with other participants too via email/message notifications. In a way, the move toward paperless business serves as an opportunity to save time and money that is sure to contribute to better turnaround time giving way to seamless operations in the future.
Online Backup and Record-Keeping
Making your business plan digital is also a great way to archive important records and data. Often the data is disparate- spread between computer files, (such as PDFs, Powerpoints) and paper records. On top of it, having a paper-centric approach also increases the possibility of document loss and breach of privacy. Going digital with your business plan ensures a high level of security and intact confidentiality. If you own a smartphone or tablet, you can access the files anywhere when it's saved in online business plan software without having to worry about the loss of documentation.
Pitching your business idea to your friends, family and investors is a great way to bridge the gap and create a profitable connection. As you work hard to reach potential buyers of your business plan, make sure to invest in innovative technology that not only benefits your business but also helps you contribute to mother nature.
So, how do you plan to eliminate the reliance on paper?
Make the change, go paperless and never look back. Technology is the way forward!
Don't forget to share this post!