Significance of Workplace Culture and How to Apply it in Startups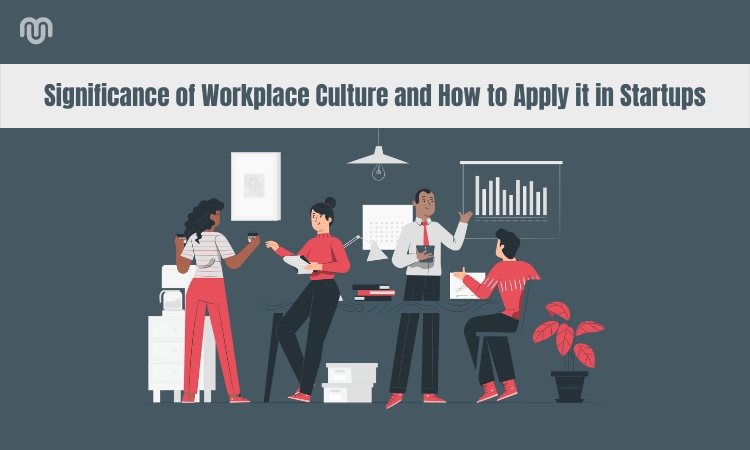 A good workplace culture holds a lot more significance than most people consider it to. A workspace that makes employees look forward to coming in every day, that fosters a supportive environment, and alleviates stress instead of adding it on, is one that will prove to be the most productive.
Over the years start-ups have led the way in creating some of the most conducive work cultures. For example, e-commerce venture Zappos even conducts a cultural fit interview to see whether the applicant will blend in with the company. Similarly, a successful eyeglasses start-up, Warby Parker, gives a lot of importance to creating a favorable work culture by organizing fun events and programs on a regular basis.
When every notable start-up is setting an example for every firm, big and small, with innovative ways to build a healthy work culture, there has to be a good reason behind it. Here's why good culture in a workplace matter:
Right Workplace Culture Increases Productivity
A company culture that's stress-free, sensitive, and nurturing is bound to enhance employee efficiency. It boosts their morale to take on new challenges knowing the company is backing them up. It does away with unwarranted office politics due to transparency which saves a lot of valuable time. Finally, since there's a free flow of knowledge and information in a positive workplace, this automatically improves performance and productivity.
Twitter knows how to handle stress in the workplace. Perhaps, the organization is known to offer yoga classes and unlimited vacations to keep their employees happy and motivated.
Strengthens Company Identity
An encouraging workplace culture leads to a happy employee who loves to come to work every morning and stay on with the company for as long as possible. Not only does this reduce reduces employee turnover, but also creates a positive brand image of the organization. This, in turn, influences customers and other business partners to seek association with the company. Company culture is a chain effect that has very tangible effects.
Hootsuite provides its new employees with something called the Hootsuite Manifesto where they define their culture as, "A passionate, ego-less team having fun building something bigger than itself." This manifesto which is on Slideshare has gained a lot of appreciation even from outsiders.
Invites Success
Good workplace culture means that all employees feel connected enough to share the vision and goal of the company they work in. It lifts their spirit and stimulates passion. They will feel an equal sense of responsibility as any of their colleagues. When someone works with such dedication and zeal, there's bound to be a success.
Squarespace is renowned for its flat organizational structure where managerial hierarchy is almost non-existent. Such steps really boost the employee's confidence in taking leadership roles and accountability, ensuring that they are up for any challenge on the path to success.
Draws in more Talent
Just as a satisfied customer is irreplaceable in word-of-mouth marketing, a happy employee plays a significant role in disseminating a brand's good name and values. This attracts a whole bunch of talented people to the company.
Pinterest mined data from the pinboards of all of their employees and used that to create interest groups. A unique bonding experience among employees from varied locations, backgrounds, and cultures was possible because of this innovative step. When a company makes such efforts to show they care for their employees, the word is sure to go out.
So what efforts are you making it building a workplace culture that is effective and unique? Remember, employees, work best when everyone is on board. On a scale of 1 to 10, how would you rate your company culture?
Don't forget to share this post!