Is it the time to update your business plan?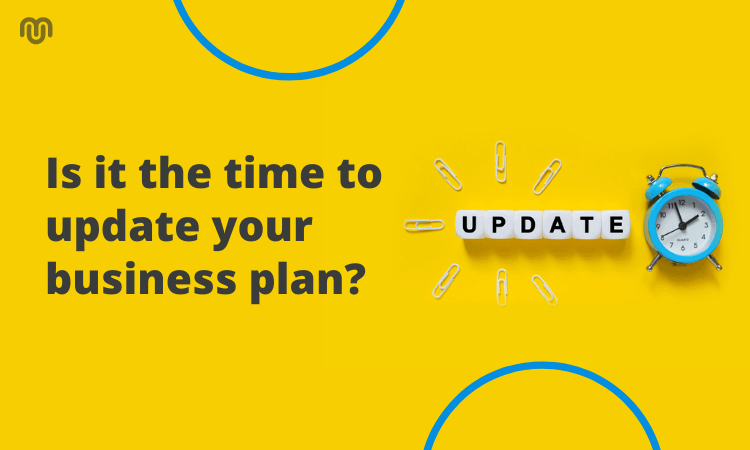 Your existing business plan is wrong. Update your business plan every time there's a change in your business model, regardless of how trivial or major a change it is.
Launched a new product? It's time to make some adjustments to the revenue stream. Planning to expand to a new market? You might want to take into account the dramatic shift in time and resource allocation. Have your competitors changed? Perhaps, maybe the first attempt at writing a business plan wasn't as fulfilling.
In all the above cases and many more like these, you must update your business plan, always!
In this guide, I'm going to talk about five scenarios that call for an update to your business plan.
1. Added a New Partner
You were the only owner of the business when you started out a few months ago. At least, your current business plan mentions that. Since you finally found someone worthy to do a partnership with or made some tweaks to your team, it's time you update the information under the "Team Structure" chapter.
Recognize how these new entrants will contribute to the business and spell out how their involvement will impact day-to-day operations.
2. The Economy Has Changed…
….and majorly. Take into consideration the economic conditions (inflation, recession, unemployment rates) in the new financial period.  How are they going to impact your business' revenue model? Will it negatively impact the customers' ability to purchase your product?
It is highly advised to set a specific time at the end of the financial year to update your business plan. To ease out the task if can also choose to make the changes quarterly, or monthly, depending on the rate at which your industry changes.
3. Adapting to New Markets or Market Conditions
As your business navigates into new territories, it is important to allocate time and resources to make way for the changes. Changing tastes, attitudes, and trends among customers can serve as signals to update the business plan. An updated plan helps set future goals, as well as communicate them effectively to stakeholders to determine the best course of action to achieve new objectives.
The constant review of where you've been and where you want to be are vital in the deployment of what will ultimately be a successful business venture.

—Peter Strauss, founder, The Strauss Law Firm
4. Securing Growth Funds
In the last 12 months, the cost has risen, and revenues have fallen, but customers are increasing at a rapid rate. Congratulations, your company has crossed a threshold! But do you have the resources to sustain? Substantial growth in a short time also means that manufacturing isn't able to meet demand, customer service is suffering, the organizational structure is no longer working, and employees are overworked. Perhaps it's time to expand your operations, evaluate your business plan and increase staff so you are able to cater to the massive audience. And this would also mean that you would have to pitch for a new round of funding to your investors.
Whether you are pitching your deck to family, friends, or a bank, your investors will want to see the most updated version of your plan. Chart your growth patterns, determine which parts of the business need more attention, and alter operational plans, staffing requirements, customer service, and financial projections accordingly. Whatever your new plans are, they must go into your business plan and be presented to the investors to secure funding.
5. Update Old Business Plan as It's Irrelevant
Maybe you did a poor job the last time you wrote a business plan. Maybe things have been changing faster for your business. But If your business plan doesn't represent the current situation of your business anymore, redo it.
At the beginning of each year, look back and make a list of what's going well for your business and what's not. List out your points of strength and weakness, and use the information to improve your business.
If you are running a business, whether small or big, you'll naturally write several business plans, and each one will be better than the last. The more time you spent revamping your business plan, the better results you are likely to get. A business with an accurate forecast will be able to attract the right opportunities and make wise decisions.
Are you ready to update your business plan? Check out these free business plan templates and starts revamping your business plan today!
Don't forget to share this post!