Our business plan software is more than just a template
Start planning with $9 per month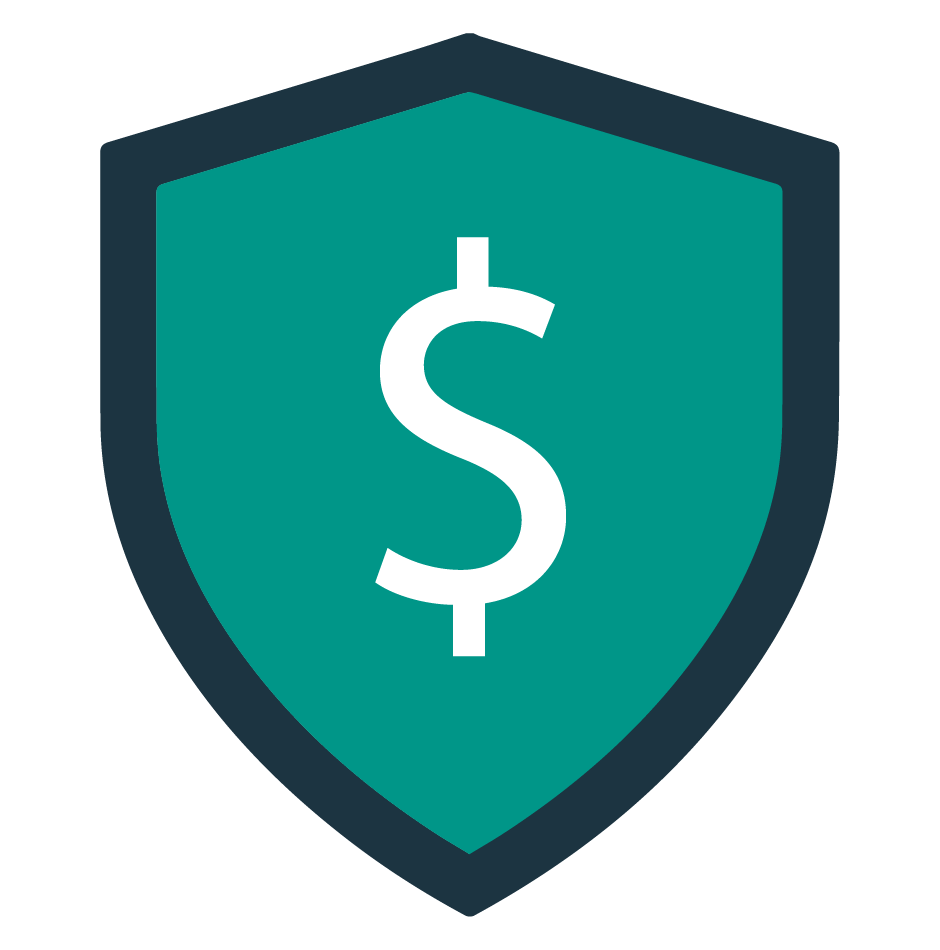 All subscriptions come with a 15-day money-back guarantee.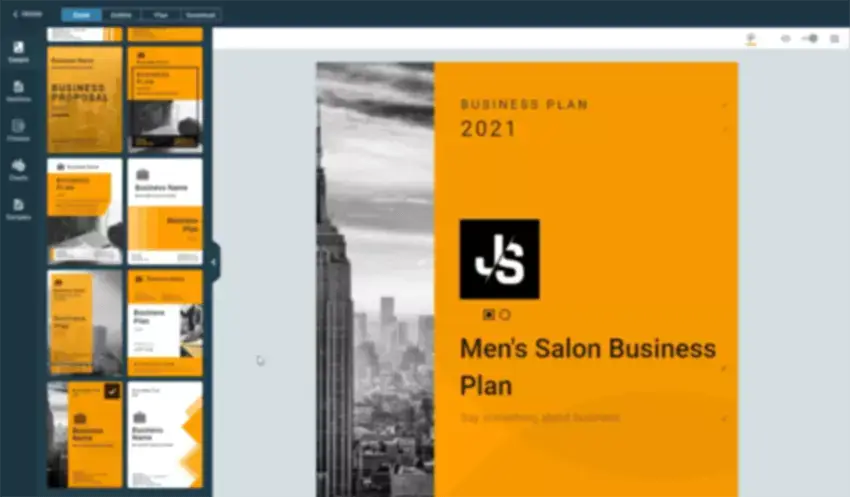 Why our business plan software is better than the template

Easy Planning
Clear & detailed instructions at each step
Explanation of key business terms
Flexible outline so you can customize smoothly

Easy Calculations
Built-in financial formulas, so no lengthy computations
Easy long-term accurate forecasting options
Automatic charts and graphs for a clear understanding

Easy Collaboration
To work with a team is effortless now
Multiple users per account to team up
Assign member access as per your project's needs

Easy Presentation
Export to word processor or PDF to present your pitch
Pitch infographics for a better understanding
Share with investors readily just with a link
Get a 7 days free demo, No credit card required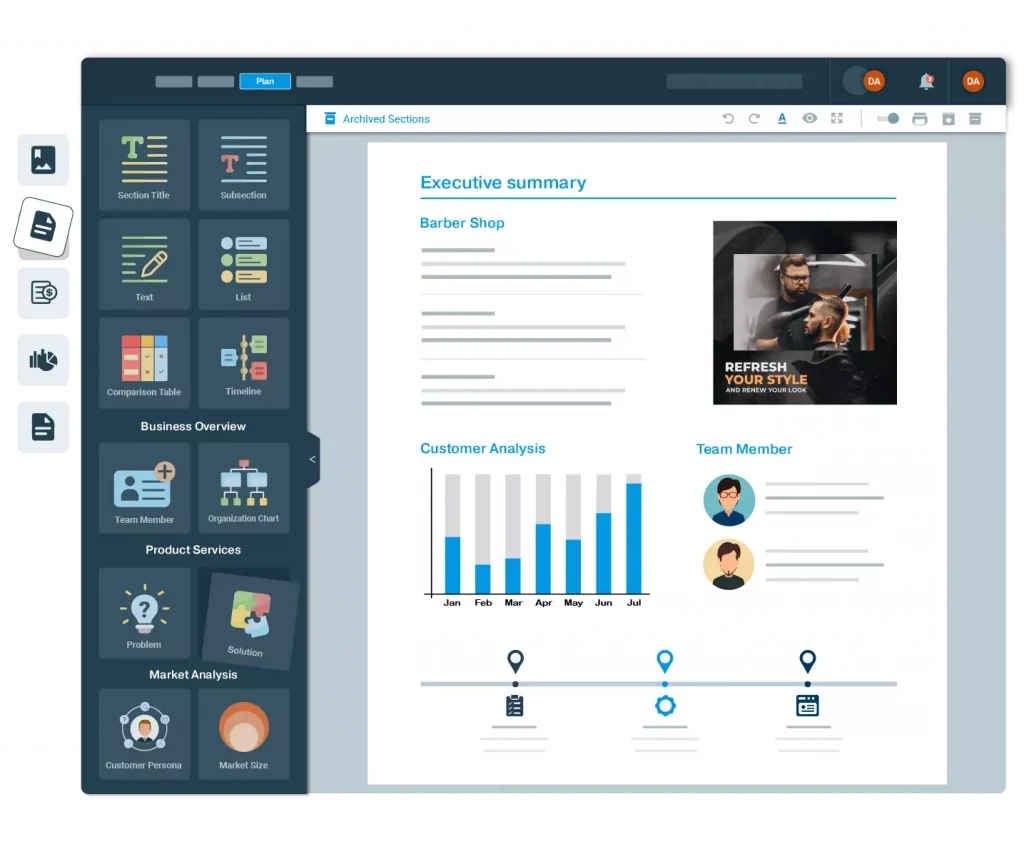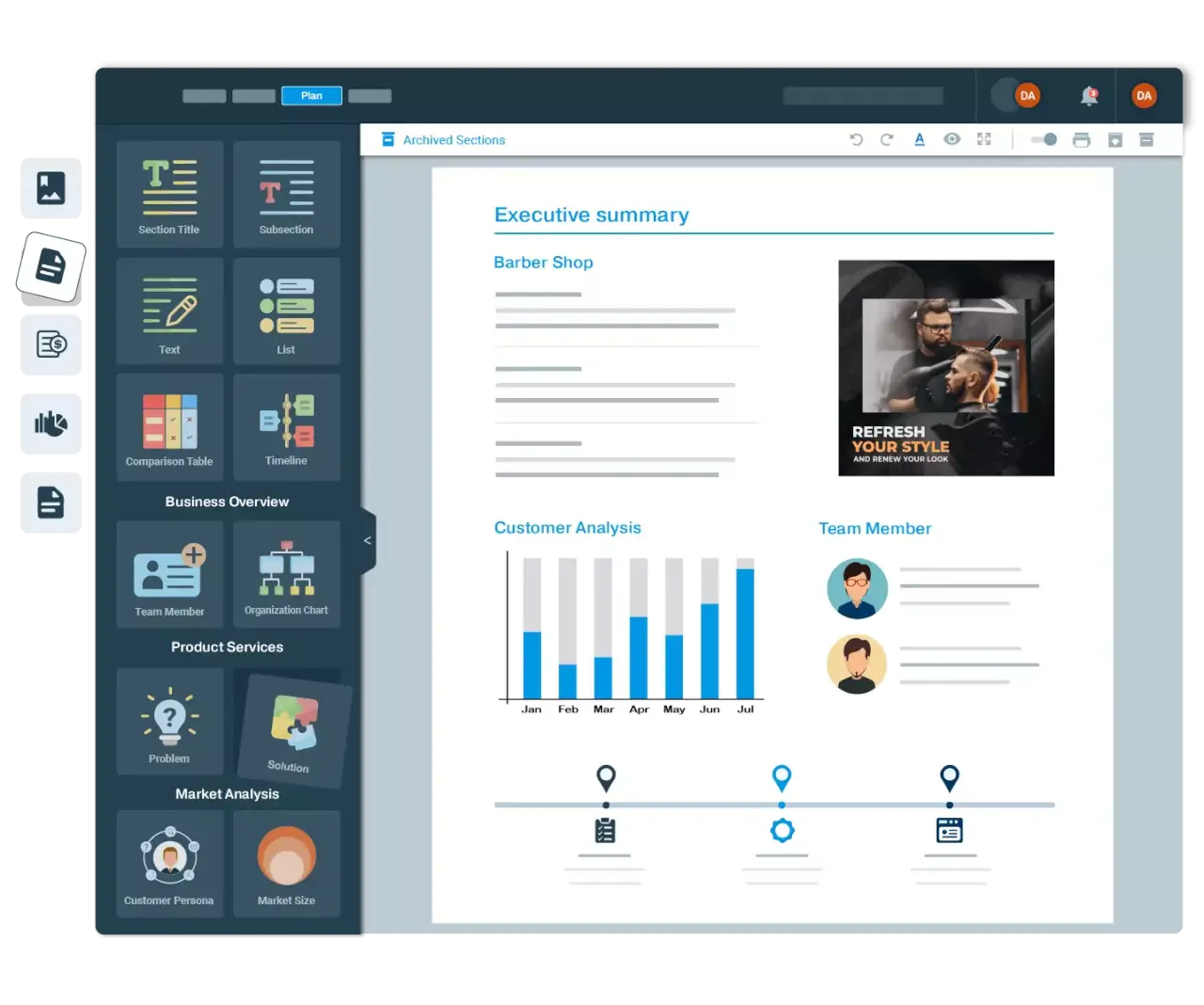 A Complete Business Plan walkthrough
Professional cover pages
Make your business idea stand out by selecting a stunning cover page for your business plan
Step-by-step guidance
We will guide you by providing real business examples & thorough guides for personalized experience
Customizable business plans
Customizing business plan was never as easy. Create apt plan that caters to specific business needs
Say bye to Complex financial calculations
Automate financial forecasting
Enter the number, & we will do the calculations for you. Get realistic financial projections & save time
5 years financial forecast
Set realistic long-term goals and visualize them. Create future plans and stick to them financially
Accurate financial report
Create reliable data of all your business areas & evaluate the financial health of your enterprise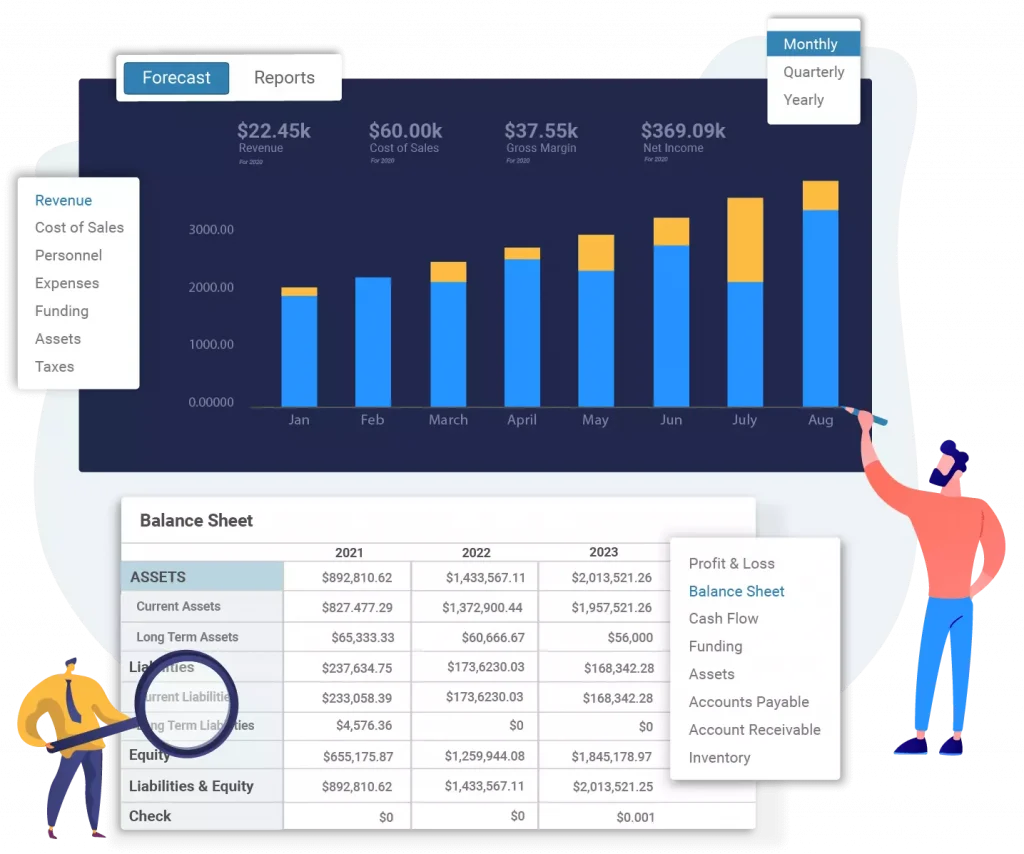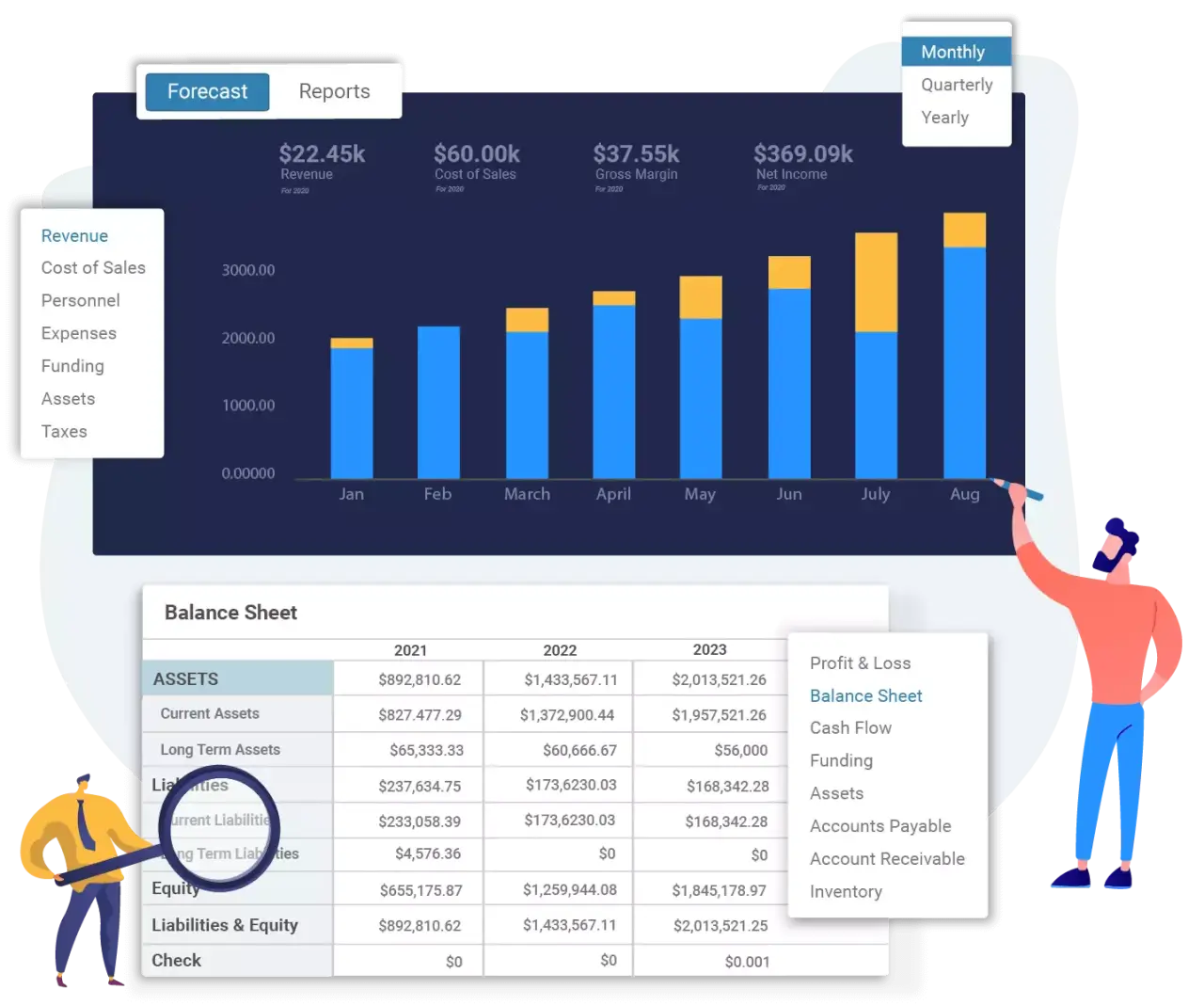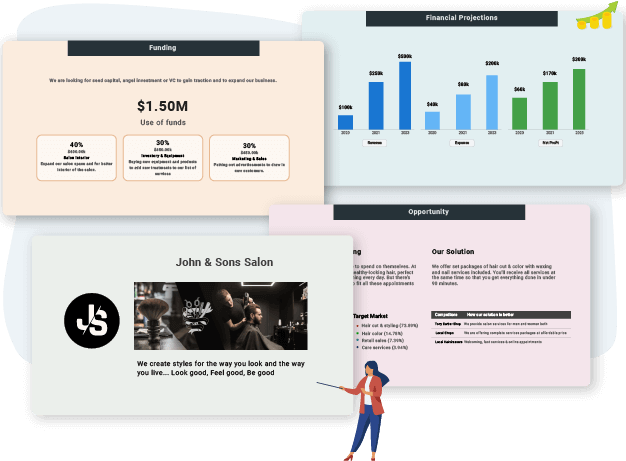 Create perfect pitch & raise funds
Pitch presentation
Communicate your ideas effectively & convince others of your business viability by making an ideal pitch
Pitch template
A business pitch template with all necessary slides like traction, milestone, financial forecasting, etc.
Download and share
Download your business pitch in PDF & JPEG format and can share it online easily with your investors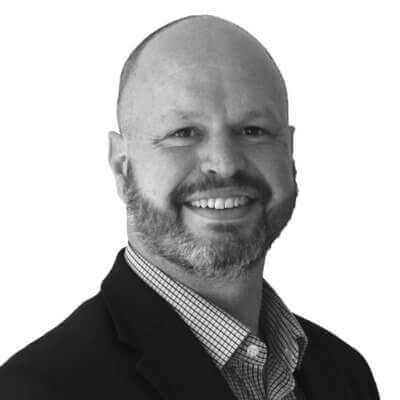 "Having complete control over our business plan has been instrumental in being able to raise funds from investors. Upmetrics is an invaluable product that keeps getting better."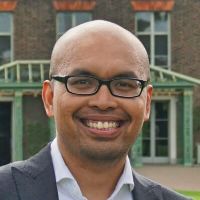 "Upmetrics simplifies the heavy lifting for planning for business plans. It comes with 200+ sample templates, helpful tips, and detailed documentation. The only tool you ever need!"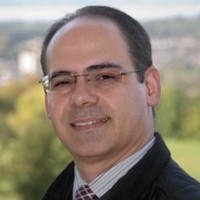 "I've tried most apps including LivePlan, Bizplan, and Cuttles, and found them all missing something critical. If you are a serious entrepreneur, Upmterics is the only app you need."
Founder Nanolyse Technologies
Pay Annually, get 3 months free

Pay Monthly
For everyone to learn how upmetrics features works
Best for solopreneurs and freelancers trying to build their business
Per Month – Billed Every 12 Months
Best for small teams looking to scale their businesses
Per Month – Billed Every 12 Months
Best for incubators, large organizations and business consultants
Per Month – Billed Every 12 Months
It's already easy to use. But we're still here for you.
Because you shouldn't have to figure it out all on your own.
24/7 Customer Support
We are always ready to solve all & any query you might have assuring that you can make the most of our business plan software.
Education
Our top quality blogs and resources allow you to gain expertise & clarity to help make your business plan writing journey smooth.
Knowledge center
Visit our detailed help guides & upgrade yourself with extensive knowledge. Plan with ease by taking the help of knowledge center.
Here's How Our Business Plan Sample Looks Like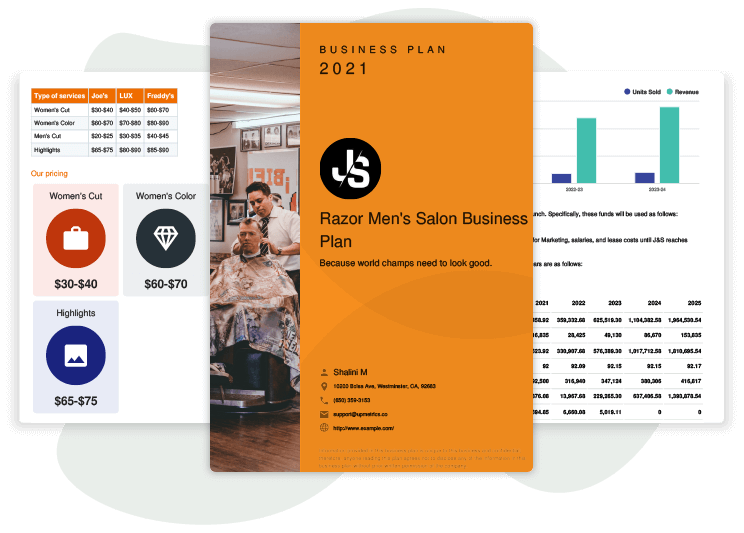 Our Customer Success Stories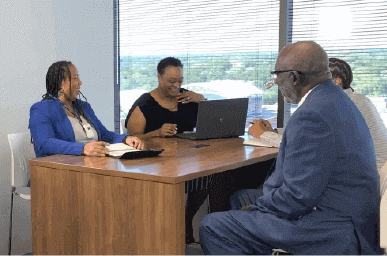 VWIEC was able to successfully support business owners in expanding their business using Upmetrics
Read More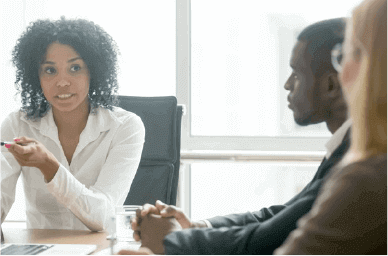 With the help and support of Upmetrics, The Prep Institute was able to raise over $500,000
Read More 
Frequently Asked Questions

Define Success For Your Business
No Risk – Cancel at Any Time – 15 Day Money Back Guarantee