Free Checklist
Download And Start Using This Template For:
To let your business plan readers sign NDA when sharing with consultants, investors, contractors, potential employees, and anyone else evaluating your planned enterprise.
To protect confidentiality of your business plan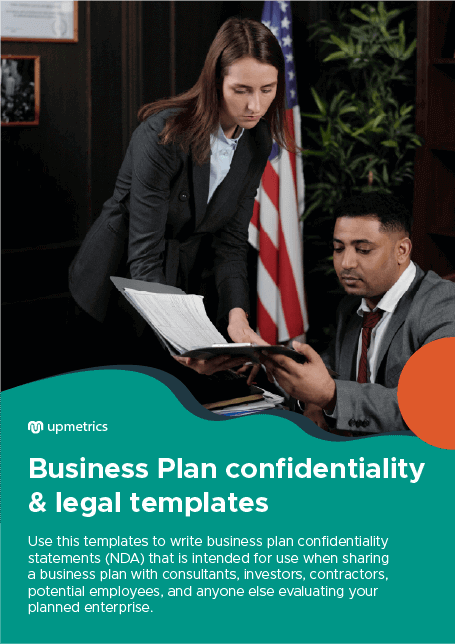 Frequently Asked Questions (FAQs)
1
Why do I need to fill out the information requested?
We ask for your information in exchange for a valuable resource in order to (a) improve your browsing experience by personalizing the Upmetrics site to your needs; (b) send information to you that we think may be of interest to you by email or other means; (c) send you marketing communications that we think may be of value to you. You can read more about our privacy policy here.
Absolutely!
Just sharing some free knowledge that we hope you'll find useful. Keep us in mind next time you have marketing questions!

;
Join 50,000 entrepreneurs who have already downloaded these resources!