Using Upmetrics, NPOs raised more than $250,000 under Stephanie's able leadership
Discovering solutions for social challenges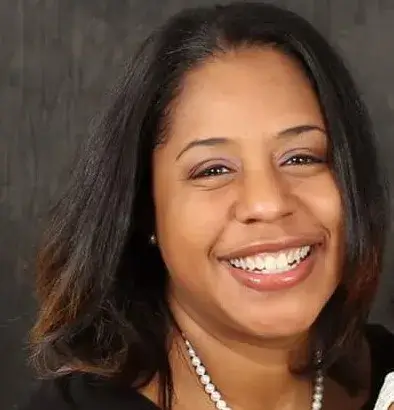 Senior Consultant and Educator The Prep Institute
"Upmetrics is our go-to solution for nonprofit business development, business model development, and pitch deck creation. We love how simple and easy to use the tool is. And the best part is its wide range of ready-to-use templates."
There has been a significant rise in social issues. It is estimated to increase further with the increasing trends in globalization, multi-ethnic communities, and other social-economics conditions.
Moreover, the global pandemic such as the 2020 COVID-19 pandemic has further accelerated the situation. According to a recent study by the United Nations, rising inequality is affecting more than two-thirds of the world's population. But on an optimistic note, the study concluded that it is not inevitable. This gives the world, hope.
To help reverse such inequality and create an impact, the Prep Institute helps organizations that build social solutions. The Prep Institute coaches and trains such organizations in cohorts to help them implement their solutions.
To overcome this problem, the Prep Institute chose to partner with Upmetrics. Upmetrics acted as their one-stop solution for business planning, financial forecasting, and pitch deck creation. The tool helped their cohort participants secure multiple rounds of business funding.
Assisting enterprises to implement sustainable solutions
The Prep Institute LLC provides assistance and consultation to individuals, social investors, government agencies, and nonprofit enterprises. This helps them manage problems and implement solutions that reduce and eliminate social challenges.
The Prep Institute offers learning solutions such as consultation and in-person labs. This helps interested organizations to ideate, implement and grow their business idea. The Prep Institute then guides and assists participating organizations in building an actionable business plan. They even guide and train individual members of an organization to effectively solve social problems.
The Prep Institute offers a perfect balance of incubation services and serving nonprofits. This helps them generate profit while creating social impact. The Prep Institute discusses each client's problems and offers help at each step of the growth cycle. This training and assistance have resulted in securing multiple rounds of funding and grants.
Problems ensue once you decide to drive impact
The Prep Institute would help their clients create effective business plans, draft business models and create pitch decks.
They would assist their clients to perform a root cause analysis of each client. This allowed them to examine their business from a completely different lens.
A few weeks into the operation, the Prep Institute faced a challenge. Since the institution catered to multiple business owners, a completely new business plan and pitch deck would need to be created for each client.
All business plans and financial projections would have to be designed from the ground up. And each separate business model would need to be customized and addressed based on the unique needs of the client.
Imagine this! Multiple clients, multiple business plans, and countless iterations. A tough and challenging job! This becomes even more demanding if the entire process was to be completed manually. To solve this, the institute was looking to onboard a new growth partner – an online business planning tool.
Challenges posed roadblocks. Albeit, temporary ones
Stephanie Foster is an educator and training facilitator at the Prep Institute. She was responsible for consulting non-profit organizations.
It soon became clear to Stephanie and the able leaders at the Prep Institute. They needed to use an online business planning tool to save time, and money and achieve business goals fast.
Inching towards a better future – one step at a time
The team at The Prep Institute began looking for a comprehensive online business planning tool. The tool had to provide a shareable platform for creating a business plan for nonprofits.
Upmetrics is a simple and easy-to-use business planning tool. It helps turn business ideas into reality, quickly.
And, the best part?
Upmetrics offered the most number of templates for non-profit organizations. It offers more than 200+ ready-to-use business templates.
Stephanie, who consults the participating non-profits, quoted – "The cohort participants found Upmetrics to be very intuitive. It required no technical expertise. Customizing templates is convenient and easy to achieve."
At each step of the business planning process, Upmetrics never failed to impress.
Great guidance coupled with impeccable performance
The Prep Institute was looking to onboard a shareable platform for non-profit business development. Upmetrics helped fill the gap. How?
Enabling organizations to write persuasive grant proposals.
Upmetrics provided the non-profits with easy-to-customize grant templates. Each section could be crafted to suit the needs of the organization.
Helping create persuasive pitch decks.
Easy-to-customize pitch decks enable organizations to secure required business funding. Clients were able to bag grants to the tune of millions. Securing funding is no longer a long-lived dream.
Quick grievance resolution.
The team at Upmetrics works day in and day out to deliver impressive customer service.
The quick-to-respond support helped organizations with answering questions and timely resolution of any help needed.
$250,000 Raised Successfully – The Beginning of Good Time
Business incubators need business planning tools and softwares to lay a strong business foundation for their participants. Upmetrics, as VWIEC's growth partner, helped them achieve the same. The cohort at VWIEC were able to follow a well-structured process.
The aspiring business owners not only saved time (and avoided being overwhelmed), but were also able to predict accurate financial projections using Upmetrics.
The business owners were now confident and were grateful to Upmetrics for helping them strategize and visualize their business plans better.
Stephanie says: "Organizations that I have consulted, have successfully been able to raise grants to the tune of $250,000 using ready-to-use business plans and pitch decks in Upmetrics".
She further adds and recommends Upmetrics:
Your Ideal Business Plan Is Just A Few Clicks Away!
Create, Customize, Collaborate, and Share your Business plan using Upmetrics