From decor ideas to make homes look personalized to making effective use of space to designing attention-grabbing furniture, good interior designers can do it all and more.
After all, your home talks before you do. Hence, people want the best for their homes. Be it for form or function.
If you are planning to start a new interior design business, the first thing you will need is a business plan. Use our sample Interior design business plan created using Upmetrics business plan software to start writing your business plan in no time.
Before you start writing your business plan for your new interior design business, spend as much time as you can reading through some examples of services-related business plans.
Industry Overview
The interior design market stood at a value of 150.7 billion US dollars in 2020 and is expected to grow at a rapid rate going forward as well.
The major reason for the growth of interior design is the want for spaces with more utility and personal touch.
With higher income, beautiful homes have become a priority over these years, leading to the massive expansion of the interior designing business.
And if you have the skill to make smaller spaces more useful, then you have a great potential to do well in the interior designing business.
Say goodbye to boring templates
Build your business plan faster and easier with AI
Plans starting from $7/month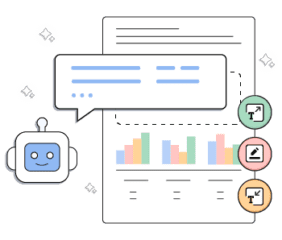 Things to Consider Before Writing an Interior Designing Business Plan
Determine the services you'll offer

Knowing what you'll offer alongside your primary services and advertising, is essential to help you set the right expectations for your customers. It is important to have a framework for your services and resources to fulfill them.

Develop a unique style

In a world full of beautiful homes, people want theirs to stand out and give out a personalized and unique vibe. Hence, it is necessary to develop a style that makes your design stand out and has space for giving the house a personalized and homely atmosphere.

Make a portfolio of your designs

This is something that you should surely pay attention to when you are learning interior design or doing an internship. Make a portfolio of your designs that become proof of your designing skills, help your clients decide what they want, and act as an inspiration for designing homes.

Build a web presence

In today's digital world, staying present online is equivalent to breathing for your business. Because a lot of people nowadays avail services through websites and social media. Hence, having a strong presence on all relevant platforms is essential for your business to thrive. You can post pictures of finished projects, DIYs, and many more.
Chalking out Your Business Plan
If you are someone with an artistic flair and can increase the utility of space then an interior design business might be the perfect career for you.
But wait, before you go ahead and take the plunge, don't forget to write a well-rounded interior design business plan to help you along the way.
Reading sample business plans will give you a good idea of what you're aiming for and also it will show you the different sections that different entrepreneurs include and the language they use to write about themselves and their business plans.
We have created this sample interior design business plan for you to get a good idea about what a perfect interior design business plan should look like and what details you will need to include in your stunning business plan.
Interior Design Business Plan Outline
This is the standard interior design business plan outline which will cover all important sections that you should include in your business plan.
Executive Summary

Mission Statement
Vision Statement
Objectives
Financial Considerations
Keys to Success

Business Summary

Overview
Company Ownership
Company Locations and Facilities

Products and Services

Product and Service Description
Competitive Comparison
Sales Literature

Market Analysis

Sales Yearly
Service Business Analysis
Market Segmentation
Target Market Segment Strategy
Market Trends
Market Growth
Market Needs
Distributing a Service
Competition and Buying Patterns
Main Competitors
Business Participants

Strategy and Implementation Summary

SWOT Analysis
Strategy Pyramid

STRATEGY #1 – Generating Referrals
STRATEGY #2 – Product Sales
STRATEGY #3 – Generate Awareness Through the Website

Value Proposition
Competitive Edge
Marketing Strategy
Pricing Strategy
Promotion Strategy
Distribution Strategy
Marketing Programs

Strategy #1
Strategy #2
Strategy #3

Positioning Statement
Web Plan Summary
Sales Strategy
Sales Programs
Strategic Alliances
Milestones

Management Summary

Organizational Structure
Personnel Plan

Financial Plan

Important Assumptions
Brake-even Analysis
Projected Profit and Loss

Profit Yearly
Gross Margin Yearly

Projected Cash Flow
Projected Balance Sheet
Business Ratios
After getting started with Upmetrics, you can copy this sample business plan into your business plan and modify the required information and download your interior design business plan pdf or doc file. It's the fastest and easiest way to start writing your business plan.
The Quickest Way to turn a Business Idea into a Business Plan
Fill-in-the-blanks and automatic financials make it easy.
Get Started Now!

Download a sample interior design business plan
Need help writing your business plan from scratch? Here you go; download our free interior design business plan pdf to start.
It's a modern business plan template specifically designed for your interior design business. Use the example business plan as a guide for writing your own.