If you are planning to start a new nonprofit business, the first thing you will need is a business plan. Use our The Educare - nonprofit business plan example created using upmetrics business plan software to start writing your business plan in no time.
Before you start writing your business plan for your new nonprofit business, spend as much time as you can reading through some samples of nonprofit business plans.
Reading some sample business plans will give you a good idea of what you're aiming for and also it will show you the different sections that different entrepreneurs include and the language they use to write about themselves and their business plans.
We have created this The Educare nonprofit business plan example for you to get a good idea about how perfect a nonprofit business plan should look like and what details you will need to include in your stunning business plan.
Preview our The Educare - Nonprofit business plan example, Let's start writing your own business plan.
It's easy and fun with Upmetrics.
Sample Nonprofit Business Plan Outline
Executive Summary

Business Overview
Market Summary
Marketing Summary
Financial Summary

About Educare

Business Overview
Educare's History
Management
Location
Legal Structure
Vision & Mission
Goals & Objectives
Professional Advisors

Market Analysis

Industry Analysis
Local Market
Target Market

Target Market profile for The Educare Learning Centre consumers
Target Market profile for The Educare Learning Centre businesses

Keys to Success
Customer Survey Summary

Competitive Analysis

Key Competitors / SWOT Analysis

A+ Tutors for Less
The Educare Learning Centre

Sales & Marketing

Pricing Strategy
Marketing Strategy

Networking
Conferences
Social Media: Twitter
Marketing Activities
Marketing Objectives

Positioning Statement
The Sales Process
Strategic Alliances

Operations

Location(s)

Website
Website Development

Legal Issues
Insurance Issues
Human Resources
Process/Production

The Educare Learning Centre Process – Student Tutoring
The Educare Learning Centre Process – Educator Workshops

Risk Assessment

Financial Plan

Start-Up Costs
Capital Requirements and Use of Funds
Income Statement Projections
Balance Sheet Projections
Cashflow Projections
Use this sample plan as your guideline and start editing it right away.
It's easy and fun with Upmetrics.
After getting started with upmetrics, you can copy this "The Educare" nonprofit business plan example into your business plan and modify the required information and download your nonprofit business plan pdf and doc file. It's the fastest and easiest way to start writing your business plan.
Customize your Business Plan
All businesses are different. So, don't hesitate to customize your business plan according to your requirements. Even though our sample business plans aim to help you create the perfect presentation for your clients and investors, it is finally up to you to decide how you're going to present your ideas in the best light.
Get started with upmetrics and use this sample business plan to write your plan in half of the time.
Use This Sample Now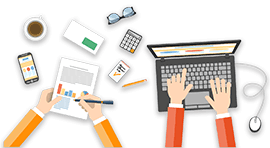 Business Plan Software
How you would you like to rate this template?
Thank you! We have received your rating.
Our upmetrics business plan software can help you to customize your business plan and provides you a step-by-step guide to write your business plan. You can save your plan online and update it any time, or download it as a PDF or DOC file. You can share business plan online with investors or any other important person with upmetrics easily.
DISCLAIMER: The business plans, templates, and articles contained on upmetrics.co are not to be considered as legal advice. All content is for informational purposes, and upmetrics makes no claim as to accuracy, legality or suitability. The site owner shall not be held liable for any errors, omissions or for damages of any kind.