Restaurant Business Plan Example
Our need of hunger let us source different food around us. Especially when our favorite restaurant re-launch with a whole new menu designed to serve unique specialties. Impeccable services and tasty food is the main focus of the restaurant business.
The introduction of the multi-cuisine restaurant beyond geographical boundaries increases the restaurant industry's growth.
Establishing a successful restaurant business is a big challenge as it is one of the industries with a greater failure rate. Careful planning and implementation of the action plan for the restaurant make it successful.
The global restaurant and mobile food service industry grow from $2193.94 billion in 2020 to $2619.27 billion in 2021. Out of total market share, the Asia-pacific region accounted highest of 51%, and North America is the second-largest market with 24%.
The restaurant industry shows incremental growth due to changes in living patterns. The on-demand economy rises the scope and potential to expand the business in other verticals.
A quick-service restaurant, 10-minute delivery, and online food orders are part of modern business because of lifestyle changes. A well-put-through business plan becomes the priority to thrive and adopt the changes.
Need a restaurant business plan? We're here to help!
The restaurant business contains great failure rates. Despite efforts in establishing a successful business, many challenges are necessary to attain on most priority.
A business plan is one of the core ingredients of your business. Without it, your business recipe has no taste and aroma.
Preview our Avadh - Restaurant Business Plan Example, Let's start writing your own business plan.
It's easy and fun with Upmetrics.
A restaurant business plan contains planning, marketing, finance, human resource, and other functions combining all aspects. All-inclusive business strategies help you to map your progress and taking precise action.
It gives you clarity and an actionable approach towards your restaurant business-building journey.
If you have decided to start a new restaurant and already started working on it then you must have realized that starting a restaurant is not an easy job.
It requires a lot of planning which includes restaurant location, interior, menu, chefs, management team, operations, marketing strategy, competition analysis, financials, and the list goes on.
So the question is, what is the best way to start your journey in the restaurant business?
And the answer to that is, start with a business plan.
But, before you start writing a business plan, spend as much time as you can reading through some samples of food and restaurant business plans.
Reading sample business plans will help you understand what you are aiming for and what the final business plan will look like.
It will also show you different sections that different entrepreneurs include and the language they use to write about themselves and their business goals.
We have created this sample restaurant business plan to help entrepreneurs to kickstart their journey of business plan writing and to make sure they do not miss a single thing in their business plan.
Restaurant Business Plan Outline
This is the standard restaurant business plan example outline which will cover all important sections that you should include in your business plan.
Executive Summary

Overview
Market Opportunity
Management
Financial Projections & Funding

Avadh

The Restaurant Concept
Business Model
Objectives
Keys to Success
Long Term Strategy
Intellectual Property
Sustainability

Sample Menu
Restaurant Operations

Customer Service
Operating Policies

Strict Inventory Controls
Purchasing Cost Controls
Recipe a Portion Controls
Menu Blending
Sanitation a Food Handling

Operating Standards

Management's Role
Software a Systems
Money a Profit Management

Training

Hiring the Best
Training for Excellence
Retaining the Best

Controlling Costs

Food Costs
Equipment Costs
Staff Turnover / Training Costs

Location
Industry Analysis

Industry Overview

Restaurant Demographics
Millennials

Fast Casual Ming
Fast Casual Asian Food
Tempe Arizona

Competition

Competitive Landscape
Direct Competitors
Competitive Advantages

Marketing

Target Market Overview
Market Positioning & Brand
Marketing Strategies

Company & Management

Company
Management Team
Staffing Plan
External Issues

Financial Plan

Startup Expenditures
Revenue Assumptions
Cost of Goods Sold
Operating Expense Assumptions
Balance Sheet Assumptions
Bank Loan Assumptions
Balance Sheet Forecast - Years 1 to 5
Income Statement Forecast Year 1 to 5
Cash Flow Forecast - Year 1 to 5
Use this sample plan as your guideline and start editing it right away.
It's easy and fun with Upmetrics.
After getting started with upmetrics, you can copy this restaurant business plan example into your business plan and modify the required information and download your restaurant business plan pdf and doc file. It's the fastest and easiest way to start writing your business plan.
How to write a restaurant business plan?
Pursuing all the knowledge about the industry to write a successful business plan is essential.
An industry expert can help you out in writing a business plan, or you can hire a professional business plan writer too. The professional industry advisor helps you in understanding in and out of the restaurant business.
Out of all alternatives to writing a business plan, using a business plan template is the best. The restaurant business plan template lets you write step by step swiftly. If you lack sufficient knowledge about the business, you will gain complete industry knowledge. Let's see the things covered under the business plan.
What to include in the restaurant business plan?
Before you get started with writing your business plan, here are a few areas that you should definitely include in your business plan:
1. Executive summary
An introduction of a business plan starts with an executive summary section. It covers a general overview of the business, management functions, market opportunities accessible, and a summary of the financial projections & funding.
The second section shows the restaurant concept, business models, objectives, long & short-term strategies, intellectual properties, and sustainable approach.
2. Sample Menu
The sample menu section introduces the unique menu design for the restaurant. Restaurant concept and business model are two main aspects considered while designing a menu.
3. Restaurant Operations
Restaurant operations help you in planning the functionality of the restaurant. Quick-service, online food delivery compatibility, and drive-through operations are defined underneath. Customer service, training, cost control, and operating standards are mention herewith careful attention.
4. Location
The crowded and most visited locations are the core aspect of any restaurant. So, in this section, your restaurant location is mentioned with a strategy to cater to other available options.
5. Industry Analysis
Industry analysis showcases the overview of the industry based on demographic data available for the business. The industry analysis of demographic habits and buying patterns is essential for developing a suitable menu for them.
6. Competition
Under the competition section, you can show your competitors and their analysis. The competitive landscape analysis to understand the mission, vision, goals, strategies, and competitive advantages fall under this section.
7. Marketing
Restaurant business relies on marketing activities to let people know about the food options available. Many good restaurants are unknown to people, but the medium of marketing reaches out to people. Defining marketing strategies and setting up a proper plan to attract the target market become essential. The marketing section will cover all of your restaurant marketing strategies here.
8. Company and Management
The company & Management section covers the driving force of your business. There should be someone who can direct your business action and draw out the lines for you to walk. A strong team determines the exact direction of the business.
9. Financial Plan
The financial plan section shows the startup expenditures, cost of goods sold, projection of cash flow statement, balance sheet & income statements. If a business thinks about the other means of finance through a bank, then the cost of funds and sources of finance need to be mentioned here.
Restaurant business plan summary
It is hard to establish a competitive advantage for your restaurant in the target market. Because of greater competition, serving unique food items and redesigning your food menus are essential for leveraging business potential.
The wholesome approach of writing a business plan gives an elaborative scope of how you can go through the business-building process error-free.
Each parameter of the restaurant business plan template gives you the freedom to modify. On the completion of your business plan writing, you will learn all functions of a restaurant business.
Customize your Business Plan
All businesses are different. So, don't hesitate to customize your business plan according to your requirements. Even though our sample business plans aim to help you create the perfect presentation for your clients and investors, it is finally up to you to decide how you're going to present your ideas in the best light.
Get started with upmetrics and use this sample business plan to write your plan in half of the time.
Use This Sample Now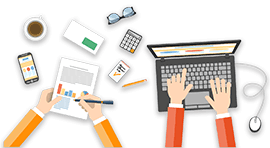 Business Plan Software
How you would you like to rate this template?
Thank you! We have received your rating.
Our upmetrics business plan software can help you to customize your business plan and provides you a step-by-step guide to write your business plan. You can save your plan online and update it any time, or download it as a PDF or DOC file. You can share business plan online with investors or any other important person with upmetrics easily.
DISCLAIMER: The business plans, templates, and articles contained on upmetrics.co are not to be considered as legal advice. All content is for informational purposes, and upmetrics makes no claim as to accuracy, legality or suitability. The site owner shall not be held liable for any errors, omissions or for damages of any kind.