After the COVID 19 crisis, the bar business is picking up its pace once again. And with a lot of competitors out of the way, now is the right time if you want to enter the industry.
But before you dive in, here's a quick overview of the industry.
All businesses like bars, pubs, lounges and nightclubs come under the aegis of bar business. All of these are drinking places that primarily serve and prepare alcoholic beverages.
The nightclub and bar industry was valued at 22.33 billion dollars in 2020 and has grown 16 percent this year, showing early signs of recovery.
Moreover, it is an industry where there are no market leaders who hold a big share in the industry's value, but small fragmented units amongst whom the industry's value is distributed.
Now it might look like a lucrative business to enter,but a lot of bar businesses fail due to bad financial and employee management. They end up overspending and working their employees to the point of exhaustion.
You don't have to worry about it though, the above problem has a quick and easy solution: A business plan. Yes, you heard it right, a bar business plan can help you solve all the management and planning-related problems. Read on to find out how.
If you are planning to start a new bar business, the first thing you will need is a business plan. Use our sample Pinto's Bar and Grill - Bar business plan created using upmetrics business plan software to start writing your business plan in no time.
How can a bar business plan help you?
A business plan helps you develop the right perspective towards the industry you plan on entering. It not only helps you with market analysis and management but also acts as a guide in your business journey.
If you plan your business well, you get an edge over poorly managed entities and unaware owners who did not conduct market research before starting the business.
Specifically, when starting a bar business, a business plan helps you in making cost effective decisions when you begin, so you don't have to worry about haphazard finances later.
And as you know the benefits of having a business plan now, let's discuss how to write an effective one.
Preview our The Pinto's Bar and Grill - Bar business plan example, Let's start writing your own business plan.
It's easy and fun with Upmetrics.
Bar Business Plan Outline
This is the standard bar business plan outline which will cover all important sections that you should include in your business plan.
Executive Summary

Business Overview
Objectives
Mission Statement
Guiding Principles
Keys to Success

About PBG

Business Overview
Ownership
Legal Form
Start-Up Summary
Location and Facilities

Products And Services

Products/Services Description
Competitive Comparison
Product/Service Sourcing
Inventory Management
Future Products/Services

Market Analysis

Industry Analysis

Market Size
Industry Participants

Main Competitors

Market Share
Applebee's Pinto's Bar and Grill 6706
Cococabana Bar & Grill
Flanigan's Seafood Bar & Grill

Market Segments
Market Tests
Target Market Segment Strategy

Market Needs
Market Trends
Market Growth
Positioning

Marketing Strategy and Implementation

SWOT Analysis
Strategy Pyramid
Unique Selling Proposition (USP)
Competitive Edge
Marketing Strategy and Positioning

Positioning Statement
Pricing Strategy
Promotion and Advertising Strategy
Website
Marketing Programs

Sales Strategy

Sales Forecast
Sales Programs

Legal
Milestones
Exit Strategy

Organization and Management

Organizational Structure
Management Team

John Doe
Jane Doe
Jimmy Doe

Management Team Gaps
Personnel Plan

Financial Plan

Important Assumptions
Start-Up Costs

Startup Expenses
Startup Assets
Source And Use Of Funds

Profit & Loss Statement
Balance Sheet
Cash Flow Statement
Use this sample plan as your guideline and start editing it right away.
It's easy and fun with Upmetrics.
After getting started with upmetrics, you can copy this sample bar business plan into your business plan and modify the required information and download your bar business plan pdf and doc file. It's the fastest and easiest way to start writing your business plan.
How to write an effective bar business plan?
Although you can write a business plan on your own from scratch, it is always good to get a little guidance when writing one.
Thanks to technology, there are a number of options available, and you can choose the one that fits the best for you. You can either go to a business consultant, design your plan on the basis of a predesigned template or get a customized plan for your business through an online business plan software without going anywhere.
What to include in a bar business plan?
Before you get started with writing your business plan, here are a few areas that you should definitely include in your business plan:
1. Executive Summary
An executive summary is the most important document of your business plan. It is crucial to get you funded as a business as it sums up everything your business stands for. Chances are that the investors might not even read beyond this section. Therefore, when you write it make sure you sum up your business idea and its functions properly.
2. Business Overview
In this section, you will include an overview of all the chief needs of your business. In a bar business plan the chief aspects would include the location and its accessibility, the legal rules regarding alcohol followed by the area as well as the primary legal formalities involved in running a bar.
3. Products and services
In this section include all the products and services you'll offer. Resources of getting the products, especially in case of a bar business the formal procedures involved in acquiring alcohol should be included.
It is also good to note down the differentiating factor between yours and your competitor's product.
4. Market analysis
Market analysis is another crucial aspect of a business plan. It comes in handy while assessing strategies and techniques that work and do not work by analysing your competitors.
It also helps you get information about the size of the market and its growth potential. It helps you in knowing your target audience and segment of the market that forms the majority of your client base.
5. Marketing strategy and implementation
On the basis of market analysis, next up you'll formulate your marketing strategy. While formulating your marketing strategy you should always keep your unique selling point and target market in mind. Apart from that your positioning in the industry is also a critical aspect of your strategy implementation.
In addition to all of the above, advertising strategy is an aspect a bar business has to pay special attention to, as a direct advertisement of alcohol isn't allowed on various media platforms.
6. Organizational Management
This step is also especially important in a bar business plan to avoid overworking employees, creating good and respectful relations amongst the team and having strong teamwork. You should also include various roles and responsibilities of different people in your organisation as well as ways of tracking their performance in this section.
7. Financial Plan
A financial plan is important because it prevents you from overspending and optimally distributes your cash flow amongst various segments of your business. Apart from that in a financial plan you can also carry out an analysis of your financial history as well as funding options for your business.
The above-mentioned order can help you write a well-rounded plan. But most importantly, while starting a bar business it is important to keep the legalities involved in mind. You should always watch out for the current and potential alcohol laws that would have an impact on your business and frame your business strategy accordingly.
Hence, you should frame a business plan that is flexible and dynamic and thus, can help you succeed in the bar and pub industry.
Bar Business Plan Summary
A bar business can be extremely successful and smooth if you go about it with a business plan. A business plan helps you keep all the facets from legal to financial ones in mind while running a bar business, thus making the process easier and quicker.
Customize your Business Plan
All businesses are different. So, don't hesitate to customize your business plan according to your requirements. Even though our sample business plans aim to help you create the perfect presentation for your clients and investors, it is finally up to you to decide how you're going to present your ideas in the best light.
Get started with upmetrics and use this sample business plan to write your plan in half of the time.
Use This Sample Now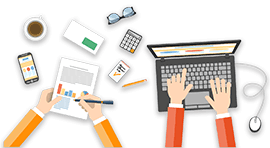 Business Plan Software
How you would you like to rate this template?
Thank you! We have received your rating.
Our upmetrics business plan software can help you to customize your business plan and provides you a step-by-step guide to write your business plan. You can save your plan online and update it any time, or download it as a PDF or DOC file. You can share business plan online with investors or any other important person with upmetrics easily.
DISCLAIMER: The business plans, templates, and articles contained on upmetrics.co are not to be considered as legal advice. All content is for informational purposes, and upmetrics makes no claim as to accuracy, legality or suitability. The site owner shall not be held liable for any errors, omissions or for damages of any kind.