If you are planning to start a new marijuana business, the first thing you will need is a business plan. Use our MariMed - Marijuana business plan example created using upmetrics business plan software to start writing your business plan in no time.
Before you start writing a business plan for your new marijuana business, spend as much time as you can reading through some samples of the marijuana business plans.
Why do you need a marijuana business plan?
With the increase in the amount of popularity of the marijuana industry, the competition has increased rapidly too. It is difficult to make a place for yourself in the industry without a unique idea and a proper plan.
But with a marijuana business plan, you can find the right niche, your unique selling point, and set up everything from marketing to finance in a hassle-free way.
Also, a plan helps you set the right goals and design proper strategies for achieving them.
Preview our MariMed marijuana business plan example, Let's start writing your own business plan.
It's easy and fun with Upmetrics.
Marijuana Business Plan Outline
This is the standard marijuana business plan outline which will cover all important sections that you should include in your business plan.
Executive Summary

Company Summary
Market Opportunities
Start-up Summary
Financial Summary

Revenue & Profit Forecast
Cash Flow Forecast
Direct and Indirect Social Impacts

Market Analysis

Global Market
North American Marijuana Market

Medical and recreational cannabis sales forecast, billion

The U.S. Marijuana Market
U.S. marijuana Retail Market
California marijuana Industry
SWOT Analysis

Marketing Strategy & Implementation

Marketing Strategy

Marketing Plan
Target Customers

Sales Forecast

Assumptions
Sales forecast

Operating Plan

Dispensary/Retail Store Location and Facilities

Location and Building Specifications
Floor Plan
Lighting
Guards

Physical Security Plan

Customers Access
Internal Access-Point Control
Limited Access to Secured Areas and Visitors
Electronic Security System

Video Surveillance

Third-Party Monitoring
Intrusion and Motion Detection
Burglary Alarm System
Panic Buttons and Internal Communications
Fire Security

Laboratory Testing Requirements
Packaging and Labeling Requirements
THC Limits

For Edible Marijuana Products
For Non-edible Marijuana Products

Organizational Structure
Financial Plan

Funding analysis
Direct and Operating Expense Breakdown

Direct Costs
Operating Expenses

Profit & Loss Forecast
Cash Flow Statement
Balance Sheet
Main Ratios
Use this sample plan as your guideline and start editing it right away.
It's easy and fun with Upmetrics.
After getting started with upmetrics, you can copy this marijuana business plan example into your business plan and modify the required information and download your marijuana business plan pdf and doc file. It's the fastest and easiest way to start writing your business plan.
How to write a business plan?
Writing a business plan might seem like a huge hassle, but it actually helps you save a lot of time and energy in the future.
A business plan can become constant support in your business journey. And you can easily write one either through a premade template on the internet or through an online business plan software which will help you write a business plan at any place and at any time.
Although there are several aspects to a good business plan, we'll discuss the major ones in the next section.
What to include in a marijuana business plan?
The following sections should be included in a marijuana business plan:
1. Executive Summary
An executive summary section would form the first and foremost section of your business plan. But it is usually written towards the very end to help you sum up your idea properly.
For example, as a marijuana company, you can note down the purpose of your company, your niche, the structure of your business, and your funding requirements.
If written properly, this section can help you in convincing your investors to fund your business.
2. Market Analysis
Analyzing the market comes in handy while designing your business model. It helps you figure out your target market, select a profitable niche, and know the market altogether.
For example, marijuana has several uses ranging from medical to recreational. If you carry out a market analysis before beginning your marijuana business you can decide the area which would be the best for your business.
3. Marketing Strategy
A good marketing strategy can take you a long way. Especially, if you design one keeping your market analysis in mind.
A proper marketing strategy helps you in reaching out to your target audience. It also helps you in convincing your customer base that your product is worth buying.
For example, in a marijuana business, you can let your customer base know how you sell quality products at the best prices.
4. Operations plan
An operations plan helps you plan your daily business activities and in setting realistic and achievable goals.
Through an operations plan, you can set long-term goals as well as milestones for achieving them to keep your business on track.
For example, you can set a target of getting 100 customers in three months and work towards achieving it.
As a marijuana business, you'll have to keep a handy plan for testing your product, a floor plan for your lab, and security measures for your manufacturing unit.
Depending upon the usage, your product would go through various quality checks as well.
5. Organizational structure
This section would consist of a plan for your team and the ownership structure of your company.
In this section, you can include the roles and responsibilities of various members of your team as well as a system for keeping track of their progress.
It would also include the ownership structure that would suit your business the best, as well as the share of various owners of your firm.
6. Financial Plan
A good financial plan helps you create a profitable business. Planning your finances in the early stages of your business can save you from a lot of hassles later on.
A good financial plan would help you in understanding the funding requirements of your business. It would also help you in predicting your cash flow and profit accurately.
Marijuana business plan summary
All in all, a business plan can help you in developing and defining all aspects of your business properly. In a marijuana business, a plan can help you survive and thrive in the competitive industry.
Moreover, a plan helps you find your way and make a place for yourself in a business. It saves you from roadblocks and helps you navigate your business smoothly.
So, what are you waiting for! Go ahead and start planning.
Customize your Business Plan
All businesses are different. So, don't hesitate to customize your business plan according to your requirements. Even though our sample business plans aim to help you create the perfect presentation for your clients and investors, it is finally up to you to decide how you're going to present your ideas in the best light.
Get started with upmetrics and use this sample business plan to write your plan in half of the time.
Use This Sample Now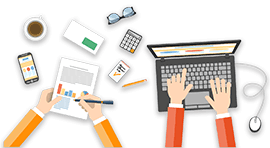 Business Plan Software
How you would you like to rate this template?
Thank you! We have received your rating.
Our upmetrics business plan software can help you to customize your business plan and provides you a step-by-step guide to write your business plan. You can save your plan online and update it any time, or download it as a PDF or DOC file. You can share business plan online with investors or any other important person with upmetrics easily.
DISCLAIMER: The business plans, templates, and articles contained on upmetrics.co are not to be considered as legal advice. All content is for informational purposes, and upmetrics makes no claim as to accuracy, legality or suitability. The site owner shall not be held liable for any errors, omissions or for damages of any kind.