Small business marketing ideas (both online and offline) are essential for your small business to succeed in this competitive industry and fulfill your sales funnel.
But, many small business owners wonder whether they can market their business effectively with less budget and fewer resources.
The simple answer to this is YES!
But, How?
Don't be concerned! We have the answer to your how.
There are several easy and inexpensive small business marketing ideas that will help you establish your brand presence.
And that's exactly what we'll talk about in this article. We'll go through some of the most effective, practical, and cost-effective ways to market a small business.
Let's dive in right away!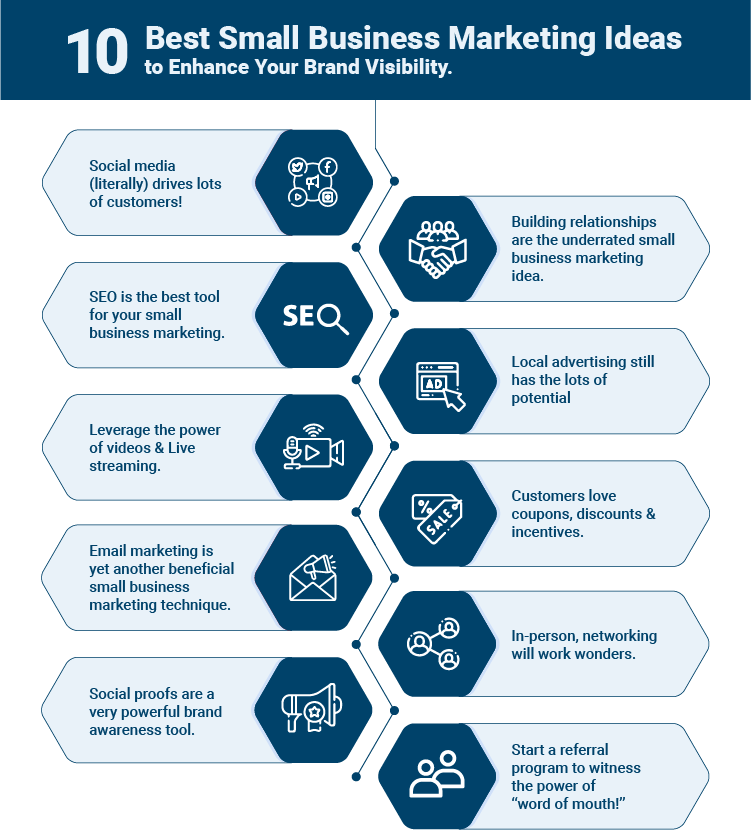 1. Social Media (literally) Drives Lots of Customers!
The key to establishing trust in social media is by providing genuine content and being present regularly. If your content is solely promotional, potential clients will lose trust in you, and the platform algorithm may hide your content.
Instead, use your time to produce educational, inspirational, and entertaining material.
Social media is about the people. Not about your business. Provide for the people and the people will provide for you. – Matthew Goulart, Founder of Ignite Digital
You can post product comparisons to highlight how your product is unique or also some inspirational quotations that your target consumer could enjoy. Even go for a meme that makes light of the issue your company is trying to solve.
Social media improves the interaction with your audience, resulting in more leads and profitability.
2. Building relationships are Underrated Marketing idea for small Businesses.
Relationships are (really) the most underrated among small business marketing ideas. Building genuine relationships and emotional touch with your customers will help you convert better leads.
However, building relationships is a broad term, and there are a variety of ways to build authentic customer relationships, such as –
Deliver a speech or engage with an audience at a state or national-level organized event.
Collaborate with other businesses, which can result in a healthy partnership, and you can also avail the benefits of cross-promotion.
Organize workshops to demonstrate your products & services and invite prominent buyers to attend these seminars for better relationship building.
Take part in community events to promote your visibility in the market.
Participate in charitable activities and events to boost your brand presence while also fulfilling your social responsibility.
3. SEO is the Best Tool for Your Small Business Marketing.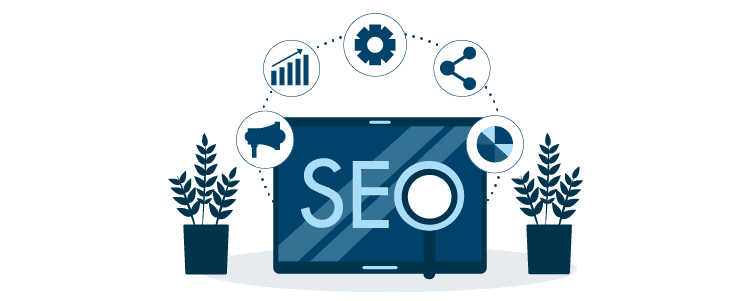 If you have your own business, you have googled your website online.
And now, you're undoubtedly wondering, "How can I rank on Google?", "How can I enhance my Google ranking?" There are many elements that influence why a particular site or page ranks in the search engine's top results.
Relevant keywords, keyword positioning, content size, high-quality content, page loading time, post consistency, and other characteristics decide the SEO rankings.
Give them quality. That is the best kind of advertising. – Milton Hershey, Entrepreneur
A professional and interactive website can function as a 24-hour salesperson; you simply need to leverage it wisely.
Publish quality content in the form of blogs or articles on your website. Writing about topics that people are looking for on Google and tying them to your product/service is a purposeful aspect of any successful content marketing strategy.
4. Local Advertising Still Has Lots of Potentials
We know that online advertising is quite trending, and has immense potential, but that doesn't imply that offline advertisement is dead.
Offline advertising is also a powerful small business marketing idea and you should leverage its potential accordingly.
Check out these amazing local advertising techniques to drive crazy sales for your business –
Create a personalized pamphlet that you can hand out to customers during each transaction.
Be featured in the local paper. Even now, when the internet has taken over the advertising industry, some people still choose a newspaper with their morning coffee that could be their potential consumer.
Consider putting your service or product on billboards across the area where you do business.
Make the most of your business cards to make it easy for people to contact you.
5. Leverage the Power of Videos & Live Streaming.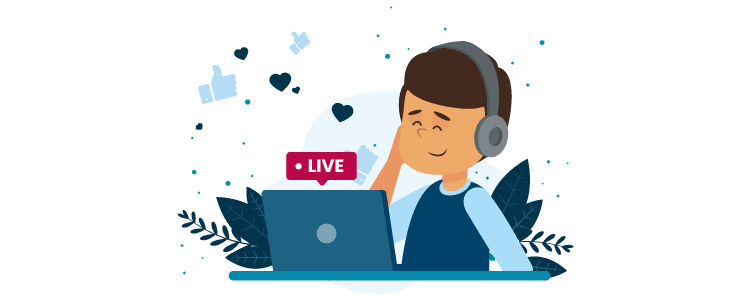 Video marketing is too much in trend right now, and for legitimate reasons: video content generates revenue 49 percent faster than non-video material, and 52 percent of marketers consider video to be the most effective type of content.
Among the most popular forms of videos right now is a live stream, which enables you to stream a video in front of your audience in real time. It's a fantastic method to interact with and connect with your target audience.
Another benefit of using video (particularly for small businesses) is that it provides a way to reach a wide audience without spending a fortune.
Green screen videos, in particular, are a great way to create engaging content without breaking the bank. By filming yourself in front of a green screen, you can later edit the background to be anything you want, creating a more dynamic and visually interesting video.
Because, at the end of the day, all they truly need is an emotional connection, not expensive technology or visuals.
6. Customers Love Coupons, Discounts & Incentives.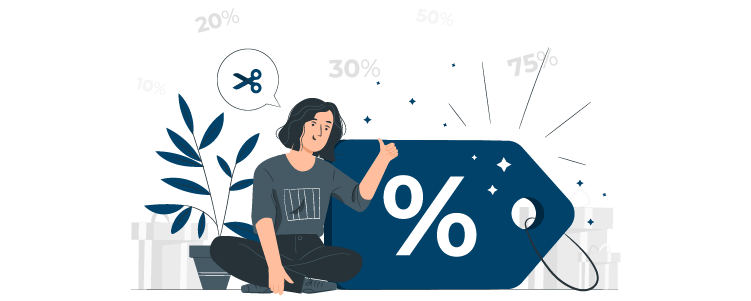 Offering coupons, discounts, and contests is a fantastic method for increasing brand loyalty and grabbing clients' attention.
Who doesn't want to save some money? By providing coupons, loyalty programs, and special discounts, you can give customers the feeling that they are getting a better deal on a specific product or service.
Quick advice on how to offer fantastic discounts:
Make personalized offers to a specific demographic (millennials, mothers, newlyweds, etc.).
Partner with other stores to give discounts that are mutually beneficial; for instance, you can pair up with theaters or restaurants so that customers can utilize your coupons.
You can even provide your consumers with a free trial to demonstrate your product or service and persuade them to purchase from you.
7. Email Marketing is yet Another Beneficial Small Business Marketing Idea.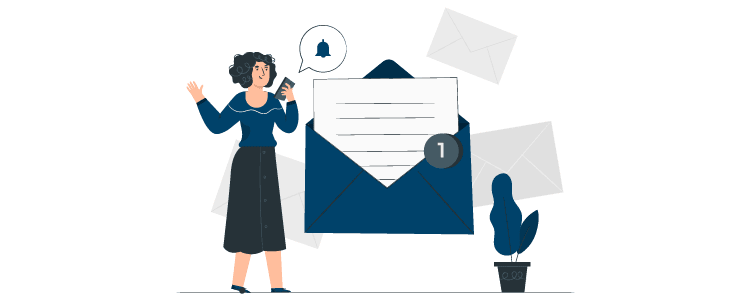 Email marketing is a vital part of marketing ideas for small businesses. In fact, 73% of millennials would like to receive business interactions through email.
This method of communication is quite easy, free, and flexible for both new and existing consumers. You start by making a list of your email subscribers and then selecting the best email marketing tool for the work.
Experiment with sending out newsletters once you've set up an email marketing service. Also, make sure to send emails regularly. You can also use personalization in your emails, which is one of the main strategies for proper newsletter outreach. Outside of managing warm leads with newsletter outreach, you may consider performing cold outreach when managing cold leads, for which you can use cold email software.
We know that smaller businesses don't have much spare time to spend on email marketing, so consider going for the best marketing automation to help you out.
8. In-person, Networking Nill Works Wonders.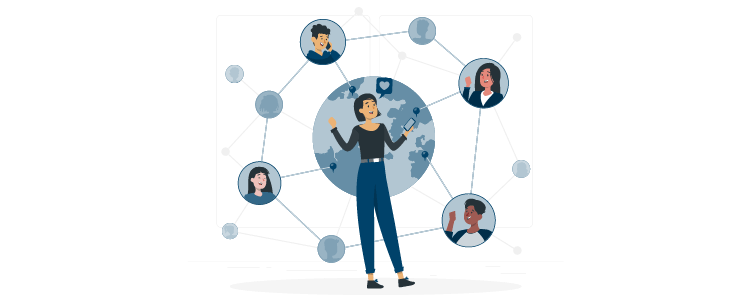 Many people avoid professional networking because it can feel like a sales pitch. But, if done properly, networking will prove to be quite beneficial for small business marketing.
In-person networking allows you to engage directly with a potential client while also providing reference chances, both of which have greater conversion rates.
Networking is an investment in your business. It takes time and, when done correctly, can yield significant results for years to come." – Diane Helbig
The key to effective in-person networking is to customize your communication as per the demands of your customers. Potential clients don't care about how good you are; they're interested in how you can help them.
To do so, ask questions to learn about their wants, goals, and obstacles, and then pass over your business card to help them with their specific requirements when the time comes.
9. Social Proofs Are a Very Powerful Brand Awareness Tool.

Social proof is like herd psychology. It operates on the assumption that individuals will follow the herd. Social proof is priceless when it comes to advertising, and it's a fantastic approach to drawing a large audience.
Recommendations – Having a strategy in place to gather testimonials is a terrific approach to using social proof and will boost your brand's reputation substantially.
Reviews – Whenever you receive a positive review from a customer, promote it on your website, try ads, opt for social media, and much more.
Badges and Awards – Showcase your badges or awards across all of your marketing channels when you win.
Shares on social media – If your articles receive a lot of comments or views, it's a great opportunity to show the number.
10. Start a Referral Program to Witness the Power of "word of Mouth!
If you want to market your small business effectively, creating a referral program could help you gain even more clients or consumers.
First and foremost, you must determine your objectives. Do you need increased visitors, a longer subscriber retention rate, a better client lifetime value, or something else?
After your goal is clear, you can better catch their attention.
You can leverage your current consumers to attract new clients to your small business with word of mouth. Simply provide them with some incentives in exchange for referring your services to others.
77% of customers are likely to connect with you if someone from their family or friends recommends it. This is the ultimate power of word-of-mouth.
Wrapping up!
You really have a long way to go to build your solid brand presence, but any efforts you make will significantly impact your small business marketing.
On top of it, if you are creative, you may reach out to a large number of potential clients and develop your business without breaking the bank.
So, you can experiment with these small business marketing ideas to see which ones perform best for your company. Once you've determined which platforms are beneficial for your company, you can begin investing more and more in that marketing plan.