Ever dreamt of turning your creative spark into a thriving business where your ideas not only catch attention but bring success to businesses?
Yes, the world of advertisements, the world of social media, and engaging videos grab the attention of customers from across the country too. The industry whose revenue was more than $65 billion in 2022.
If the idea of starting your own advertising business intrigues you, this guide is your pathway on how to start an advertising agency. Ready to explore and bring your vision to life? Let's get started!
A Complete Guide to Starting an Advertising Agency
1. Choose the name of your advertising agency
A business name is meant to reflect the vision and values of your business. Therefore, keep it creative yet simple so that people can easily remember it.
Consider your target audience, the USPs of your ad agency, and future services you might provide, before deciding on any name. As it should be in sync with all of the above.
Once you have your name, you should check the availability of the name for social media profiles and websites before getting too attached to it.
Also, check if it's trademarked from the website of the US Patent and Trademark Office.
2. Mention the type of agency you want to open
There are various types of advertising agencies mention which one of the types you will open. For example, your business type might be one of the below:
Digital Ad Agency
These types of agencies focus on digital marketing services which include social media marketing, SEO, digital advertising, and redesigning your website.
Creative Advertising Agency
Creative agencies specialize in designing slogans, advertisements, compelling creative content, and other such copies.
Content Marketing Agencies
These type of firms concentrates only on producing content pieces like blog posts, videos, podcasts, articles, etc to advertise a product or service.
In-house Agencies
They operate within a company and manage all the marketing needs of the company.
Other than the above main categorization, there are various other types of agencies too, but decide which one you will launch after knowing your target audience.
3. Develop a business plan
Starting an advertising agency is not like eating a piece of cake easily. It requires careful planning and constant guidance to be successful. To accomplish this; an advertising agency business plan can be your roadmap.
But do you wonder what a business plan includes? Here are some elements:
Executive summary
Business description
Market analysis
SWOT analysis
Services offered
Business structure
Sales and marketing strategy
Financial projections
Risk management plan
Exit strategy
To write all these sections with precision requires long hours, attention to detail, and constant effort.
Not very good at writing? Need help with your plan?
Write your business plan 10X faster with Upmetrics AI
Plans starting from $7/month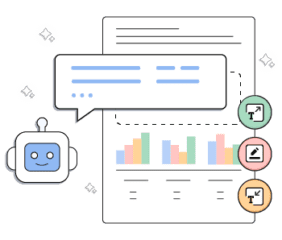 4. Choose the location
An attractive location is essential to meeting clients and persuading them about why they should hire you. Plus, it provides a brand image for your business.
Apart from that, certain places are well-known for having a strong presence in the advertising and marketing industry. These areas have a lot of agencies & media outlets. Being in such a hub can offer your own agency chances to connect with others.
You can even choose to work from your home's basement or somewhere else where you meet your clients online and hire freelancers to work for you. This is a cost-effective way of starting your agency.
5. Register your business
After knowing the name & location of the company, it is now time to indulge yourself in the legal requirements and documentation for your own advertising agency.
Here is how you register your agency:
Select the business structure
First things first, before registering you need to decide on the business structure of your advertising agency. A business's liability, taxes, filing fees, maintenance, and other regulations depend on the business structure you choose.
There are various business structures for advertising agencies, they are:
Sole proprietorship
General partnership
Limited liability company
Limited partnership
Corporation
Go for a registered agent
All LLCs and corporations are required to appoint a registered agent. A registered statutory agent accepts and promptly responds to legal mail and official communication on behalf of your agency.
The registered agent can be a person or an agency with a physical address in the US state so that they can receive legal documents on your behalf.
Register with the state & obtain business EIN
Register your advertising agency with your state's Secretary's office. The process and requirements vary by state. You may need to file articles of incorporation or organization for LLCs or corporations.
Apply for an Employer Identification Number (EIN) from the Internal Revenue Service (IRS). This is a unique identifier for your business and is needed for tax purposes.
Apply for tax registration
Register with the appropriate tax agencies for federal and state taxes. This includes sales tax, income tax, and employment taxes if you have employees.
Business registration requirements differ state by state which is why having a registered agent by your side will help you get through the process without any hustle.
6. Choose your pricing model
Before setting up the prices, identify all the costs of your advertising agency. Then understand your value proposition and what unique you will provide to your clients to finalize your pricing strategy.
Generally, advertising agencies make money by brainstorming and developing new ideas for various other companies including advertising campaigns, content pieces, and social media ad campaigns.
The pricing model for your ad agency depends on the type of services you provide. You need to decide whether you will charge per hour, per project, or for collective service hours.
7. Open a business bank account & get a credit card
Opening a bank account under the name of an advertising agency is necessary for the personal asset protection of the owners.
Therefore, in however much hurry you are to open your business the next day, do not forget to set up a different bank account.
Open a bank account
A business bank account keeps your personal and business expenses separate while making the accounting and business tax filing process much easier.
You will need an EIN, some personal documents, and business licenses to open a business bank account.
Get a business credit card
A business credit card can help you create a strong credit history for your business which ultimately supports you in getting small business loans or grants.
Keep in mind a credit card is a must-have for a business's financial stability.
8. Get all required permits and licenses
You can not one day randomly start your advertising agency, you will need licenses and permits, of course, to get started. Here are some of the licenses and permits to have for advertising agencies:
Business License
Obtain a general business license from the local city or county government. Then check with local authorities about other requirements.
State-specific business permits
Some states may have additional requirements or permits for advertising businesses. Check with your state's business regulatory agency to ensure compliance.
Home occupation permit
If you are going to start your online advertising agency from your home, then you have to obtain this home occupation permit.
Professional licenses
You will need a professional license depending on the nature of your advertising services. Check with relevant professional associations or licensing boards and apply accordingly.
9. Acquire business insurance
Business insurance offers protection against financial losses, helps you manage risks, and focuses on growing your business.
Before getting insurance for your business, you need to understand the specific risks for your business such as property damage, liability claims, etc.
Considering the risks you might face; choose the type of business insurance wisely.
10. Buy or lease equipment for your agency
For providing advertising agency services, one might generally need a good internet connection, laptops, cameras, etc for minimal operations.
If you are just starting a venture, then leasing equipment is a better option. This approach helps in cost reduction and provides you with more flexibility.
11. Get funding for your advertising agency
In the advertising agency business plan above, you might have thought about the funding options. Now, here is the time when you actually go out for funding.
Various funding options for funding for advertising agencies are:
Bootstrapping
Family and friends
Credit card financing
Bank loans
Crowdfunding
If you are going to go for third-party funding options, then make sure your business plan says everything about your company in an engaging way.
12. Plan your marketing and advertising strategy
For a successful advertising agency, you need proven marketing strategies. Major advertising agencies fail to plan their marketing strategies before starting their businesses.
Here is a tip: start making a buzz about your agency even before the start on all social media platforms, and you will at least get brand recognition.
Being an advertising agency, you need to make sure to keep your marketing strategy top-notch to attract clients and get the desired reach.
You can join an advertising association, do social media & content marketing, and showcase all your USPs.
13. Build a team
One of the final & important steps for starting an advertising agency is building a team. Find certain people for your team that have the same enthusiasm & passion about the agency as you are.
Your team might include, content writers, graphic designers, creative managers, etc.
Conclusion
By now you must have a pretty clear idea about starting an advertising agency. So let's take a first step and translate your business idea into an actionable business plan.
Writing your plan will ensure no oversight in business planning and you get a direction for your business. You can use this advertising agency business plan sample to make your business planning process easier.
Why Hire Costly Writers? Use Software for Business Plans!
Why pay high fees to consultants? Opt for business plan software, get comprehensive plans, save money, and gain control over your business's roadmap
Get Started Now!