Fast Facts
Startup costs: $53,560-$173,100
Industry trend: Growing
Difficulty: Easy-Moderate
Profitability: 7-8%
Time to build: 3-9 months
Commitment: Full-time/Part-time
Does the idea of serving people with scrumptious meals, binge-worthy desserts, or a steaming cup of coffee excite you?
Well, the food truck culture is growing and it is sure that the trend isn't going to decline anytime soon. Now is a perfect time to give your idea of starting a food truck its deserved execution.
Now, starting a venture in the food industry can be hard. However, if you learn the process of how to start a food truck business in detail you increase your odds of succeeding in the industry.
Keep your thoughts aside and for now dive into this guide that will discuss everything from licenses to marketing to food truck designing and much more.
Let's get started.
Food Truck Startup Costs and Ongoing Expenses
The food truck typically costs anywhere between $53,560-$173,100 and more in
'the US. These costs are largely influenced by factors such as food truck costs, licenses, equipment, and the concept of your food truck.
The cost of running and maintaining a food truck can span anywhere around thousands of dollars every month. While considering your startup costs, ensure that you account for the operational expenses for the first few months.
For instance,
Lease rental
Inventory
Food truck maintenance and fuel
Permits
Insurance
Software and technologies
Employee payroll
So what is it that you take home after accounting for all these expenses? Let's check the profit margins enjoyed by most food trucks in the US.
Are Food Trucks Profitable?
The average profit margin in the food industry spans between 3-8%. Food trucks in particular operate on a profit margin of 7-8% which can span up to 15% in certain cases.
Despite thin margins, the profits can seem lucrative for food trucks once you establish a foothold in the market. Now, let's move ahead and discover the process of starting a food truck step-by-step.
The Ultimate Guide to Starting and Growing a Food Truck
From helping you find your desired marketplace to designing your food menu and acquiring food truck permits- let's uncover this step-by-step guide to starting a successful food truck business.
1. Industry and Local Food Truck Market Research
Build the foundation for your food truck idea by diving deep into the food truck industry and market research.
Begin by identifying the food truck scene in your state and the local regulations surrounding that. Determine if the local environment supports building a profitable and viable food truck business.
Dive further deep by analyzing multiple local food trucks in your area. Evaluate them on varying parameters such as price, cuisines, timings, and others to gather important details for your business.
Here are a few details you can study to build solid foundational research:
Cuisines: What are the popular food trucks in your locality selling? Will your choice of cuisine capture wide appeal? Is your choice of cuisine safe, experimentative, or extremely unique?
Prices: What are the food truck owners in your locality charging? Are they low-priced or high-priced like fine diners? What do you plan to charge from your customers?
Timings: When are most food trucks operating- morning, evening, or late night? Is the town bustling with commercial office-goers seeking quick breakfast bites or college-goers looking for late-night snacking options? How many hours will you operate and what days in a week will you remain closed?
Parking: Which localities are famous in your region for food trucks? Is that locality intensely competitive or welcoming for new businesses?
Now, use this research to build a business concept that can translate into a profitable venture.
2. Develop a Food Truck Concept
Even on a lane that is brimming with food trucks, you can stand distinct and strong with your uniquely conceptualized food truck.
Everything from the menu to serving methods to the type of glassware and cutlery you use comes together to determine your food truck concept.
At this stage, you will draw a rough outline offering an insight into what type of brand you are trying to establish. This is your chance to map the visual identity, USP, and niche of your food truck business.
Here are a few food truck concepts for you to work on:
Desserts truck
Street food specialty
Gourmet indulgence
Breakfast truck
Taco truck
Organic specialties
BBQ trucks
You can let your imagination wild to design a concept that can turn out exceptionally well.
3. Prepare a Food Truck Business Plan
You need to work on hundreds of things to turn your food truck idea into reality. The work does not stop there. Even to keep the wheels of your food truck running, you need to put hundreds of things into perspective.
Without a plan or a guiding map, you will find yourself lost in the abyss. The best way to get started and gain a solid direction is by having a comprehensive business plan in action.
Writing a business plan will compel you to translate all your ideas over a paper. As you do that, your business goals, objectives, strategies, and core values will get more and more clear.
Moreover, writing a plan will compel you to look after all those areas that are often overlooked during planning. It will help you identify the potential risks and challenges and thereby empower you to develop preemptive risk mitigation strategies.
Wondering what should be included in your food truck business plan? Let's check:
Executive Summary
Company Overview
Industry and Market Analysis
Food truck menu
Food truck design
Operational plan
Marketing and sales plan
Food truck team
Financial plan
Now, writing a comprehensive efficient plan is time-consuming and requires the utmost attention to detail. But if done right, you get the most reliable business document to guide your business.
Not very good at writing? Need help with your plan?
Write your business plan 10X faster with Upmetrics AI
Plans starting from $7/month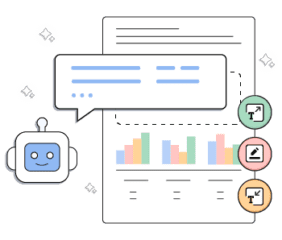 4. Create a Sample Food Truck Menu
You might have a rough idea regarding what you want to sell. But it's time to work your menu to perfection at this stage.
Due to space restrictions, food trucks normally offer a limited menu compared to restaurants and cafes. But what would be the limited items you will sell?
Well, here are a few tips that can help you create your sample food truck menu:
Create a streamlined menu that can be made with a similar list of ingredients.
Keep in mind the size of the kitchen and equipment before adding items to your menu. For instance, there won't be enough space to accommodate ovens, refrigerators, cooking grills, and coffee machines all in your food truck's back of the house. So the items you pick should concentrate on the use of fewer similar equipment.
Consider your food truck storage before adding any innovative variant to the food menu.
Keep the menu focused on one cuisine or specialty. You can't serve desserts, street-style food, gourmet burgers, and organic salads possibly in one place.
Also, consider what the food trucks in your location serve. You don't want to open the fourth pizza truck in a lane that's already populated by existing competitors.
Remember, this is just a sample menu. You can modify the menu items as you figure out the market after starting the business.
5. Purchase a Food Truck
Start looking for the food truck that fits perfectly in your business concept. At this stage, you have one of the three choices,
Build a new truck
Lease an existing pre-built truck
Purchase a truck
Now, building a new truck from scratch can get pretty expensive. Expect to spend around $300,000 or more on building a custom new truck. However, mostly the food truck cost can range between $5,250-$125,000 to get a second-hand trailer or lease an existing food truck.
Here are a few things to consider before you finalize your food truck:
Will it require construction or modifications to suit your concept?
Will it accommodate the essential equipment required for your food truck?
Is there a hose for water with adequate pressure?
Is there a storage facility?
If there is equipment, are they functioning properly?
Analyze the condition of a vehicle before finalizing the deal. You don't want to invest in a poorly built vehicle that would cost you thousands in maintenance every now and then.
Also, look after the registration documents of the food truck if you are leasing or purchasing a vehicle.
6. Register Your Food Truck Business
Take the first step towards legally setting up your business by registering it with the state. However, before that do finalize the name of your business. Also, the DBA name if the truck is going to operate with some unique name.
The first step is to determine the business entity of your food truck business. The structure you choose will dictate the taxes, liability, state fees, and other business provinces.
Here are a few business entities for you to choose from:
Sole proprietorship
LLC (Limited Liability Company)
Partnership
Corporation
Talk to food truck owners around you and identify the legal structure of their business. Also, see which would be a feasible entity structure if you wish to acquire funding and bank loans.
Apply for tax registration & business EIN
After registering your business, also register for taxation with the state taxation department. Get your EIN from the IRS portal so that you can open a business bank account and apply for a credit card.
While registering you will also get a business license that is essential for your food truck business.
7. Consider Funding Options
Despite being cheaper than a restaurant to open, it takes a substantial investment to start a food truck. The question is how do you fund the business?
The first and most logical way is to use your savings to put together your food truck business. However, many don't enjoy the luxury of hefty savings and may need to look outside to fund their business.
There are multiple food truck funding options for you to consider depending on your credit score, personal assets, and various other factors. Investors, banks, SBA, and VC firms are the most commonly sought-after ways. You can also seek out small loans from friends and families to save heavy rates on interest.
Here are a few tips that can help minimize your food truck startup costs:
Negotiate lease agreements with other food truck owners and try finding a deal that works in your favor.
Instead of starting with a full-fledged truck, start with a cart or pop-ups that are comparatively cheaper to get.
Collaborate with other food truck enthusiasts to share space so that you can save on monthly retail expenses.
Now, get that business plan and start acquiring the funds to kickstart the business operations.
8. Hire Employees
Now, who will be your team handling the operations at the food truck? You will need a variety of people to cook, serve, clean, and run the food truck successfully.
Depending on your concept, menu, and the size of a food truck, analyze how many people with what type of skills will you require.
Here is a list of potential hires you can make:
Chef
Barista
Server
Cleaner
Manager
In many cases, food truck owners operate as a manager for their small-scale businesses. Source employees from credible sources and negotiate favorable terms with them to at least help you through the first few months.
9. Apply for Business Licenses and Permits
Food and Beverage is a heavily regulated industry. To ensure that you run a legally compliant business, you will need to acquire essential food truck licenses and permits.
The local state regulations and the concept of your food truck dictate the food business license required for your business. However, here are a few common licenses and food truck permits you might require:
Food service permit: Food service permits allow you to serve food and beverages to your food truck customers. It's offered by the local health department and is an indication that all the health and safety standards are met.
State sales tax permit: Every business that's established with the intention of profit needs a sales tax permit.
Vehicle license: Specific permits will be required considering the commercial use of your vehicle. Get it from your local motor vehicle department.
Parking permit: License to park a vehicle at a particular spot in the city or town.
Fire safety certificate: A fire department inspection gets you this certificate mandated by the state government.
Food handler certifications: This is essential for everyone who would be handling food and beverages at your food truck.
Check the local regulations to ensure that you meet all the essential permit requirements. Hire an expert if needed as noncompliance can lead to license suspension or heavy fees.
10. Get a Business Insurance
A variety of insurance is essential to secure your business against potential risks and uncertainties. No amount of planning can prevent the uncertainties from arising. So it's better to proof the business well in advance.
Here are a few business insurances you must consider getting:
General liability insurance: This is one insurance you must get without a doubt. It offers general protection against physical damage, property, and personal injuries.
Commercial auto insurance: Your truck is going to earn you bread and butter, It better be insured so that no unnecessary big expenses cut you off.
Product liability insurance: This will offer protection against customer claims in case the product sold by you causes any harm or injury to the customer.
Worker's compensation insurance: One essential insurance if you make full-time hires for your business.
Get an umbrella insurance to get added coverage against uncovered areas.
11. Get Necessary Equipment and Software
As a food truck owner, you need to invest in a variety of equipment and software for optimal functioning.
At this stage, fight the urge to invest in everything. Just make a list of essentials and start looking for better pricing and product deals.
Now, if you are purchasing or leasing an existing food truck, chances are it must be fully equipped with the equipment. Analyze the condition of equipment before you strike a deal.
Here's a list of essential equipment and tools you might need depending on your concept of a food truck:
POS system: A point-of-sale system specifically designed for food trucks is the most worthy investment you can make for the food truck. From inventory management to streamlining transactions- an efficient POS eases the food truck operations for your business.
Cooking and refrigeration equipment: Cooking equipment like griddles, ovens, deep fryers, char boilers, etc.
Serving equipment: Service counters, food warmers, etc
Safety equipment: first aid, fire extinguishers, etc
Look after your business operations and create a checklist of essential equipment before you start making purchases.
12. Purchase Food, Ingredients, and Supplies
You need to build a small but sufficient inventory to meet your business operations at least on a daily basis. Due to storage constraints, you cannot build a large inventory.
First things first, check the storage availability of your food truck. Determine how much can you store and what type of ingredients can you store before making your operations plan.
At this stage, also establish relationships with different food suppliers and vendors. Negotiate deals with them to get better pricing and regular supplies.
If you are going to outsource a few items on the menu from other bakers or food vendors, strike a deal with them as well.
Create a list of ingredients and supplies you will require for your food truck. Here are a few you can consider:
Ingredients for food preparation
Cooking and serving utensils
Cleaning and sanitizing supplies
Build an inventory to kickstart the launch.
13. Outline a Marketing Strategy
Your food truck concept might be awesome. But you need to market it intelligently to the right target market so that they walk up to your doorstep and make your business work.
Design your marketing plan and deliver purposeful brand messages through a mix of different marketing channels.
As they say, never make the mistake of keeping all your eggs in one basket. The same stands true for marketing. Allocate your marketing budget for different activities and determine a mix that works the best for you.
Here is a list of marketing tactics that work effectively for food truck businesses:
Print media: Send out print ads and pamphlets in your neighborhood before launch. You can maybe add some launch offers or special offers in that print ad.
Social media marketing: Use social media accounts as a canvas to display your brand, products, and quirkiness. Create an active presence on social media and promote the new offerings of your business over there.
Email Marketing: Whether you plan to launch a new product or offer a special discount, Emails are a perfect way to stay in touch with your existing customers.
Video marketing: Create aesthetic videos of your food offerings to reach a wider audience.
Influencer marketing: Join hands with popular food influencers from your local community to spread the word about your existence.
Testimonials: No form of marketing is as effective as customer testimonials. Gather the video testimonials of your clients to create fandom for your products.
Participate in local events: Participate in events, weekenders, and fairs in your local community. This is the best possible way to get business recognition.
Don't hesitate to try new marketing mixes to grow your product. Experiment, analyze, and make changes to your plan as needed.
Lastly, don't forget to brand your food truck. From signings, and hoardings to colors and designs- ensure that the food truck resonates with the brand appeal you wish to create.
14. Do a Test Run and Launch Your Food Truck
Before making an actual launch, how about you test it in controlled settings so that you can take corrective actions?
Invite your friends and family for a special limited launch. This will help you oversee the errors in operations, food preparation, serving, employees' code of conduct, and many other things. This way you can make essential changes before the launch.
15. Test Food Truck Locations and Timings
Don't finalize the location right from the beginning. With a food truck, you have the luxury of testing different locations and timings before you figure out what works for you.
Take the first few days and months as a testing phase before you finalize the location and timings of your truck.
These steps will prepare you to launch your food truck in an actual marketplace. Now, let's look at the challenges commonly faced by aspiring food truck owners when they venture on this new path.
Challenges and Considerations for food truck owners
There has been a profound increase in food trucks over the past few years and it seems like this trend is about to grow even further.
Now, starting a food truck is definitely an exciting opportunity. However, you must acquaint yourself with common challenges faced by food truck business owners.
Let's check them out:
Limited space and equipment: Managing efficiency in confined spaces with limited equipment is definitely a challenge. The idea is to curate a menu that is easy to work around with.
Weather and seasonal variations: Unlike the brick-and-mortar restaurant, the food truck businesses are directly influenced by weather and seasonal conditions. You need to prepare yourself for low business on rainy and snowy days.
Regulatory compliances:  Food trucks have to undergo a variety of safety and inspection checks to get approval from the health department. The compliances surrounding food truck businesses are stringent compared to other businesses.
Competition: There will always be a looming pressure to compete with other food trucks on parameters such as price, menu offerings, concept, and potential customers.
Customer satisfaction: Maintaining customer service during peak hours can get challenging while managing your operations in a restricted space.
Limited operating hours: Most food trucks operate for a limited time making it slightly difficult to cover costs in the initial months.
Regardless, it is possible to find a feasible solution to all these challenges once you start a food truck business.
Conclusion
All set to get started? We hope this guide helps you take the first step by laying a solid foundation for your food truck business.
Stop wondering about where to start. Find your business plan sample online and modify it accordingly to meet your needs.
Having a comprehensive and actionable plan will make the transition from idea to execution pretty smooth. Start the planning with software and build yourself a stellar business plan.
Additional Resources in the Food Truck Industry
Why Hire Costly Writers? Use Software for Business Plans!
Why pay high fees to consultants? Opt for business plan software, get comprehensive plans, save money, and gain control over your business's roadmap
Get Started Now!