Your roadside adventure becomes enthralling when you standby nearby your favorite food truck. Being a food junkie, the sound of a favorite food truck on your street brings joy and a feeling of happiness. A restaurant on wheels at your place with your favorite food is mesmerizing.
Hungry during lunch hours? You just wanted to bite something soothing or something never tried before? Street food is the answer to all, and when it all comes to bringing your favorite kitchen on wheels at your place, then it's a foodies heaven. Modern entrepreneurs are putting their kitchens to serve the best creations of their chefs.
Comparing the food truck industry growth in 2019, it grew by 20% in 2020. The food truck industry is going to grow by 2.4% by 2021. As per the survey, 34% of the mobile chefs experimenting and creating new menu ideas & concepts for their customers. With an initial investment of $100,000, the food truck business can help you to earn $250,000 to $500,000 revenue per year. It sounds like a great business idea, right? Let's look at how to jump into it with a successful business plan.
Need a food truck business plan? We're here to help!
Despite the growing industry, not every food truck business can stand successful. A business plan is a guide to direct your efforts into a successful food truck startup. Let's look at why you should have a food truck business plan.
Your income sources and budgeting your procurement require planning. The end-moment cash crunch and interrupted supply of items may hamper your smooth operations of the kitchen. The food truck business has never been a one-person job.
Preview our Burger Boon - Food truck business plan example, Let's start writing your own business plan.
It's easy and fun with Upmetrics.
If you are planning to start a new food truck business, the first thing you will need is a business plan. Use our Burger Boon - food truck business plan example created using upmetrics business plan software to start writing your business plan in no time.
Before you start writing your business plan for your new food truck business, spend as much time as you can reading through some samples of food truck and restaurant business plans.
Reading sample business plans will give you a good idea of what you're aiming for and also it will show you the different sections that different entrepreneurs include and the language they use to write about themselves and their business plans.
We have created this sample food truck business plan for you to get a good idea about how a perfect food truck business plan should look like and what details you will need to include in your stunning business plan.
Food Truck Business Plan Outline
This is the standard food truck business plan outline which will cover all important sections that you should include in your business plan.
Executive Summary

Overview
Mission Statement
Products
Management Plan
Operations Plan
Marketing Plan
Keys to Success
Objectives
Financial Statement

Company Overview

Legal Form of Business
Management Team

Anna Janicka
Ewa Kameczura

Advisory Board

The Menu

Menu
Secret Menu

Protein Style
3X3
Grilled Cheese
Animal Style

Industry Analysis

Industry Profile
Industry Structure
Key External Drivers
Products and services segmentation (U.S. data, 2015)
Critical Success Factors
Critical Risks

Operations Plan

Weekly Operations Plan

Customer Queuing
Taking Orders & Services
Cleaning & Trash Plan
Supply & Storage
Working Hours

Mobile Locations

Strategic Truck Selling Locations
Special Events

Company Milestones

Present (November)—January
Years 1-2
Years 2-3
Long-Term

Competitive Analysis

Basis of Competition

Internal competition
External competition

SWOT Analysis
Competition
Strategy
Quality you can taste
Competitive Advantage

Customer Analysis

Target Market

Major market segmentation

Key Success Factors

Proximity to key markets
Must have license
Effective quality control
Offering a unique, differentiated menu
Ability to control stock on hand

Marketing Plan

Marketing Objective
Marketing Mix

Product
Local News Outlets
Place
Price
Promotion
Social media
Getting Involved With Local Events

Financial Analysis

Assumptions
Capital Requirements and Use of Funds
Income Statement (5 Year projections)
Balance Sheet (5 Year projections)
Cash Flow Statement (5 Year projections)
Use this sample plan as your guideline and start editing it right away.
It's easy and fun with Upmetrics.
After getting started with upmetrics, you can copy this food truck business plan example into your business plan and modify the required information and download your food truck business plan pdf and doc file. It's the fastest and easiest way to start writing your business plan.
How to write a food truck business plan?
Understanding the ecology of the food truck business is essential to plan out activities for implementation.
Approaching someone else to write the business plan for you may create a gap between your idea and write-up. A food truck business plan template provides the necessary structure to go on step-by-step in your business startup.
Your business needs such as goals, license, investment, recruitment, and financial management are all covered in synchronize format to go through smoothly. A business plan software is designed and structured by considering the needs of modern business requirements.
The business plan template provides you seamless ease of writing and customizing your business plan. By following the steps in the business plan, you become aware of how your business startup should go.
What to include in the food truck business plan?
As a business person, you might be very concerned about the things considered in the business plan. It has a brief introduction of your business to the readers from starting scratch to cashing in profit.
The executive summary section covers the business plan summary in a short format to provide a quick glimpse. It contains a brief overview of the business, mission statement, products, marketing plan, operation plan, and management plans.
Company overview covers the key people in management and advisory board appointed for the business.
The main element of the food truck business is the mouth-watering menu. Experimenting, designing, and creating a unique menu for street food carving people is the key sales point.
Entering into something new without knowing the industry increases the chances of failure. In such a case, industry analysis of the business may bring clarity about the happening in the industry and keep yourself stay ahead in the industry. The industry analysis section covers the industry aspects, including risk factors and success factors too.
Managing a kitchen at a physical location and on wheels are two different things. Operational challenges like limited spaces, cleaning protocol, cleanliness & hygiene, and order processing are the topics covered under this section.
Beating the competition is hard when you are entering into a new industry. A well through knowledge about competitors and their strengths, weaknesses, and competitive advantages they established so far are cover under the competitor analysis section.
Understanding your target market and customer food habits may help you to stand with the creative food menu. The customer analysis section covers the market type and key success actors of the business.
A successful marketing plan for the business will lead you up all the way. Being available and letting people know that you are available are also important things. Designing a marketing strategy plan based on the target market provides the necessary ground to play boldly.
Sourcing funds for initial investment, careful spending, and budgeting for the smooth operation of the business is a key worth considering. An initial appraisal of the financial health of the business helps in the smooth transition of funds. All such financial data are covered and mentioned in this section with supportive lookouts.
Food truck business plan summary
A business plan template is an easy way to put your business planning in sequence to proceed step by step. Modern business applications and ways of doing business evolved, and technology transfer helped in business transformation. Taking maximum helps from technology may help in reducing human efforts and ringing more outputs. Writing an effective business plan through a business plan template is the technological advantage to replace the traditional way of writing a business plan.
Customize your Business Plan
All businesses are different. So, don't hesitate to customize your business plan according to your requirements. Even though our sample business plans aim to help you create the perfect presentation for your clients and investors, it is finally up to you to decide how you're going to present your ideas in the best light.
Get started with upmetrics and use this sample business plan to write your plan in half of the time.
Use This Sample Now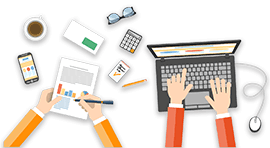 Business Plan Software
How you would you like to rate this template?
Thank you! We have received your rating.
Our upmetrics business plan software can help you to customize your business plan and provides you a step-by-step guide to write your business plan. You can save your plan online and update it any time, or download it as a PDF or DOC file. You can share business plan online with investors or any other important person with upmetrics easily.
DISCLAIMER: The business plans, templates, and articles contained on upmetrics.co are not to be considered as legal advice. All content is for informational purposes, and upmetrics makes no claim as to accuracy, legality or suitability. The site owner shall not be held liable for any errors, omissions or for damages of any kind.