'Books for Small Business always stays in demand'. Therefore, we have come up with some hand-picked ones in this blog.
Mistakes are the best teachers. Well, not really.
Although you can learn a lot by making mistakes, not everyone gets enough chances to learn everything by making mistakes.
So, what would you do in such a case? Read of course!
When you're starting a small business or startup, it's always a good choice to read up as much as you can.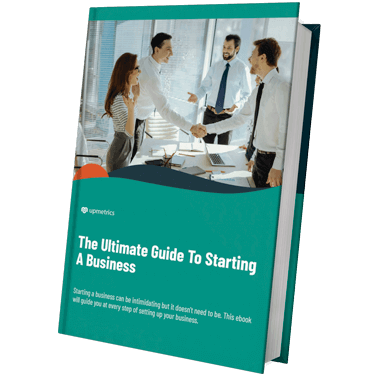 But what to read, and what not to read?
You don't need to waste your precious time worrying about that!
We've compiled a list of the 12 best books for small business owners. Go ahead and find out your next reading obsession.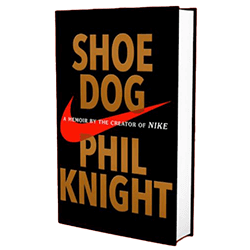 Goodreads rating: 4.47/5
Ever wondered what made Nike what it is today? What was the idea behind the brand that sells a lifestyle instead of shoes?
Why not hear it from Phil Knight himself?
Shoe Dog is a memoir of how Phil Knight got a " crazy idea" and built it from the ground up, into one of the top shoe brands in the world.
The best part about Shoe Dog is that it isn't just a bunch of ideas thrown together, but a story of ideas, aspirations, culture, challenges, and eventually success.
The book doesn't paint a rosy picture of startups and shows what challenges actually look like. But if you have a dream to build something new and unique, it's all worth it in the end.
A reader's review:
This book made me cry. Twice! I did not know a book about what I had previously viewed as the definition of a big corporation could have that sort of power.
Wendy S. (via Goodreads)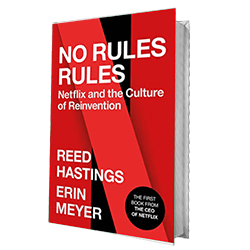 Goodreads rating: 4.32/5
Ever wondered what is Netflix's secret sauce to success? What has made the company a hot topic in business circles?
Well, it goes way deeper than the service, business strategies, and model. It is the company's exceptional work culture. From unlimited leaves to no questions asked policy, several things make Netflix stand apart.
Want your employees to share your vision and dedication to your business? Maybe take a page from Reed Hastings's book.
A reader's review:
Unsurprisingly, it was worth waiting for. The first-hand message is culture-focused, and very straightforward – even for values/principles that are controversial and unobvious.
Sebastian Gebski (via Goodreads)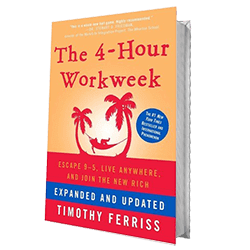 Goodreads rating: 3.92
All of us want to live the ultimate life. And sure it takes work to get there. But what if someone told you that you can build your business along with living the life you want to without waiting for retirement?
Tim Ferris tells you just that. The 4-Hour Work Week is an account of Tim Ferris's experience of how to live your dream life without waiting for it.
It is one of the best books for small business owners who want to have a good work-life balance.
The thing I most enjoyed about this book was the practical tips. I was familiar with many of them, having an internet entrepreneur background, but still found plenty of interesting information to make it worth my while.
Timothy Ferriss (via Goodreads)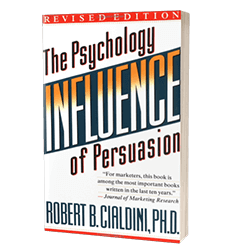 Goodreads rating: 4.20
Today there's a crowd of businesses clamoring for people's attention. What would make yours stand out?
Understanding your consumers and giving them what they want. But how would you know what they want?
This is where consumer psychology comes into play, and that is exactly where Robert Cialdini's Influence comes into play.
It explains everything about consumer psychology in vivid detail and helps you understand what goes on through the brain of your customers.
This book can't be summarized. It can only be very, very strongly recommended.
Robert B. Cialdini (via Goodreads)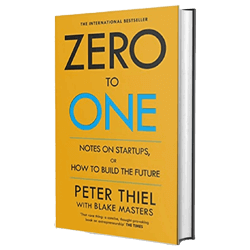 Goodreads rating: 4.18
Did you know that building something small is more significant than reaching great heights with your business?
How you might wonder.
This is what Peter Thiel explains in his book Zero to One.
It takes that one leap of faith to get started, that one leap to keep going. This is what eventually helps you achieve great things.
This book is perfect to help you understand the beauty and the benefits of starting small.
The book moves at a quick, clear pace with examples generously distributed throughout. Even the Bible quotes feel natural or at least refreshing.
Peter Thiel (via Goodreads)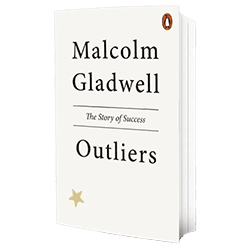 Goodreads rating: 4.18
Is there a huge difference between people who make it, and the ones who don't? Is success all about luck and sheer genius?
A natural selection that favors some people over others?
Probably not. Through Outliers, Malcolm Gladwell gives solid proof of what makes great people truly great
Overall, the book helps you understand what you can do to succeed as a person.
It helps me feel better about my many failures at initial attempts to master things. I kept thinking, "I've just got to put in more hours if I want to do better.
Rebecca (via Goodreads)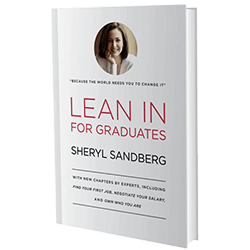 Goodreads rating: 4.13
Lean In is a series of books by Sheryl Sandberg. Through different editions of Lean In, Sheryl Sandberg explains how people from women to new graduates can assert themselves in workplaces.
It focuses on the power of speaking up, taking things into your hands, and focusing on what you can achieve instead of what you can't.
If you are a woman entrepreneur who wants to be heard or a graduate with ideas that you want to voice in the business world, then Sheryl Sandberg's Lean In should definitely be your next read.
I loved this book! I might not be graduating from university or looking for a job right now, but later I will. This book made me realize many things I dismissed before.
Nicole (via Goodreads)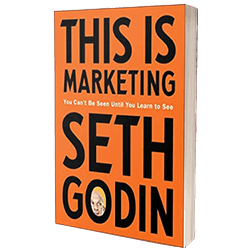 Goodreads rating: 3.97
Marketing is the foundation on which several businesses are based.
After all, if you want to tell people you're selling something, how would they come up and buy it from you?
Seth Godin is one of the most influential marketers of the 21st century. Through this book, he explains how to implement his seasoned strategies in your business.
More psychological, personal, and strategic content than technical marketing tips. I loved it!
Nada Elshabrawy (via Goodreads)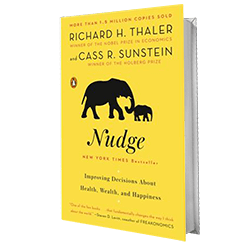 Goodreads rating: 3.83
How often do you go about life in autopilot mode, make the obvious choices, and do tasks the way people do them without thinking about their implications?
Nudge talks about how a little change, some thought into what you do can make a big change.
And in our fast-paced lives, a brief pause and turn can change several things that letting things be would never do.
This is a terrific book. The authors cover terrain which has been explored recently in a whole slew of books: loosely speaking, why we humans persistently engage in behavior patterns which do not benefit us in the long term
David (via Goodreads)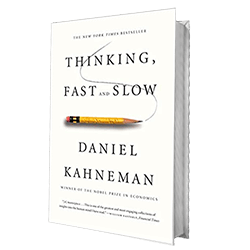 Goodreads rating: 4.17
You might have heard about the sales funnel and the different stages of a consumer's buying journey. Exactly what influences our buying decisions. What makes us take one step forward or backward with our decisions?
Thinking fast and slow gives an insight into the buying patterns of consumers and how you can turn them in your favor. This makes it one of the best books for small business owners to help them turn things in their favor.
These books explain, in minute detail, simple concepts with immensely far-reaching implications, and it has been… after the slog… the most intellectually rewarding reading of my adult life.
Robert Schneider (via Goodreads)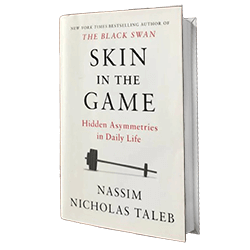 Goodreads rating: 3.89
Anyone who has built a business would know that it takes courage above all to build one. The risk involved is what makes the effort worthwhile in the end. It is a must-read book for business owners.
The book also touches upon the fact that you have to have some amount of risks involved in the deal to take it seriously.
If you want to understand risks and what they have to offer, Skin in the Game should be your pick.
This is the third book I've read by Nassim Taleb. This book is more quirky than either of his previous books–if that is at all possible. This book is poorly written. It jumps around from one topic to another, almost stream of consciousness.
David Rubenstein (via Goodreads)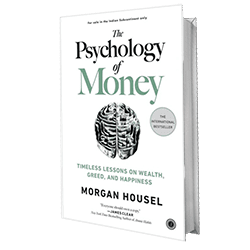 Goodreads rating: 4.39
Having a strong concept of finances and money as you go about your business is your biggest asset as an entrepreneur.
Investing, personal finance, and business, Psychology of Money teach it all. Morgan Housel explains everything in a clear and non-repetitive way.
This makes the book a quick and easy read. So if you are looking for a book to help you manage your finances better, then give The Psychology of Money a try.
This book is one of those books that lay the fundamentals required for investment and saving your money without pushing and punishing with a lot of jargon, technical terms, and read-the-offer-documents-carefully-before-investing kind of mundane warnings.
Sumirti Singaravel (via Goodreads)
Conclusion
Reading as a hobby helps you learn from other people, develops your focus, and expands your knowledge as well as your pool of ideas.
This list of books for small business owners has been compiled to cover all aspects of running a business.
One thing you should keep in mind though is that reading something would only be useful if you analyze and apply the same in your life.
So, what are you waiting for? Pick a book, learn from it, and apply it in your business whenever you can.