Small Business Grants in California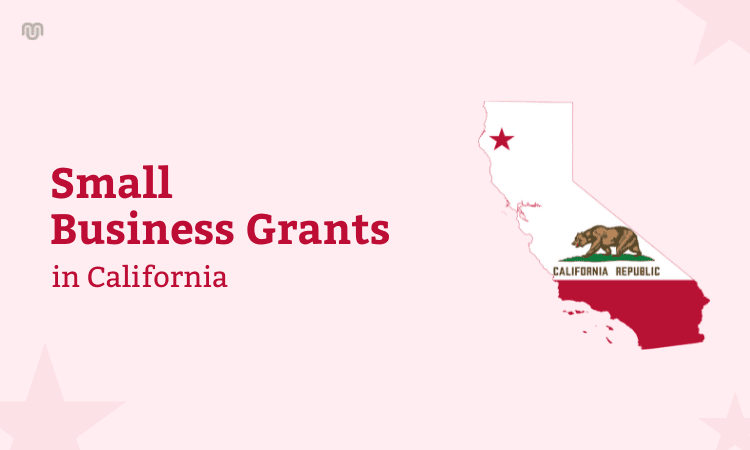 California is home to 35.5% more small businesses than Texas. They are responsible for creating two-thirds of new jobs and employ almost half of all private sector employees. No wonder, they are the key drivers of economic growth.
In fact, according to the Small Business Profile (2022) by the US SBA, California is home to 4.2 million small businesses. These businesses employ 7.2 million workers in the state.
But, a recent survey found that more than 44% of small businesses are at risk of shutting down, due to the COVID-19 pandemic. To ensure their sustenance, and help them pivot and adapt to changing times, business grants are offered.
Grants are financial assistance offered to help businesses innovate and incentivize pursuing ambitious business opportunities. Through this article, we intend to help small business owners located in California avail of grants.
Sounds good?
Here's a quick look into what we'll learn:
Various Small Business Grants in California
Where to Find New Small Business Grants?
How To Find The Best Suited Grant For Your Business?
Now that we understand the various grants for helping small businesses grow, let's discuss in detail, the grant application process.
Understand Your Business Eligibility

According to a report by the Californian government, 4.2 million small businesses are operating in the state of California. This makes securing grants highly competitive. As a business owner, you can save your time and effort by studying and checking if you meet the various eligibility criteria for the available grants. This can also help you leverage business opportunities. For example, if you, your spouse, or your business partner belongs to a minority community, you become eligible for grants that cater specifically to these communities.

Check If Your Business Is A Right Fit For Grants

Few criteria that business owners must be aware of and have documents to support their claims:

A number of years the business has been operational?
Revenue growth attained in each financial year
Tax returns for each financial year
Assessment test results such as FICO (Credit scores)
Previous grants applied and accepted/rejected?
Number of employees
Percentage of the business stake owned by BIPOC or minority community member
Type of organization – for-profit or non-profit
Alternatives To Grants
If you find yourself ineligible for a particular grant or find the process of applying for a grant cumbersome, you can explore other financing alternatives or borrowing options such as loan programs, credit cards, or crowdfunding.
Let's understand them.
Small Business Commercial Loans

You can choose the right financing needed by comparing options such as – bank loans, SBA loans, business lines of credit, equipment loans, and term loans. Loans are hassle-free and easy to obtain but require business owners to keep collateral.

Small Business Micro-loans

If commercial loans do not interest you, consider exploring micro-loans. Microloans are small loans that are less than $50,000, have short terms, and have low-interest rates.

Small Business Credit Cards

Do you want to undertake business purchases while earning rewards? Credit cards are the right option for you then. Explore a host of credit cards that meets your needs.

Crowdfunding for Small Businesses

Online platforms such as Kickstarter help businesses leverage the power of the internet and fund their ideas. Individuals can support businesses they love.
How do Grants Impact Your Business?
Still unsure if availing of grants is the way to go? Let's dive deeper.
Advantages

Easy Access To Capital

If you are a small business owner looking to expand your business or hire specialists in your existing team, grants can help you achieve those objectives quickly. Grants act as complimentary money without the pressure to repay.

Waterfall Effect

If your small business has qualified for a grant and has generated a positive return on the investment, it becomes easy to secure successive grants. This happens because investors get to see a positive outcome in the process.

Helps Gain Credibility

If you have been awarded a grant, it helps you gain visibility for your work easily. This helps you promote your business idea and get your business noticed.

Explore Untapped Opportunities

Certain grants ensure that the small business spends on particular activities such as hiring consultants and examining their environmental impact. This helps businesses explore untapped opportunities which in return could prove to be beneficial for the firm.

Limitations

Competitive

Since there are more than 4.1 million small businesses in California, securing a grant becomes competitive. The best way is to be on the constant lookout for available grants before they close their applications.

Time-Consuming

The grant application is a tedious and cumbersome process. A lot of process needs to be taken care of before the aid is availed. Research, paperwork, finding the right fit for your business and a convincing proposal needs to be drafted to qualify.

Uncertain Renewal

One of the major drawbacks of grants is that they might not be renewed. This can be scary since business owners need to undertake decisions based on the grants available, which may not be in the best interest of the firm. Entrepreneurs would have to reapply to avail of grants once the funds are exhausted. The best possible solution is to keep track of your funds and monitor financial forecasts using business solutions such as – Upmetrics.

Conditions Attached

Although grants help scale your business operations, there are restrictions and conditions attached. Businesses can invest the grant only for specific activities. Therefore, business owners should be clear about the purpose of grant usage.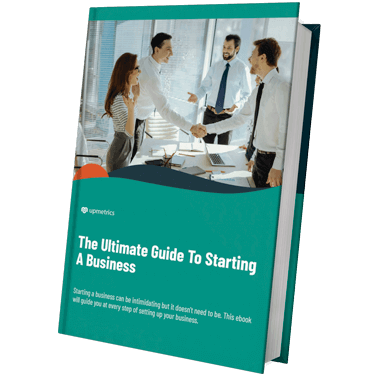 Conclusion
Applying for a grant is the first step in the process to fund your business idea. Although it is a competitive and ongoing process, it helps you get access to resources. This article was a sincere effort to help you secure the much-needed business grant.
Before availing of a grant, the business owner must be clear about the purpose and how they would utilize the funds. This helps them stick to their overall goals better and generate a positive effect for their business.
In our experience, we have seen having a detailed business plan improves the chances of business success.
Business planning software like Upmetrics helps business owners, like you, plan their business meticulously up to 2x faster. What's more? You can even manage your cash flow, even if you have no technical or management background. It's that easy and simple.
You can even schedule a free demo today, and shape your business ideas into reality.
Don't forget to share this post!
Frequently Asked Questions
1
Do government business grants have to be repaid?
Grants are complimentary money. Whereas loans need to be paid back. The money granted needs to be used strictly for expanding a business only.
2
Do small business owners have to pay taxes on the grants availed?
Grants do not have to be paid back. But it is considered business income for an organization. Therefore, taxes need to be paid on grants availed.
3
Can multiple grants be availed as small business funding?
As a business owner, you can apply for multiple grants together. But, please check the eligibility requirements for each individual grant before applying. Some grants only allow availing one grant at a time. You may also need to mention any grants that you were awarded in the past.