Fast Facts
Startup costs: $79,650-$300,400
Industry trend: Growing
Difficulty: Moderate
Profitability: 2.5-7%
Time to build: 6-15 months
Commitment: Full-time
Curious, how much does it cost to start a coffee shop? Let's check out.
Starting a coffee shop is more complex than brewing a perfect cup of coffee.
From choosing the right coffee shop location to designing an appropriate layout and equipping the shop with suitable coffee equipment- a lot needs to be figured out financially, legally, and operationally to establish a successful business.
Well, shrug away that weariness. We have all the answers you have regarding how to start a coffee shop with this step-by-step guide.
So brew that perfect cup of coffee and engage yourself in this interesting read.
Ready? Let's dive right in.
How much money do you need to start a coffee shop?
Starting a coffee shop is a costly affair. It takes anywhere between $79,650-$300,400 to start a mid-sized coffee shop in the USA. A variety of factors such as coffee shop size, concept, technologies, and the quality of coffee equipment influence the coffee shop starting costs.
What is the average coffee shop profit margin?
The profit margins for a coffee shop span anywhere between 0-15%. However, the average profit margin of a mid-sized coffee shop falls between 2.5-6.8%.
Despite the profit margins, the coffee shop market offers lucrative rewards once you establish yourself in the market. To better understand the concept, let us now look at the benefits and disadvantages of opening a coffee shop.
Pros and Cons of Starting a Coffee Shop
Opening a coffee shop is a dream of many entrepreneurs. But like every other independent business, having a coffee shop has its own pros and cons.
Pros
Growing market: Rewarding opportunities for local businesses and coffee brands.
Recurring revenue: Repeat customers and consistent revenue stream.
Growth potential: Opportunity to scale your coffee shop brand in the global market.
Cons
High startup costs: Takes more than $50,000 to start even a basic coffee truck.
Competition: Competition by coffee chains and independent coffee shops.
Compliance: Bound by a variety of health and safety compliances.
Understood the advantages and disadvantages of starting a coffee shop? Now, let's check this detailed guide to starting a coffee business.
How to Start a Coffee Shop: A Step-by-step Guide
From finalizing your business concept to choosing a coffee roaster, writing a business plan, and acquiring the essential funds- open a coffee shop with this step-by-step guide to ensure the success of your coffee business.
1. Understanding the Coffee Shop Industry and Market
Base your business on a solid foundation by analyzing the coffee industry and your targeted available market. Study the emerging trends in your market and analyze the growth opportunities.
Here are a few coffee shop statistics that might help when you open a coffee shop:
Coffee shop industry: The US coffee shop industry grew from 36 billion dollars to 45.8 billion dollars between 2020-2022.
Loyalty programs: According to Square, 79% of consumers are likely to visit the coffee shops that offer loyalty programs. If you want to get repeat customers, make a place for loyalty programs in your strategies.
Coffee subscription sales: According to SCA, there has been a 25% increase in the number of sellers that offer subscription coffee services since 2019. Moreover, coffee subscription sales have increased by 109% in the same time period.
Coffee drinkers: According to NCA, 7 in 10 Americans drink more than 3 cups of coffee every day.
Coffee trends: Nearly 60% of coffee sold in the US marketplace is gourmet coffee. Moreover, there is a 50% increase in demand for flat whites, lattes, and cappuccinos among people between 25-39 years old.
Coffee shop consumer demographic: According to Statista, more than 70% of seniors drink a cup of coffee daily. However, people between 18-29 are more likely to visit a coffee shop regularly than people in other age cohorts.
Coffee shop technologies: The POS system is amongst the most popular coffee shop technologies used by owners. More than 60% of eatery outlets use at least one handheld POS system.
Now, gather all the data you can and identify the best model suited for your coffee business.
2. Determine Your Coffee Shop Business Concept
Now that you have planned to open a coffee shop, take the first step and choose the concept of your coffee shop.
The concept will bind your business in a unified theme and help you establish a distinguishing brand image in the market.
As a business enthusiast, you can choose between opening a specialty coffee shop, a coffee kiosk, a drive-thru, or a diversified cafe. However, you want to be practical and choose a concept that can match the reality of your targeted market, financial situation, resources, and demand.
Here are a few points worth considering before finalizing the coffee shop concept:
Target audience: What type of audience will your coffee shop cater to? Will those be young millennials and students who like to chill and hang around or working professionals who would get a quick takeaway?
Spending capacity: Consider the spending pattern of people in the locality where you are planning to open a coffee shop. There is no point in opening a boutique coffee shop selling $15 coffee when the people there don't prefer that.
Menu servings: Will you serve food as well or just coffee in your cafe? If you will be serving food, will you make it from scratch or outsource it from suppliers?
Seating or no seating: Will there be couches and tables to seat people or will it be a quick takeaway coffee counter?
The concept you choose will determine everything else ahead.
For instance, the size of a coffee shop, expenses on decor, the requirement of equipment, licenses, and permits, the menu you will offer, etc.
So figure out the concept that can be converted into a well-performing coffee shop.
3. Brainstorm a Coffee Shop Name
Another important step when starting a new business is to brainstorm its name. A name gives a unique identity to your business and forms the foundation of your brand in the market.
As it is popularly said, " A well-chosen name is the best of all riches."
While brainstorming the name for your coffee shop, here are a few things you must keep in mind:
Choose a name that is simple, short, and easy to spell.
Brainstorm ideas that signify your business idea. For instance, Steaming Sips, Brewscape, Whisk & Whiff, etc.
Choose a name that is easy to remember and recall.
Try adding SEO keywords to your coffee shop name. This will help boost your online presence.
Avoid choosing extremely specific names in terms of location or your product offerings. The name should allow easy scalability in the future.
Lastly, check whether or not the domain name is available for the same.
Take the help of online name generators to brainstorm ideas for your coffee shop.
Don't forget to seek the opinions of your friends, relatives, and family members before finalizing the name.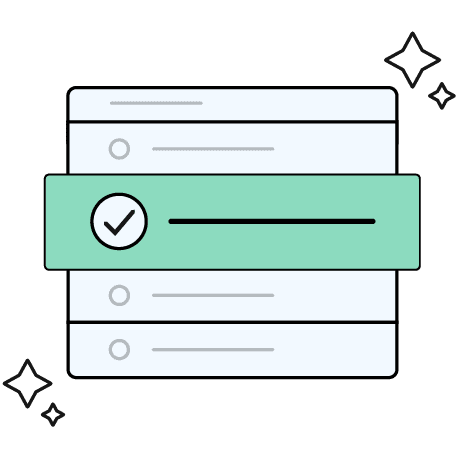 Want a Unique Name for your Coffee Shop?
Generate a brandable and catchy business name in seconds with our free business name generator for coffee shop.
4. Find the Right Location for Your Coffee Shop
The location of your coffee shop plays the most influential role in determining the success or failure of your business. So, it is recommended to start looking for locations right from the beginning.
Begin by identifying the states that offer promising opportunities for starting new coffee shops. And determine your budget for rental expenses every month. This will give you a bit of clarity in identifying the best locations.
Now, cost is the prominent factor influencing your choice of location. However, here are the other factors that require equal attention:
Access to target market: Look out for places that are easily accessible and populated by your target audience. For instance, if working professionals are your target audience, you want a space that's near commercial hubs.
Visibility of the shop: When it comes to restaurants and coffee shops, you want a front location in buildings. Choose a location that has favorable foot traffic.
Coffee shop size: Determine how much size will be required for your coffee shop concept. Identify the kitchen space requirements and seating requirements before finalizing the location.
Previous tenants: Identify the type of businesses that have operated in that location earlier. Ideally, get an existing coffee shop and transform it into your dream shop.
Remodeling restrictions: Certain landlords prohibit renovations of any kind. Check the contractual agreement before finalizing the location.
Competition: Don't open a new coffee shop in a location that is already saturated by big players. Choose a location where there is demand for new coffee shops.
Choosing the right coffee shop location can be challenging. If required, take the help of consultants that specialize in this area.
Here is a list of the best cities for opening a coffee shop in the US: 
| City | Coffee Shops per Capita |
| --- | --- |
| Baltimore, Maryland | 26 |
| Hartford, Connecticut | 24 |
| Boston, Massacheusetts | 61 |
| Riverside, California | 12 |
| Cincinnati, Ohio | 27 |
| Washington, District of Columbia | 58 |
| Philadelphia, Pennsylvania | 23 |
Source: Clever
5. Write a Coffee Shop Business Plan
Starting a coffee shop is as complex as brewing a perfect cup of coffee. And maybe even more.
While setting up your coffee shop, be prepared to perform multiple tasks consecutively at a time. Right from choosing the location for your coffee shop, to figuring out the finances, acquiring licenses, deciding on a menu, and getting the shop ready- a lot needs to be done before you can start serving coffee in your coffee shop.
A well-crafted business plan accounts for all these perspectives and offers you a focused direction, ensuring a smooth and successful launch of your coffee shop business.
Wondering what goes into making a comprehensive actionable plan? Well, here are a few components that your coffee shop business plan must include:
Executive summary
Business Overview
Competitive and market analysis
Sample menu
Coffee shop design and layout
Sales and marketing plan
Key management team
Coffee shop operations
Financial plan
Now, writing a solid business plan that accounts for each of these components is not everyone's cup of tea. It demands consistent efforts, unwavering dedication, and precise attention to detail.

Need Assistance Writing a Coffee Shop Business Plan?
Get Upmetrics' business plan template, import data directly into the editor, and start editing using Upmetrics AI Assistant.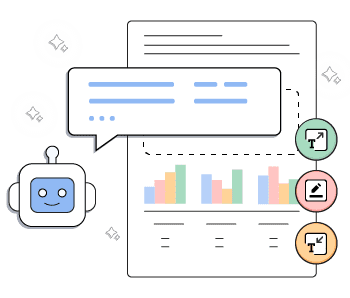 6. Choose Your Coffee
People will keep coming back for the coffee you serve. So it definitely needs to be as iconic as your coffee shop.
Learn as much as you can about the coffee. Go to coffee-tasting events, read books, experiment with different flavonoids, and understand the different blends and roasts available in the market.
Roasting your own coffee beans when you start a coffee shop can be expensive and time-consuming. It's better to get it from the coffee roasters that are operating locally in your market.
Explore the market and get samples of the coffees from different coffee roasters. Be very precise about the coffee beans they use, their roasting methods, and the coffee texture. Negotiate the per-pound rate for coffee beans and strike the best deals.
It is better to choose local and best quality coffees as it will form the very foundation of your coffee drinks. Get the opinions of expert baristas to understand what type of coffee will work best for your brand.
7. Design Your Coffee Shop Menu
The most important question that the investors will have is: What will you serve in your coffee shop?
Having a sample menu will help them understand your business concept, its uniqueness, and the demand it can gather in the market.
Now, figuring out the right menu is an important part of business planning. This will help you figure out the requirements for equipment, kitchen space, and health permits. Moreover, it will influence the startup costs for your desired coffee shop.
Here are a few tips to keep in mind while designing your sample menu:
Understand the demands of your potential customers while designing a coffee shop menu.
Consider what your competitors are serving and how you can gain a competitive edge with your offerings.
Don't start with an extensive menu. Keep it small and limited.
Add food items to pair alongside coffee, e.g. bagels, croissants, sandwiches, etc.
To serve coffee cocktails, get an alcohol permit. It can cost up to $40,000 in some states.
Implement the consumers' psychology to engineer a perfect menu and choose the design that's in line with your coffee shop branding.
Lastly, consult friends and family members to finalize your coffee shop menu.
8. Design Your Layout and Space
The look and feel of your coffee shop is as important as the quality of the coffee you will be serving. So start planning the design and layout after finalizing the location.
Now, a well-built space is essential to empower an efficient flow of processes in your coffee house. Besides, your potential customers will draw themselves towards your coffee shop, only if they find the decor and ambiance welcoming enough.
Creating a perfect physical space can be challenging. But here are a few factors consideration of which will help you put together the look and layout of your shop.
Back of the house layout
The back of the house represents your kitchen area where the food production will actually happen. A semblance in the layout is essential here so that your baristas and kitchen staff can move freely and seamlessly.
Here are a few tips for getting an efficient back-of-the-house layout.
Analyze the workflow and create a layout that facilitates an efficient and logical flow of order in the coffee shop.
Divide the areas into different zones such as storage, cleaning, and preparation. These areas should be kept separate to facilitate cleanliness and flow.
Optimize the available space by using compact equipment and compact storage.
Identify the essential coffee shop equipment, i.e. espresso machines, coffee roasters, refrigerator, etc., and place them in easily accessible positions.
Create a layout such that it is easy to clean and maintain. Invest in equipment that doesn't clutter.
Consider getting a huge space for food preparation.
Keep your service area next to the cooking area. This will make the flow of services seamless.
Front-of-the-house design and layout
This area is where the customer will wait and get served. So it needs to be attractive, welcoming, and clutter-free.
Here are a few tips to keep in mind while designing your front-of-the-house:
Create a layout such that the customers can flow freely from one point to the other without creating congestion.
Consider the foot traffic at a time in your coffee shop to design an efficient layout.
Identify the number of people that can sit together at a time. Now, arrange a seating area such that it allows your customers to have privacy.
The decor should be cost-efficient, less space-consuming, and easy to maintain.
Avoid carpeting as it will make the cleaning extremely difficult.
The flooring shouldn't be slippery. Choose materials that are easy to clean when something spills.
Focus on incorporating the design elements that resonate with your coffee shop brand. For instance, if sustainability is the central theme of your coffee shop, the decor elements should reflect the use of sustainable materials.
9. Register Your Coffee Shop Business
After all the conceptualizing, you need to legally establish your coffee shop. Registering the business gives legal identity to your coffee shop business and its operations.
Select a business entity
Choose a business entity for your coffee shop as it will determine the taxes, liability, and filing fees for your business. Investors are keen to understand your business structure to get a clear idea of their investment liability.
Here are a few business entity structures you can choose from:
Sole proprietorship
Coffee shop partnership
Limited Liability Company
Partnership LLC
Understand the benefits of each business structure and identify the one that is most suited for your needs. For instance, an LLC is more suited for businesses since it protects your personal assets against liabilities.
Apply for tax registration & business EIN
Identify the tax registration requirements for your business and register with the State Tax Commission (STC).
Also, apply for an Employer identification number (EIN) through an Internal Revenue Service (IRS) portal. EIN is a 9-digit security number unique to your business.
EIN is essential and required in order to apply for credit cards, loans, and taxes. Moreover, you can open a business bank account only with an EIN number.
After registration, you can now apply for the licenses and permits that a coffee shop requires.
10. Apply for Business Licenses and Permits
Applying for licenses and permits is yet another step to ensure that your coffee shop is legally compliant on all fronts. The licensing requirements vary depending on the structure of your coffee shop, its type, and the beverages it will sell.
Now, research from high-authority sources and identify the essential licenses in your area of work. Also, check the documentation required to get these licenses.
Here are a few licenses and permits essential for opening a coffee shop.
Business license: A general business license that is essential to operate your business legally in any province. Get it from a municipality or local government while registering your business.
Food service license: This is an essential permit for businesses involved in handling food and beverages. With this license, you can officially start serving.
Building permits: This permit will allow you to undertake construction and renovation work in the building.
Certificate of occupancy: This permit indicates the number of people that can be seated in your coffee shop at a time.
Outdoor seating permit: Will your coffee shop seat the customers in an open setting? If so, you need this permit.
Health permit: A local health department will issue the permit for your coffee shop ensuring that your coffee shop complies with food preparation and safety protocols.
Music permit: If the coffee shop will be playing music and organizing events, it will require a music permit.
Alcohol license: Will you serve alcoholic drinks on your menu? If so, get yourself an alcohol permit.
These are a few different types of licenses you must consider applying for. Some of these licenses will greatly increase your coffee shop startup costs.
11. Get a Business Insurance
If you want to succeed as a coffee shop owner, you definitely don't want to overlook this step. Insurance will cover your business against unplanned emergencies and contingencies and reduce your overall business risk.
Here are a few different insurances you must consider for your independent coffee shop:
General Liability insurance: If there is one insurance you want to invest in, this is it. It offers general protection against body injuries and property damage in case of accidents on your premises.
Property insurance: This protects your coffee shop property in case of fire, theft, or any other natural disaster. It offers coverage on equipment, inventory, and everything within the building premises.
Worker's compensation insurance: It's mandatory for any organization that employs people to have worker's compensation. It covers medical expenses and lost wages in case of employee injury and illness.
Product liability insurance: Protects your coffee shop from claims related to food and beverages served at your premises.
Consider getting an umbrella insurance to get additional coverage above the limits of your existing policies.
12. Apply for a Bank Account & Business Credit Cards
Before you open a coffee shop and start making sales, it is important to have a separate bank account. This is important for protecting your personal assets and account maintenance.
Open a business bank account
A business bank account will help you to keep your personal and business expenses separate. This will make accounting clear and ease the tax filing processes. With an EIN number you got earlier, you can apply for a business account.
Get a business credit card
It is important for you to start building credibility for your coffee shop. Apply for a credit card and start spending on business expenses through it. Eventually, you will have a strong credit history to qualify for loans and grants.
13. Fund Your Business
While preparing financial projections for your business plan, you identified all the costs associated with starting a coffee shop business.
Now that you know how much capital is required to start a business, evaluate your actual financial position and assess the funding needs. Do you have enough money to fund your own coffee shop or will you require loans?
Depending on the funding requirements, here are a few sources for you to explore:
Bank loans: Research loan rates for different banks before applying for business loans. Ideally, if you require a small amount to get started, a bank loan is usually suitable.
SBA guaranteed Loans: These loans are guaranteed by SBA and require minimal collateral and credit history. These loans are more suitable for small-sized coffee shops that need a small amount to get started.
Venture Capitalist: Venture capitalist firms invest money in your coffee shops for a stake in equity. Usually, to get approved by VC firms, they need to find your coffee shop unique and promising over other coffee shops.
Family and friends: Seek small loans from friends and family members. This method is usually the best choice for coffee shop owners who want to avoid paying large interest fees.
Crowdfunding: Raise funds for your business through various crowdfunding platforms. Present your idea and people will fund your business in small amounts.
Working capital loans: There are certain fixed and variable costs that go out every month to run a coffee shop business. Working capital loans help manage your operating expenses without disrupting the cash flow.
Take that business plan and start acquiring essential loans for your coffee shop business.
14. Build a Team
Running a coffee business is not a one-person job. You need an army of loyal employees to build and operate a successful coffee shop.
Identify the requirements of full-time and part-time workers in your coffee shop. The potential employees at a coffee shop business include:
Baristas
Chef to prepare food menu
Cashier
Manager
Servers
Depending on the expected foot traffic during rush hours, you can schedule hourly wage workers at your cafe.
Invest the resources and make a plan to train your employees. Ensure that the training program is comprehensive and trains them in the following aspects:
Using coffee equipment
Resolving customer conflicts
Serving protocols
Greeting protocols
Cleanliness standards and hygiene practices
Health and safety protocols
15. Prepare to Launch Your Business
And you are almost there. Set yourself a timeline and start prepping for the coffee shop's launch.
However, before opening a coffee shop, here are a few things you need to take care of.
Purchase necessary business equipment and tools
While making your coffee shop business plan, you already planned for the different coffee shop equipment that will be required to run a coffee business.
Now, refer to that plan and start making essential purchases. You can buy brand-new equipment or purchase used ones from existing coffee shops. Regardless of the choice you make, ensure that you equip your coffee business with quality equipment.
Here is a list of coffee shop equipment that are essential for your business:
Espresso machine
Coffee grinders
Brewing machine
Coffee frothers
Refrigerators
Dishwasher
Commercial blenders
Start checking items on the list once your orders for equipment start arriving.
Build an inventory
Get proactive about inventory management right from the beginning. Stock enough supply of raw materials before you open the gates of your new coffee shop to the public.
Here are a few supplies you need in order to start serving your customers:
Coffee beans
Gourmet coffee powder
Milk
Cream
Sweeteners and syrups
Food supplies
Disposable cups
Glassware and dishware
Coffee shops tend to spend a large amount on raw materials and supplies every month. It's important that you deploy appropriate software and technologies to manage the inventory.
Get essential software and tools
Before you open a coffee shop, you need to invest in a few technologies to ensure the smooth functioning of your business.
Technology helps deliver a satisfactory customer experience and contributes largely to developing a successful coffee shop.
Now, instead of using different technologies for order management, inventory, sales, revenue, and other coffee shop activities, you can invest in a fully integrated point of sale system or POS system.
Gather your research from the market and analyze the point of sale system (POS) used by other coffee shops. Choose the one that can be easily accommodated into your coffee business operations.
Here is a list of coffee shop areas where you will require a technology:
Online order management
Inventory tracking
Payment technologies
Order display software
Employee scheduling software
CRM
Email and marketing tools
Accounting software
Equip your business with all the essential technologies before you open a coffee shop.
Build a website
Are you going to take online orders? If not, you should reconsider this choice.
According to the Specialty Coffee Association (SCA), curbside orders and pickup have increased by 5380% amongst independent coffee shops since 2019.
Having a well-built functional website can be the most fruitful asset for your coffee business as it will boost your monthly sales by multifolds.
Now, even if you are going to operate as a traditional offline store, having a website is crucial. Consumers tend to check the website of coffee shops online before visiting. If they don't find your online presence, they are more likely to choose other coffee shops.
Register for the domain and get hosting suited for your business. Using a website building tool, build a functional website for your coffee shop. Integrate payment gateway to the site to facilitate an online payment system.
Now, start building your web presence by posting educational guides, online menu, customer reviews, etc.
Develop a marketing plan
Now, that everything is in place, start preparing for the soft opening/ launch of your coffee business.
But wait, do you have a plan? Do you know how to develop marketing strategies that are in line with your brand voice and values?
Well, here are a few tips that can help you market your business well:
Social media marketing: Start developing a unique coffee shop brand through different social media channels, i.e. Facebook, Instagram, Snapchat, TikTok. Generate a ton of aesthetic video and picture content on these platforms. Give your potential customers a peek into your fun coffee space.
Email marketing: Build an email list and start sending out emails to your targeted market on a weekly basis. To ensure that the mail gets opened, send along promotional coupons, loyalty discounts, etc. Introduce new flavors in the menu items and excite your audience to visit you.
Influencer marketing: Collaborate with influencers to generate content for your coffee shops and promote it on their channels.
Promotional events: Plan events and workshops at your coffee shop to make it a fun, vibrant place in the neighborhood. For instance, art workshops, coffee art classes, karaoke evenings, happy hours, etc.
Print media: For the grand launch of your coffee shop, you might want to consider sending out leaflets and pamphlets in the neighborhood of your coffee shop location.
Special launch offers: Plan special offers to attract your potential customers to the shop. For instance, free drinks.
Consider the marketing budget as the costs will influence your overall coffee shop startup costs.
Now, pick a date and start working on your marketing activities to open a coffee shop.
Conclusion
Now that you understand the process of starting a coffee shop, let's turn your dream of opening a coffee shop into a reality.
Take the first step and start writing your coffee shop business plan. An actionable, well-planned business plan will act as a roadmap serving directions for your coffee shop's success.
Ready to kickstart business planning. Get Upmetrics sample coffee shop business plan template and build your point using it as a reference point.