How to Calculate Business Startup Costs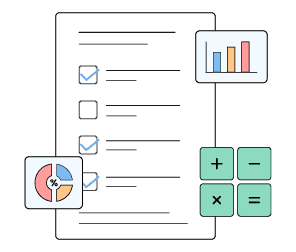 Starting a business from scratch takes a lot out of you, even before you begin operating—whether it's about selecting a revenue model, securing startup funding, or estimating startup costs.
I already knew it was challenging for entrepreneurs to calculate the startup costs accurately.
However, when I turned up to my computer, researching this article, I discovered so many challenges new business owners face while estimating startup costs that I had overlooked or didn't pay much attention to earlier.
Thousands of startups close down every single year. 38% of them fail solely because they underestimated their startup costs and ran out of cash. You can't ignore something like that, can you?
That said, I'm ready to pour my research into the article to help you calculate your business startup costs.
So, you're ready to begin? Let's dive right in.
Key Takeaways
Startup costs are the expenses a startup must bear in the process of starting a new business, while operational costs are the expenses that are incurred during daily operations.
Different types of business structures, such as sole proprietorships, partnerships, and corporations, have different costs.
Business insurance, formation fees, licensing and permits, and marketing are some of the most common business startup costs.
A modern financial forecasting tool is the most efficient method for calculating startup costs.
How much does it cost to start a business?
Startup costs for a small business depend on various factors like business model, location, industry, and scale of operations. Although it's tough to estimate precisely, Guidant Financial's 2023 survey reported that the average cost of starting a small business falls between $50K and $1 million.
You must consider the industry, business category, working capital requirements, and other common expenses associated with the business for the accurate estimation of startup costs.
Let's kickstart this guide by discussing the common startup expenses to consider while starting a new venture.
Common Business Startup Costs to Consider
It is a typical list of expected business startup costs with rough cost estimates you must plan for while starting a new business. Your actual startup costs will entirely depend on your business category and the industry you serve.
Following are some of the most common startup costs to consider:
| Common Startup Costs | Pricing Range |
| --- | --- |
| Equipment and tools | $10,000 to $120,000 |
| Incorporation fees | $50 to $725 |
| Office or workspace | $100 to $1200 per employee/month |
| Legal and professional fees | $2,000 to $10,000 per year |
| Inventory | 15% to 25% of your budget |
| Marketing and advertising | <10% of your budget |
| Business licenses and permits | $1,000 to $5,000 |
| Website development | $1,000 to $10,000 |
| Business Insurance | $500 to $1500 |
| Payroll | 20% to 50% of your budget |
| Office furniture and supplies | $2,000 to $12,000 per employee/year |
| Business taxes | Variable cost (21% corporate tax rate) |
| Utilities | $2.10 per square feet (office space) |
1. Equipment and tools
It's no surprise we're starting the list with equipment and tools. There's no way a business can operate without the necessary equipment. The equipment costs may range from $10,000 to $120,000. However, these costs will entirely depend on the business type and equipment requirements.
For instance, starting a food truck would require financing a food truck and expensive kitchen equipment, while starting a small daycare would only require purchasing a few play area equipment.
Here are the average equipment costs for some of the popular business types:
Restaurant and food trucks: $24,000 to $120,000+
Small Bakery: $6,000 to $8,000
Clothing line: $2,000 to $15,000+
Construction: $10,000 to $50,000
Law firm: $5,000 to $25,000+
Barbershop: $1,000 to $2,000
2. Incorporation fees
The first thing you should do is choose a business entity when you plan to form a new business. The most common and preferred business structure types include sole proprietorship, partnership, corporation, and LLC.
The business incorporation or filing fees can range from $50 to $725 in the United States depending on your industry, the state you operate in, and the business structure you choose.
However, the average incorporation fee is $300 in the majority of the states in the US. You may contact your secretary of state's website to learn more about the filing fees or process for the articles of incorporation or articles of organization.
3. Business licensing and permits
Operating any small business requires specific licenses and permits depending on the industry compliance and regulations. For instance, a trucking company requires a USDOT number, heavy vehicle use tax, and others, while a restaurant may need licenses like food safety and liquor licenses to operate.
Similar to different filing fees for other business structures, the business licensing and permit fees vary depending on the business industry and regulatory compliance. You can expect to spend between $1,000 to $5,000 for your licensing and permitting requirements.
4. Office or retail space
If you're starting a small business that can be operated from home like a home bakery or an online clothing store, you may not have to worry about office space costs.
But if it's not the case, paying for an office or a retail space would make up a sizable portion of your fixed expenses, no matter whether you rent or buy the place.
Based on our research, you should spend around $100 to $1200 per employee monthly on your workspace.
However, the actual office space expense will entirely depend on your location and the type of space you're using.
5. Legal and professional fees
Professional and legal fees may sound like an additional expense while starting up with limited resources, but it's essential to ensure compliance with regulations and maintain accurate financial records.
You may choose legal assistance for business licensing, EIN registration, and legal paperwork, a business consultant for market research and strategic planning, and an accountant for bookkeeping and tax planning.
You can hire these professional consultants on an hourly basis; their services typically cost around $40 to $150 per hour.  You should spend around $2,000 to $10,000 per year on professional and legal fees.
6. Inventory
Retail, wholesale, distribution, and manufacturing—if your small business falls under any of the mentioned categories, you need an inventory to operate your business. Finding the ideal inventory size to carry can be challenging when entering a new marketplace.
You want to attract more and more customers and make sales in your early days. However, you can't also risk having too much inventory since it can increase spoilage.
Consider allocating 15% to 25% of your budget to inventory, depending on your industry. You will eventually learn more about inventory management once your business starts operating and making sales.
7. Marketing and advertising
Although it's an optional expense, marketing is something worth investing in. Your marketing expenses may include physical materials like sign boards, banners, hoarding, paid social media advertising and search ads, or money paid to marketing agencies or consultants.
It is suggested to keep your advertising and promotion costs under 10% of your budget. If you're working on a really tight budget, there's no need to spend big bucks on marketing or hire fancy consultants or agencies.
With social media being a free marketing platform, over 47% of small business owners run their marketing efforts themselves, and you can do it, too.
8. Website development
A business website is like an online office where customers can contact you, learn more about your offerings, and seek assistance.
When building a website, make sure it looks professional, is easy to navigate, and displays the relevant information about your product and service offerings, as well as the contact information.
You can either develop a business website using website builders like Wix and Squarespace or hire a developer to do it for you.
Creating a website can range between $1,000 to $10,000 when you hire a developer, whereas you can do it on your own with website builders by spending around 40 dollars a month.
9. Business Insurance
Like you have a house, car, and health insurance, you need business insurance to ensure your business remains intact in troublesome and inevitable times, be it a natural disaster or a customer filing a lawsuit against your business.
The level of security and type of business insurance your business will require depends entirely on your business, industry, and the number of employees you have. For instance, a big-scale manufacturing company with over a thousand employees would require much stronger insurance compared to a home bakery.
Some of the must-have business insurance types include:
General liability insurance—for all online, offline, and home-based businesses.
Worker's compensation insurance—for businesses with 1 or more employees.
Professional liability insurance—for businesses offering consulting services.
You must expect to spend approximately $500 to $1500 annually on business insurance.
10. Payroll
Payroll is undoubtedly one of the major business expenses most businesses incur. However, there's no denying how crucial it is to hire quality employees to make your business thrive.
Of course, payroll expenses are employee salaries, but there's more to it. Your payroll expenses may also include:
Incentive or bonus
Commissions
Paid time off
Overtime pay
Travel allowance
Other benefits
Most businesses spend around 20% to 50% of their monthly budget on payroll. It can be more or less for your business depending on your business and the number of employees you have.
11. Office furniture and supplies
Those planning to have a traditional nine-to-five corporate workplace, be ready to spend some severe bucks on office furniture and office supplies.
When you operate from a corporate workspace, you need a desk, chair, telephone extension, computer, computer programs like accounting software, and, of course, a coffee machine or two.
The cost of furniture and supplies depends solely on your employee strength and the size of the office. However, it's recommended to keep your furniture and supply costs to 10% of your total startup costs.
12. Utilities
No matter whether you plan to rent or purchase a workspace, you are bound to pay utility bills that include electricity, gas, water, internet, and phone bills for your office.
Unlike other fixed costs, it's hard to estimate utility expenses, but the average cost of utilities for commercial buildings is $2.10 per square foot, according to a report by Iota Communications.
Besides the electricity, internet, and phone bills, the utility expenses may also incur the HVAC unit installation costs. This heating and cooling system will add a few additional thousand dollars to your startup expenses.
13. Business taxes
How much you'd spend on business taxes will depend on your business entity, tax-deductible expenses, and revenue. Since it's hard to predict your revenue, estimating the exact amount to allocate for tax preparation may feel a bit challenging.
Under US federal law, corporations pay a flat 21% corporate income tax. If you're a pass-through entity(a legal entity that passes all its income on to the owners), the business income or losses will pass through to your personal taxes.
However, you, as a pass-through entity, can claim a 20% deduction on income before paying taxes.
 14. Other expenses
Since you've reached this section, you must already have a clear understanding of all the expected startup costs, whether they are one-time or recurring expenses.
Here, we will discuss the other costs most small business owners tend to miss or overlook while estimating the startup costs—research expenses and borrowing costs.
Capital is required for starting a business, and equity financing and debt financing are considered to be the most preferred ways to acquire the initial working capital.
Equity financing, however, does not apply to most small businesses since it requires stock issuance. So, securing a small business loan seems to be the most likely source of debt financing for small business owners.
Research expenses, on the other hand, are the expenses incurred even before you started operating, spent on conducting a careful industry analysis and market research.
When calculating your startup costs, make sure to include these two as well.
Since we have already discussed common business expenses, let's move on discussing calculating the startup costs.
How to Calculate the Costs of Starting a Business
There are various ways to calculate the cost of starting a business. Still, drafting a business plan remains the best way to estimate startup costs.
The financial forecasting section of your plan provides three to five-year projections of revenue, profit, and expense.
The other resources for estimating startup costs include using Upmetrics' startup costs worksheet or calculator. These resources will help you estimate the initial investment required and determine how much capital or financing you'll need.
Know that many of the common business expenses we discussed earlier are recurring, with some of them being one-time expenses.
Be sure to categorize them and calculate the recurring expenses on a monthly, quarterly, and annual basis. In contrast, consider expenses like incorporation fees and equipment financing one-time costs.
Sounds like a lot to digest? Get a business planning software like Upmetrics and calculate startup costs in minutes with AI-powered financial forecasting.
Save hours estimating startup costs with Upmetrics
Estimate costs, forecast financials, and prepare a business plan all in one place
Plans starting from $7/month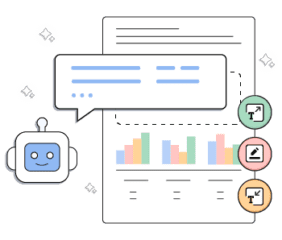 Calculating Startup Costs for Your Small Business
Does your business fall under one of these categories? Excellent. We have startup cost guides for all the business categories listed below. Get a cost estimate for starting the business you plan to launch.
How to Reduce Your Business Startup Costs
Starting a business means being prepared to bear some non-negotiable expenses; there's no other way around. However, sound research and thoughtful planning can help you save on high-ticket purchases—ultimately reducing your startup costs.
For instance, hiring professional business plan writers can be expensive for a business owner on a tight budget to create a business plan, so they can opt for a business planning software like Upmetrics to draft a business plan at a much lesser cost.
It was just an example, here are a few tips to help you reduce your business startup costs.
1. Create a business plan
It doesn't make sense. Isn't it another business expense? How will it reduce costs? Some of you must be having this line of questioning in your mind, but let us clear it up for you.
Brainstorming and listing all the important business costs, and estimating your total startup costs is challenging. Missing out on some critical expenses tends to happen. However, creating a comprehensive business plan makes things easier.
An AI-powered tool like Upmetrics makes sure you don't miss out on any critical information and helps you properly estimate your startup costs.
Remember, accurate estimation of startup costs is your first step to reducing them.
2. Start small
You don't need everything or a perfect business setup when you are not making any sales, forget about the business profits. Start small with limited resources and grow your business as it grows financially.
For instance, instead of having a big fancy office for your startup, start with a remote team or a co-working space until you raise capital or gather the necessary resources.
One way of doing that would be listing all the major high-ticket expenses and researching competitive alternatives for them.
3. Lease instead of purchasing
Of course, having your own office or a retail space feels good, but not at the cost of more than 70% of your budget for starting a business. Prefer leasing the place instead of purchasing.
It will leave you with enough working capital or cash to efficiently manage your business operations and handle the other non-negotiable costs.
Furthermore, there's no guarantee your storefront will find success at the very first location; you may have to relocate if things don't work out. The further process will be more straightforward with leasing, whereas the same won't be the case when you own the place.
4. Buy used equipment, tools, or furniture
Since you're looking for ways to reduce costs and save money, there's no way for you to have brand-new business equipment, tools, and furniture. You can look for used equipment, tools, and furniture on online selling sites like eBay and Etsy.
Be sure to thoroughly check the equipment before purchasing to avoid any future restoration or repair costs.
Look for business owners who plan to close their operations. You can get a functioning business setup at a much lower price on the spot. Taking over an established restaurant or bakery is one example.
5. Funding and business credit card
Now that you have a long list of capital expenditures, you will need financing or funding to manage all these costs. You can't simply do it all on your own, can you?
It won't reduce the startup costs but will help you get resources to manage them. Your funding options include debt and equity financing. You may apply for a business loan, reach out to angel investors, or apply for business grants to secure the initial investment for your business.
With limited debt financing options, it could be tough to get through. Applying for a business credit card can be a more accessible alternative to a business loan. You can easily qualify for it while also gaining a higher credit limit than your personal credit card.
Make sure you're not totally relying on it or taking out more than you can repay. This can negatively impact your credit score, making it harder for you to secure business loans in the future.
And, the final section leads us to our conclusion!
Conclusion
And there you have it. We hope now you have a better understanding of startup cost calculation. What's next? It's time to estimate the actual costs of starting a business, be it a bakery, restaurant, or hot shot trucking, and start budgeting.
Get your hands on the modern and AI-powered business planning solution, Upmetrics—and create precise startup cost projections in minutes, just like that.
Frequently Asked Questions