A liquor store is quite a profitable business to be in. Several people get to have a thriving primary income with the help of one.
The major reason for this profitability is due to the massive growth of alcohol consumption over the years. And though it is highly profitable the liquor business is highly competitive too.
If you are planning to start a new liquor store business, the first thing you will need is a business plan. Use our sample Liquor Store Business Plan created using Upmetrics business plan software to start writing your business plan in no time.
Before you start writing your business plan for your new liquor store, spend as much time as you can reading through some examples of retail store-related business plans.
Industry Overview
The liquor store industry stood at a global market value of 1,439 billion dollars in 2017 and is rising at a rapid rate going forward too.
The major reason is the rise in alcohol consumption worldwide, which has happened due to the increase in acceptance of alcohol amongst the younger population and the increase in disposable income.
But as the industry is very profitable, it attracts a lot of competition too. Hence, proper planning and having a proper business strategy are essential for your business to succeed.
Say goodbye to boring templates
Build your business plan faster and easier with AI
Plans starting from $7/month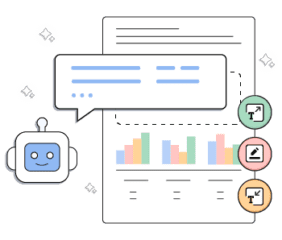 Things to Consider Before Writing a Liquor Store Business Plan
Get the necessary licenses and permits
As a liquor store business, you'll need quite a few permits and licenses to operate your store before getting started. Depending on the location of your store, several federal and state permits can help you stay on the good side of the law. The easiest way to ensure that you don't miss out on any important documents is to have a checklist of all the required permits.
Pick a good location
A good location makes or breaks any business, especially if you are in a business where customers have to visit your store. The same holds for a liquor store as well. The more accessible your store is to your customers, the more likely it is to work and become profitable. Hence, take your time to pick a location that would work best for your business.
Get your store insured
Getting your store insured is another important step before you get started. As you are dealing with stuff that can get damaged easily, getting insurance helps you make sure that it doesn't serve as a huge blow to your business. Also, having insurance helps you rest assured and focus on what matters.
Choose a legal structure for your business
The legal structure of your business impacts your business in several ways. From deciding the taxes you'll pay, to the liability on your assets, the legal structure of your business decides it all. Hence, it is important to choose the right one for your business.
Chalking out Your Business Plan
You don't need to worry about it if you plan on opening a liquor store. All you need is a liquor store business plan to combat competition and to have a thriving liquor store business.
Reading sample business plans will give you a good idea of what you're aiming for. Also, it will show you the different sections that different entrepreneurs include and the language they use to write about themselves and their business plans.
We have created this sample business plan for you to get a good idea about what a perfect liquor store business plan should look like and what details you will need to include in your stunning business plan.
Liquor Store Business Plan Outline
This is the standard business plan outline which will cover all important sections that you should include in your business plan.
Executive Summary

Mission Statement
Vision Statement
Customer Focus
Success Factors
Financial Summary

Company Summary

History
Business Structure
Store Design
Startup Summary

Products and Services
Market Analysis

Industry Analysis
Market Segmentation
Market Needs

SWOT Analysis
Strategy & Implementations

Sales Strategy
Advertising Strategy

Direct Mail
Public Relations
Advertising
Ongoing Customer Communications
Pre-Opening Events

Pricing Strategy

Management Summary

Management Team
Personnel Plan

Financial Plan

Important Assumptions
Brake-even Analysis
Projected Profit and Loss

Profit Yearly
Gross Margin Yearly

Projected Cash Flow
Projected Balance Sheet
Business Ratios
After getting started with Upmetrics, you can copy this sample business plan into your business plan to modify the required information, and download your liquor store business plan pdf. It's the fastest and easiest way to start writing your business plan.
The Quickest Way to turn a Business Idea into a Business Plan
Fill-in-the-blanks and automatic financials make it easy.
Get Started Now!

Download a sample liquor store business plan
Need help writing your business plan from scratch? Here you go; download our free liquor store business plan pdf to start.
It's a modern business plan template specifically designed for your liquor store business. Use the example business plan as a guide for writing your own.