Choosing a business location is one of the key decisions you'll have to make as an entrepreneur. Doing so shouldn't be based on a personal whim but rather on a detailed understanding of your needs and limits. To do this, you need to understand how you can choose the right location.
In this article, we'll see how to pick the right location for your business, and the factors that influence your decision.
Why is it important to choose the right business location?
You'll need to make a strategic decision regarding the state, city, and neighborhood where your business will be located in order to select the right taxes, zoning laws, and regulations. It also affects the factors that influence your operations, profitability, scalability, expenses, etc.
A well-planned location can help you increase your market share, reduce labor and raw material costs, minimize risk, and take advantage of local laws and policies.
"The precept that location is key to the success of a business applies to art, and even to life itself: we thrive or wither depending on how nourishing our environment is." – Yann Martel
How to pick the right location for your business
Picking the right business location depends greatly on what you want that location to do for you.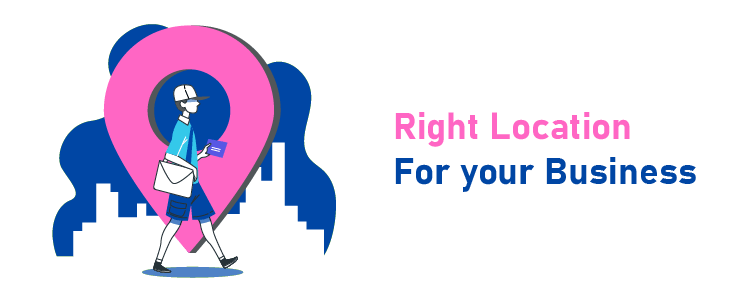 Asking the following question can be a great start to conducting your location analysis:
What is the size of your future shop or office?
What are your infrastructure requirements? Are you looking for a place to set up shop or to build your own office?
What's your budget to set up the new location?
Do you need to be closer to a particular supplier for raw materials?
Depending on your business, your requirements will vary. Once you've identified your company needs, look at the factors that affect your business location to get a better idea of your options.
Factors influencing business location
Several factors determine how your business functions and sustains itself. These are some of them you should consider before picking your business location:
1. Proximity to target customers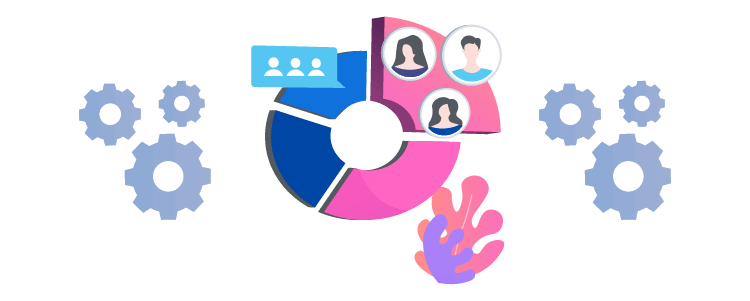 In most cases, it pays to be in a location where there's a high demand for your product. However, depending on your business type, you can decide whether you need to be near your target customers.
For instance, if you're planning to start a restaurant, it might be more profitable to be in an urban locality where people eat out frequently. Conversely, if you plan on starting a manufacturing business, being close to your target customers might not be a priority.
Regardless of your business type, your proximity to your customers becomes more significant if:
Your product life cycle is short
Your transportation cost is high
Your products are fragile
Your products require after-sales services
If you choose a location that's far from your suppliers and vendors, it could result in potential service delays. So make sure to pick a location that's comfortable for both you and your dealers.
2. Competitors' location
Picking a location closer to a competitor can impact your business in many ways. Done wisely, it can even turn out to be a good strategy.
If your products have a competitive advantage, setting up a shop near your competitors can work in your favor. Not only can you capture their market share, but also provide your customers with a sense of choice.
Here are the benefits of setting up your business near a competitor:
Healthy competition will fuel innovation.
You can leverage your competitors' marketing strategies for your benefit. Since they have already pulled in customers to the area, you don't have to spend a lot on advertising yourself.
Being close to your competitors allows you to strategize better and understand what works and what doesn't in the market.
If you happen to build a good relationship with your competitor, you can even collaborate with them.
If you're afraid that your competitors' offerings may outperform yours, you may choose other locations that will place you in the center of the market.
Clustering
is the phenomenon where companies set up stores near each other to form business clusters—these are areas concentrated with particular businesses.
3. Talent acquisition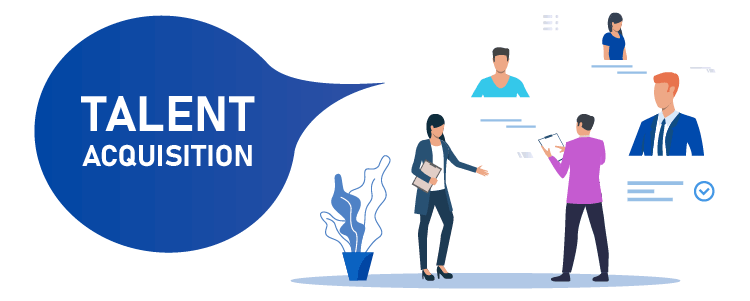 It's not just customers and suppliers you need to worry about when picking a location; you also need to consider your recruitment needs.
If you plan to build a team, you need to check the following:
Are there enough talented workers in the area you can hire?
Does the location have good transportation and other facilities?
Will the location help boost your staff's productivity?
How far is the location from the nearest residential area?
Will you be reimbursing your staff's travel expenses?
4. Operating and other costs
The location of your business will greatly influence the expenses you will have to incur.
Some of those expenses to look out for are:
Transportation of raw materials
Product delivery
Inventory costs
Parking fees
Labor costs
Electricity costs
Water costs
Keeping your expenses to a minimum will ensure a sense of financial security in case your business is not able to generate enough revenue in the first few years.
5. Taxes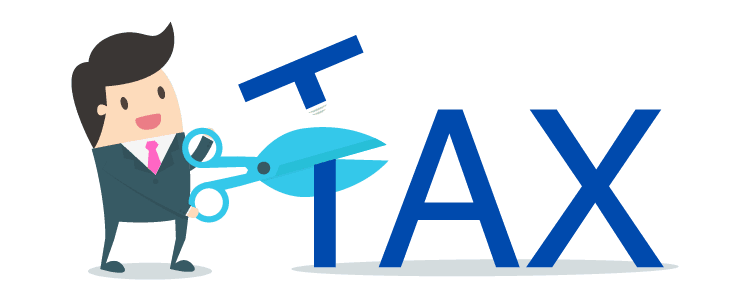 There are a variety of taxes you would have to pay once you've set up your business. These vary depending on state and location. Moreover, some areas favor particular industries, creating favorable tax conditions. So, it's essential to consider the same before deciding on the location of your business.
A few of the commonly levied taxes on businesses are:
Sales tax
Income tax
Property tax
6. Government incentives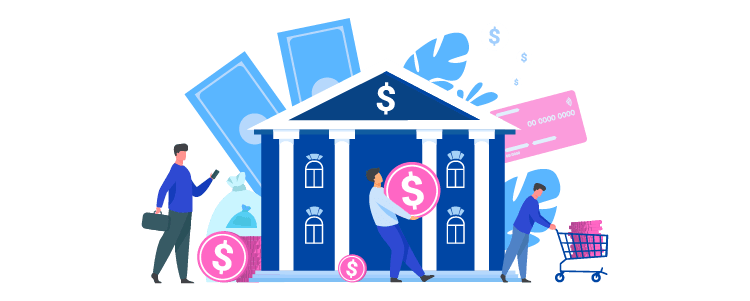 Most young entrepreneurs are constantly on the lookout for funding and support. The good news is that some local and state governments do offer help. This can be in the form of financial incentives, business grants, low-interest loans, tax relaxations, and other benefits.
Make sure to research these before you lock your decision.
Some websites where you can find relevant info are:
7. Government laws and policies
Converse to the last point, there could be several government laws and policies that may restrict or negatively impact your business activities. Make sure to consider these before finalizing your business location.
Some of the aspects you should look into are:
Labor and employment laws
Trade barriers
Building codes
Environmental regulations
Advertising regulations
8. Local zoning ordinances
Local authorities have fixed rules and regulations regarding land usage—these laws are called zoning ordinances. Check if your plans of using and modifying the property comply with local laws to avoid running into problems later down the line.
Some locations have laws that deny permits for specific industries or restrict certain business activities. So, verify with the local municipal corporations or similar authorities to ensure you're allowed to do business in that location.
9. Local community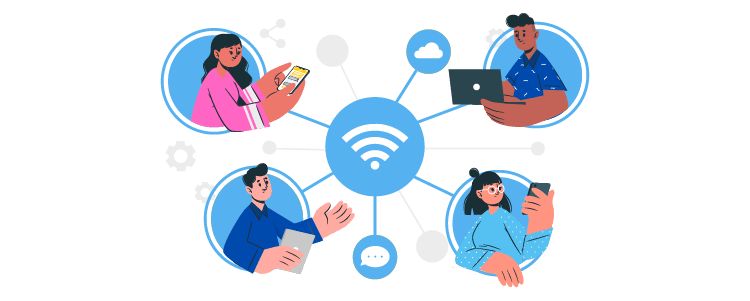 While opening your business, it's crucial to consider the impact of the local community on your business.
Asking the below questions might help you to choose the right business location:
Is the community welcoming of small businesses?
Does your business benefit the community in any way?
Are the local values compatible with your company's values?
Will you be able to foster long-term relationships with the community?
Setting up your business in a location where there's a higher community engagement can help your brand grow, build a reputation, generate more sales, and increase customer loyalty.
10. Safety and security
Feeling safe and conducting your business without any disturbances is critical.
Enquire about the following while looking for a location:
Is the crime rate in the area high?
How well is the policing system enforced?
Is there a danger of theft or burglary? Will your inventory be secure?
Is it a safe place for you and your employees?
Will you need to upgrade the property to safeguard your business?
Choose the right location for your business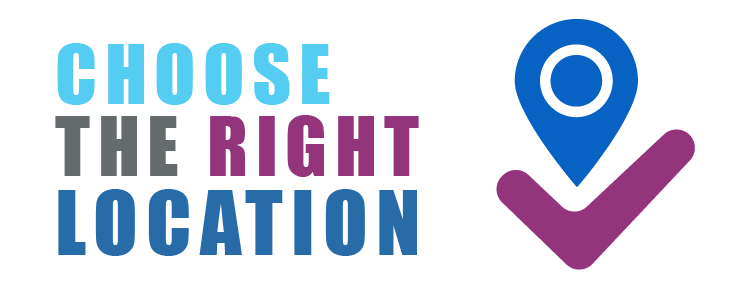 Going through a myriad of business location ideas can often cause decision fatigue due to the irreversibility of the action. However, you can increase your chances of success by evaluating your options via extensive research.
Examine the above factors to analyze your compatibility with your desired location and identify potential fits to check if it's viable. Make sure to take your time to avoid making the wrong investment. You can even consider hiring an advisor to choose the right business location.