Mini Business Plan Template
A business plan is often a way to assure investors that your business is a good investment for their money. A business plan also puts all your thoughts, goals, ideas, and structure down on paper. If you are serious about your business and investment, a full informal business plan is a must.
But, what if you just need your ideas mapped out before getting serious about your business? what if you want to write a business plan just for yourself to get clarity about your business and vision?
This mini business plan template is sufficient to describe your business and it keeps you focused on your business goals without wasting your time on writing long stories about your business.
This quick and easy mini business plan template can help you get started with your first mini business plan.
It's easy and fun with Upmetrics.
This mini business plan template will help you formulate the key questions you should ask yourself if you want to be self-employed.
If you want to be a self-employed graphic designer, consultant, researcher, or copywriter you just need to find answers to a few business essentials, and those questions are covered in this template.
Remember, This mini-business plan can be as long as you want. If it's mini in 1-3 pages, awesome. If "mini" is 30 pages, then there's a problem.
Mini business plan outline
Mini business plan template contains the following sections:
Background Information
My line of business
I want to sell these products

Product or services
Solution & features

My customers are
I will find and get in contact with my customers this way
I am different from my competitors in these ways
The three biggest resources I give my business
The five questions I most urgently need an answer to
You just need to copy this template into your business plan and answer these questions to create your own business plan.
Use this template as your guideline and start editing it right away.
It's easy and fun with Upmetrics.
Customize your Business Plan
All businesses are different. So, don't hesitate to customize your business plan according to your requirements. Even though our sample business plans aim to help you create the perfect presentation for your clients and investors, it is finally up to you to decide how you're going to present your ideas in the best light.
Get started with upmetrics and use this business plan template to write your plan in half of the time.
Use This Template Now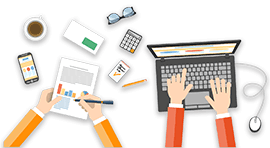 Business Plan Software
How you would you like to rate this template?
Thank you! We have received your rating.
Our upmetrics business plan software can help you to customize your business plan and provides you a step-by-step guide to write your business plan. You can save your plan online and update it any time, or download it as a PDF or DOC file. You can share business plan online with investors or any other important person with upmetrics easily.
DISCLAIMER: The business plans, templates, and articles contained on upmetrics.co are not to be considered as legal advice. All content is for informational purposes, and upmetrics makes no claim as to accuracy, legality or suitability. The site owner shall not be held liable for any errors, omissions or for damages of any kind.