As your business grows from a scrappy startup to a mature company, you will need more high-profile clients to achieve desired revenue. While in the past you might have made deals over the phone or in person, that won't be enough after a certain level.
Let's say you come across a client with a big budget who's looking for a solution you offer. How do you approach them? What should you say? How do you make sure to grab their attention?
Luckily, this is exactly what a business proposal is for. Let's see what it is, why you need it, its different types, and how you can write one yourself for your next big client.
What is a business proposal?
A business proposal is a formal document you send to a potential client in an attempt to win a project. Just like how you give an interview to get a job, you give a business proposal to get a project.
1. Solicited business proposal
A solicited business proposal is when a client requests the document from you directly. This means they are interested in knowing more about your services and are actively seeking to hire talents like you.
They can either make a verbal request to you over the call or a virtual one via media outlets specifying all requirements beforehand. A business proposal is solicited when the client is expecting to receive it.
2. Unsolicited business proposal
An unsolicited business proposal is like a cold email. You send it to a prospect without them explicitly requesting it, meaning that they are not expecting to receive your proposal.
Just like cold calls or emails, unsolicited business proposals can be annoying. So make sure to only send one in if you truly believe that your services can benefit the prospect.
A business proposal is not the same as a
business plan
. While a business plan markets and defines your entire company, a business proposal is intended to market your offerings.
What does a business proposal contain?
Like a business plan and many other formal documents, a business proposal has a standard outline.
These are the sections of a business proposal:
Title page
Table of contents
Executive summary
Problem statement
Proposed solution
Qualifications
Timeline
Pricing and billing
Terms and conditions
Acceptance of the agreement
How to write a business proposal
Writing a powerful business proposal helps you seal the deal. It inspires confidence in your client that you are the right pick for their project. It makes planning and budgeting easy and convenient for both parties involved. Follow these six steps to write a persuasive business proposal.
Step 1: Introduce the reader to the proposal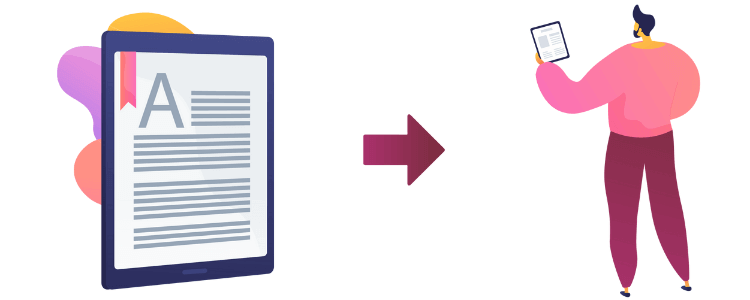 The first few things you add to your proposal are a title page, a table of contents, and an executive summary. These will introduce the reader to the document.
Title page

Typically, a business proposal title page contains your company name, logo, the client's name, and the date of submission of the proposal. The title page should look simple, clean, and visually appealing.

Table of contents

Although it is not a compulsion, adding a table of contents helps your client jump to sections quickly. It gives a quick overview of the entire document and conveys the priority of certain parts of your proposal.

Executive summary

In this section, you write a clear summary of your business proposal. It includes why you're sending the proposal, what you plan to solve, and how you intend to do it.
You also state the USPs of your products and point out how you're the best possible fit for their requirements.
If your business proposal is lengthy, adding a table of content is necessary to make navigation easier.
Step 2: Define the problem and provide a solution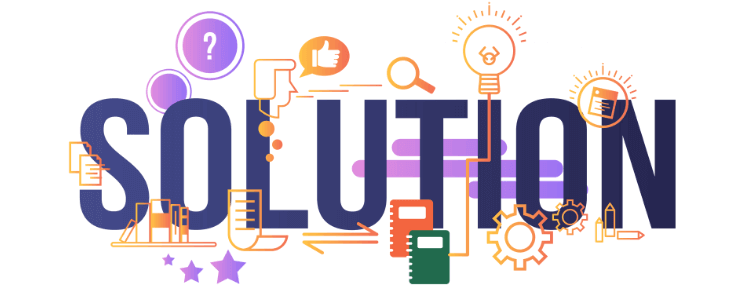 A strong problem statement requires extensive research and factual information to avoid any inaccuracies.
Problem statement

This section of your business proposal defines the problem your client is facing. To write an accurate problem statement, you need to have a clear idea of your client's pain points. Through this section, you: convey that you have a clear understanding of your prospect's needs and information about a problem the client might not know of build urgency and enthusiasm to know the solution

Proposed solution

In this section, you elaborate on the proposed solution. You can describe your product's USPs in detail and explain your plan of action. This is part of your proposal that your client values the most.  So make sure your solution is tailored to their needs and addresses everything you mentioned in the problem statement. Further, you specify the deliverables, quantity, delivery methods, and timeframe.
Step 3: Present proof of competence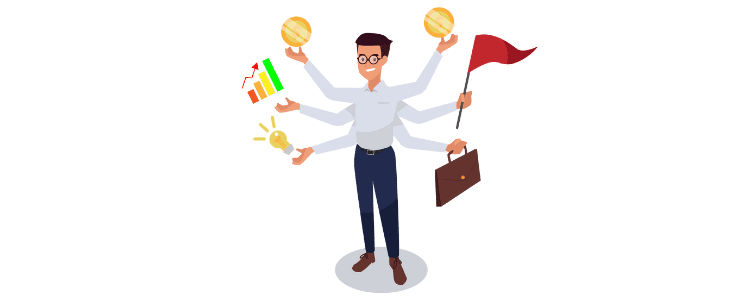 While reading your proposal, your client might wonder whether you're skilled in solving their problem. The qualifications section addresses this question by showing your prospect why you are the right fit for the job.
Displaying social proof will ensure your client that you will live up to your promises. To spark trust in your client, you can include your:
Experience in the industry
Achievements
Awards and accolades
Portfolio
Client testimonials
Video case studies
Accreditations
Team qualifications
Include statistical data in the qualifications section to show off the milestones you helped achieve for your last client.
Step 4: Define the timeline and pricing structure
Timeline

In this section, you explain and state how much time each step of the project needs. Although clients fancy quick solutions, you should not promise anything you can't provide.
So your timeline should be flexible and realistic to avoid misinterpretation and deviations later down the line.
If your proposal is solicited, it's best to discuss the timeline with your client beforehand to ensure that you and your prospect are on the same page.

Pricing structure

Pricing is another area where you need to tread carefully, as it can make or break the deal. Price your product too high, you lose your client, and price it too low, you wouldn't make a profit. Finding the sweet spot can be challenging, more so if it's an unsolicited business proposal.
However, you can create a pricing structure with multiple plans for the client to choose from. If that doesn't suit your business model, you should create a detailed estimate for the project. This will ensure that your client is informed about all the costs involved.
If you're pitching a long-term project or one that involves payment in stages, make sure you mention the payment schedule to avoid any confusion.
Step 5: State terms and conditions
Once you are done with the pricing and timeline for the project, you should now jot down all the terms and conditions of your business proposal.
Here, you write down all the legal conditions of your proposal including the deliverables, their quantity, and the scope of the services. If it is a solicited business proposal, you mention what you and your client have agreed on.
Typically, the terms and conditions section includes:
Purpose of the proposal
Scope of proposal
Agreed prices
Contingency terms in case of delay or failure of payments
Responsibilities of both parties
Protection of confidential information
Cancellation policy
After the terms and conditions section, include all your and your client's information and a space for signatures.
Make sure to involve a lawyer and your legal team while drafting the terms and conditions section. This will help bypass any legal implications later in the future.
Step 6: Revise and edit
Once you are done writing the business proposal, proofread and edit if necessary. It is best to sit down with relevant talents in your team while doing so. This helps identify any inconsistencies or inaccurate information before you send the proposal.
Win new projects with a strong business proposal
It's hard to survive as a startup and even harder to become an authority in your industry. And while there are many variables that affect your success, creating a business proposal is one of the best ways to secure new projects.
It's an exceptional tool that helps expand your client base, increase your revenue, sell products, and improve the overall growth of your business.