Sample Business Plan Template
The easiest way to simplify the work of writing a business plan is to start with a sample business plan template.
Our sample business plan template includes step by step guide on how and what you need to include in your winning business plan.
In this sample business plan template, we have included help and guidelines about the purpose of each section and how to complete that particular section.
Our business plan software and this template will save entrepreneurs critical time and make their business plan writing experience a lot easier.
A standard business plan consists of a single document consists of several segments including a description of the company, customer pain problem, your solution including product or services, market research, marketing strategy, competitor analysis, sales strategies, funding requirements, and financial data.
If you are looking for a business plan template for a particular industry, you can browse our sample business plans and find a business plan example specific to your industry.
Use this sample plan as your guideline and start editing it right away.
It's easy and fun with Upmetrics.
Sample Business Plan Template outline
This sample business plan template includes the following sections:
The Quick Pitch: Executive Summary & Elevator Pitch

Executive Summary

Business summary
Business aims
Financial summary
Units Sold v/s Revenue chart

Elevator Pitch

Your business name
Do you need a strapline?
Your elevator pitch

What are you going to sell?

Problem Analysis
Solution

Solution Description
Solution Features

Product and Services

What are you going to sell?
Describe the basic product/service you are going to sell.
Describe the different types of product/service you are going to sell.
If you are not going to sell all your products/services at the start of your business, explain why not and when you will start selling them.

All about you and your team

Owner's Background

Why do you want to run your own business?
Previous work experience
Qualifications and education
Training
Hobbies and interests

Team Members

Who are your customers?

The Market

Explain whether your customers are businesses or individuals.
Describe your typical customer
Describe where your typical customers are based
Explain what prompts your customers to buy your product/service
Describe factors that help your customers choose which business to buy from
Explain whether you have sold any products/ services already
Explain how many customers you have waiting to buy from you

Do you know what it's like out there?

Market Research

Desk research uses information from the internet and books.
Field research involves asking potential customers their opinion of your business.
Test trading lets you practice running your business.
Market Size

How will you contact your customers?

Marketing Strategy

Word of mouth
Advertising
Business literature – leaflets and business cards
Direct marketing
Social media
Tradeshow and exhibitions
Website

Who are your competitors and how do you compare?

Competitor Analysis

Table of competitors
SWOT analysis
Unique Selling Point (USP)
Competitive Advantages

How will customers get the goods and you get paid?

Operations And Logistics

Production
Delivery to customers
Payment
Suppliers
Premises
Equipment
Transport
Legal requirements
Insurance
Management and staff

How much will it cost?
How much money will you make?

Sales and Cost Forecast

Sales calculations
Costs calculations
Assumptions

Personal Survival Budget
Cashflow Forecast
Costs Table

What if it doesn't work?

Backup Plan

Think about what changes you may be able to make to your business in the short term that would help you to make cost savings or earn more money.
Consider what changes you may be able to make long term.
If you do decide to close your business, consider what skills and experience you have now – and as a result of doing the Enterprise program – that would help you to take your next step.
Think about what you have learned as a result of running your own business.
After getting started with upmetrics, you can copy this sample business plan template into your business plan and modify the required information and download your sample business plan pdf and doc file. It's the fastest and easiest way to start writing your business plan.
Customize your Business Plan
All businesses are different. So, don't hesitate to customize your business plan according to your requirements. Even though our sample business plans aim to help you create the perfect presentation for your clients and investors, it is finally up to you to decide how you're going to present your ideas in the best light.
Get started with upmetrics and use this business plan template to write your plan in half of the time.
Use This Template Now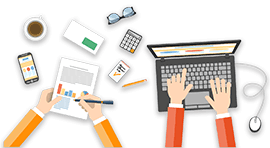 Business Plan Software
How you would you like to rate this template?
Thank you! We have received your rating.
Our upmetrics business plan software can help you to customize your business plan and provides you a step-by-step guide to write your business plan. You can save your plan online and update it any time, or download it as a PDF or DOC file. You can share business plan online with investors or any other important person with upmetrics easily.
DISCLAIMER: The business plans, templates, and articles contained on upmetrics.co are not to be considered as legal advice. All content is for informational purposes, and upmetrics makes no claim as to accuracy, legality or suitability. The site owner shall not be held liable for any errors, omissions or for damages of any kind.