Minimalism has become the way of life these days, people are going small with the space they use, moving into mobile homes to travel around, and so on.
But at the same time, it is also true that they can't simply get rid of all the stuff they have. So, they decide to store it.
Here's where self-storage comes into the picture. They store people's stuff and keep it safe by charging some amount of rent for it.
If you are planning to start a new self-storage or warehouse business, the first thing you will need is a business plan. Use our sample self storage business plan to start writing your business plan in no time.
Before you start writing your business plan for your new self-storage business, spend as much time as you can reading through some examples of real estate or warehouse-related business plans.
Industry Overview
The global self-storage market stood at an astonishing value of 48.02 billion dollars in 2020 and continues to grow at a rapid pace.
The major reason behind the growth of this market is the increasing number of people opting for work from home and putting their office furniture in storage to avoid rent.
People also put their RVs, important stuff if they are moving into smaller spaces, and so on in storage to manage space and keep their things safe.
Say goodbye to boring templates
Build your business plan faster and easier with AI
Plans starting from $7/month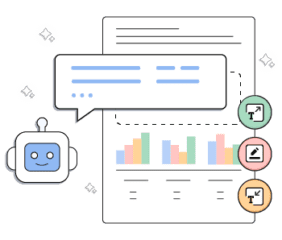 Things to Consider Before Writing a Self-Storage Business Plan
Your work doesn't end at acquiring customers but begins there. You must give constant evidence of reliability and quality service to retain and get customers.
Hence, having a maintenance routine chalked up before you begin is essential.
Have security and safety checks often to ensure protect your customer's property.
Chalking Out Your Business Plan
Owning storage does not require a lot of skills and is profitable at the same time.
But the only thing that differentiates a successful storage business from an unsuccessful one is a storage business plan.
Reading sample business plans will give you a good idea of what you're aiming for. Also, it will show you the different sections that different entrepreneurs include and the language they use to write about themselves and their business plans.
We have created this sample self-storage business plan for you to get a good idea about what a business plan should look like and what details you will need to include in your stunning business plan.
Self Storage Business Plan Outline
This is the standard self-storage business plan outline which will cover all important sections that you should include in your business plan.
Executive Summary

Keys to Success
Mission Statement
Vision Statement
Financial Summary

Company Summary

Business Structure
Startup Summary

Products and Services
Market Analysis

Market Trends
Target Market
Marketing Segmentation

SWOT Analysis
Strategy & Implementations

Sales Strategy
Advertising Strategy
Pricing Strategy

Financial Plan

Important Assumptions
Brake-even Analysis
Projected Profit and Loss

Profit Yearly
Gross Margin Yearly

Projected Cash Flow
Projected Balance Sheet
Business Ratios
After starting with Upmetrics, you can copy this sample business plan into your business plan, modify the required information, and download your self-storage business plan pdf or doc file.
It's the fastest and easiest way to start writing your business plan.
The Quickest Way to turn a Business Idea into a Business Plan
Fill-in-the-blanks and automatic financials make it easy.
Get Started Now!

Download a sample self-storage business plan
Need help writing your business plan from scratch? Here you go; download our free self-storage business plan pdf to start.
It's a modern business plan template specifically designed for your self-storage business. Use the example business plan as a guide for writing your own.