The construction industry is a big part of the United States' growth, shaping cities and infrastructure. It's been strong this year with a market worth $1.8 trillion and a contribution of 4% to the country's economy.
Despite COVID-19-caused problems, construction spending hit over 1.4 trillion in the USA. Let us look closer at the industry globally too, and understand what is going on.
Even if you are a construction company or someone interested in the construction industry, the construction industry statistics will help you know the future trends and expected growth rate. Thus, let's get started without further ado.
Key Takeaways
The construction industry of the USA is worth $1.8 trillion, while the global construction industry is valued at $8.9 trillion in 2023.
Labor shortages and material cost increases are affecting the global industry with 74.2% of markets facing difficulty in finding skilled workers.
The global residential construction market is expected to grow to $8.3 trillion by 2032, with a 4.8% annual growth rate.
The construction industry is responsible for 40% of global CO2 emissions, but green buildings can reduce costs and environmental impact.
Technology adoption in construction is increasing, with investments in digital tech, drones, and AR/VR.
The construction robot market is projected to reach $3.81 billion by 2032, with a 14.80% CAGR.
The future of construction includes AI, robotics, 3D printing, and self-healing concrete, with a focus on cost savings and sustainability.
Construction Industry Overview
| Title | Values |
| --- | --- |
| Predicted construction industry's size in the USA | $1.8 trillion |
| Construction industry's size globally 2023 | $12.74 trillion |
| The global construction industry's revenue | $15,461.84 billion |
| Number of construction companies as of 2020 | 738,281 |
| Average age of construction worker | 42 years |
| Number of US construction workers | 7.56 million |
| Global average fatality rate in the industry | 2.61 |
| Top causes of death in the construction industry | Falls, injuries, crane collapses, fire, etc |
Global Construction Industry Statistics
Globalization helps a lot in bringing new technologies and building relationships worldwide. Many countries make it favorable for large companies to develop their construction companies in those countries. Some of the global construction industry statistics are:
Top most expensive cities worldwide for construction
From towering skyscrapers to complex infrastructure, these cities showcase costliest construction projects. Explore the costliest cities in the world:
Geneva
London
New York City
San Fransico
Munich
Zurich
Copenhagen
Hong Kong
Boston
Philadelphia
Current State of the United States Construction Industry
Ever wondered how many buildings and roads are being built in the United States? We have some simple and easy-to-understand statistics about the current state of the U.S. construction industry.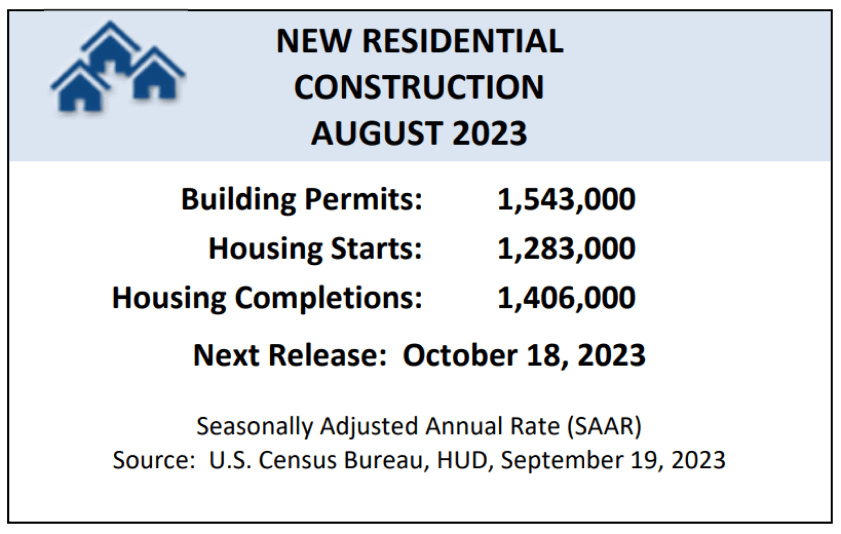 US Construction Industry Employment Statistics
Given the significance of construction firms, it should be no surprise that many Americans work in the industry. Consider these amazing statistics for more fascinating information on employment in the construction industry: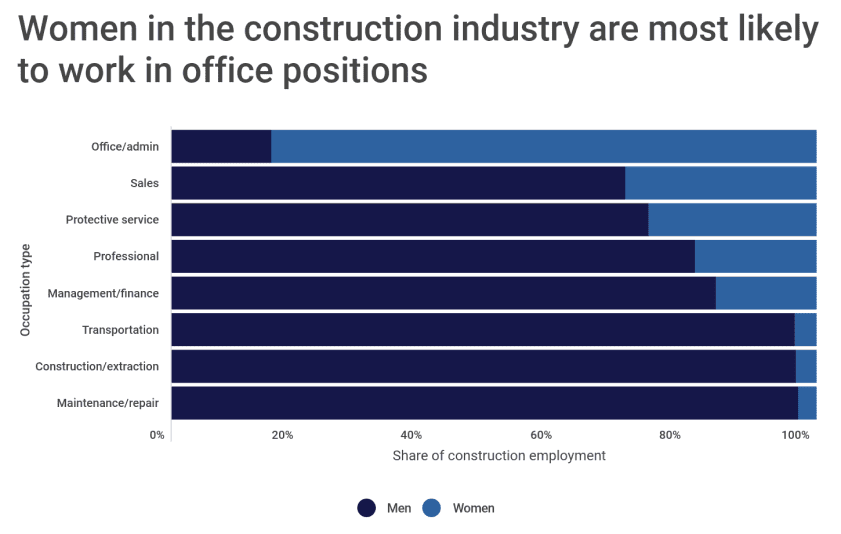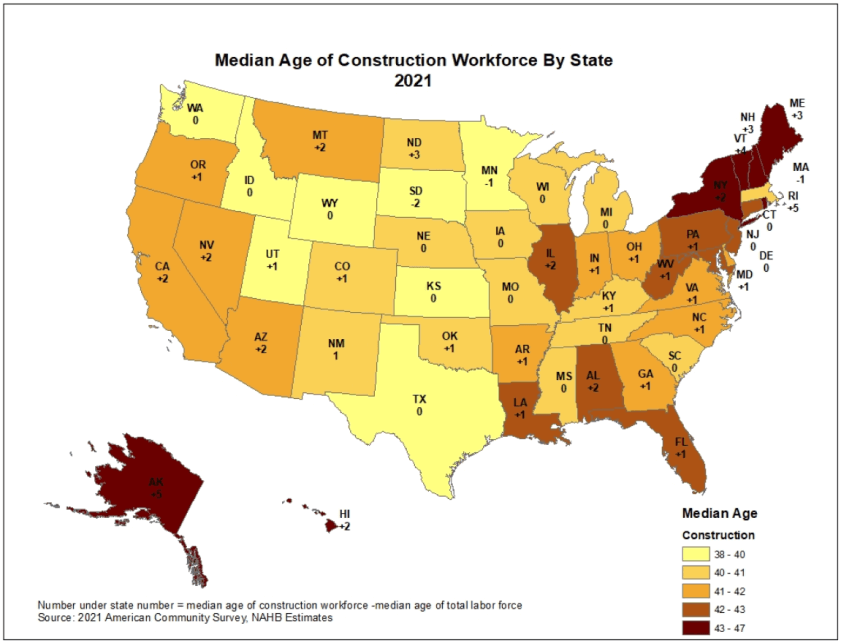 Construction Employee Average Wages
Construction workers' average annual average wage in 2021 was $44,130. Some of the other salaries for different construction employees are: (source)
Average salaries of construction workers
Construction managers
$108,210
Cost estimators
$73,740
Structural iron & steel pipe workers
$61,270
Carpenters
$55,190
Construction workers
$44,130
Highest Paying States for Construction Workers
Illinois, New Jersey, New York, Massachusetts, and Hawaii are the states that pay the highest salaries to construction laborers. (source)
Highest paying states
Illinois, IL
$61,930
New Jersey, NJ
$60,880
New York, NY
$60,410
Massachusetts, MA
$59,290
Hawaii, HI
$59,210
Construction Industry Environment Statistics
While the construction industry has often faced criticism for its environmentally unfriendly practices, a growing number of contractors are now leading the charge to minimize their ecological footprint. In this context, let's delve into some enlightening construction industry statistics regarding green building construction projects and their benefits.
Construction Technology Statistics
Construction sites in 2023 may resemble those from 1923, with old-fashioned practices like manual bricklaying, paper blueprints, and scaffold towers. Despite being a huge $12 trillion industry, architecture, engineering, and construction (AEC) have been slow to embrace technological advances.
Construction Industry Future Predictions
As people are starting to accept technology in the construction industry, the future of the industry seems bright. AI and robotics are going to enter the industry ultimately helping in labor shortages. Some other future predictions are:
Data is the new gold, as data and advanced analytics are becoming essential for future success in the construction industry. They shift business decisions from reacting to predicting, allowing construction firms to stay ahead of the competition. (source)
Top US States with the Most Construction Spending
States with the most construction spending in 2022
Texas
$52 Billion
California
$31 Billion
Arizona
$30 Billion
Florida
$29 Billion
New York
$28 Billion
Vermont
$433 Billion
West Virginia
$533 Billion
Alaska
$544 Billion
Rhode Island
$630 Billion
Wyoming
$710 Billion
Source: census.gov
Building Material costs
Due to a global supply chain squeeze and pre-recession inflation, material costs surged at different points in time. Although some have decreased from their highest points, overall prices have generally risen from January 2022 to current times by 10%, except for lumber prices.
| Material | Percentage increase in 2023 |
| --- | --- |
| Wood | 16% |
| Steel | 22% |
| Concrete & Masonry | 15% |
| Electrical conduit | 12% |
| Insulation | 11% |
Source: ConstructionDive
Construction Disputes
In North America, the typical duration of construction disputes lasted about 16.7 months in 2021, with an average dispute value of $30.1 million.
During the same year, the most frequently used method for resolving construction disputes was contract and specification reviews.
The primary cause of construction disputes in 2021 was attributed to "poorly drafted or incomplete and unsubstantiated claims.
Top 5 Construction Companies of USA in 2023
| Company | Major projects | Market cap (in USD billion) |
| --- | --- | --- |
| Bechtel | Hoover Dam, Golden Gate Bridge, Panama Canal | 26 |
| Fluor Corporation | Three Gorges Dam, Deepwater Horizon Oil Spill, Burj Khalifa | 22 |
| Kiewit Corporation | Trans-Alaska Pipeline, Hoover Dam, Panama Canal | 19.3 |
| Clark Construction | SoFi Stadium, T-Mobile Arena, Lincoln Financial Field | 13.7 |
| AECOM | Burj Khalifa, One World Trade Center, The Shard | 12.8 |
Source: blackridgeresearch.com
Related Construction Resources
Conclusion
To sum it up, the future of the construction industry is bright. Green buildings, 3D printed buildings, automation, and other cool technology will be the new norm in the near future.
Not everything is glittery though, rise in material costs, difficulty in getting skilled workers, and other such problems are also going to stay. So, whether you are a builder or an enthusiast of the construction industry, start adapting to the changing scenarios sooner.
As we finish looking at these statistics, one thing is clear: being flexible and knowing what's going on is key to success in construction. So, let's keep watching the construction statistics, picking up new ideas, and making the construction world even better. It's a journey worth taking.