How Important Is the Trucking Industry
We wouldn't be exaggerating if we say that America's trucking industry is the backbone of the U.S. economy. Be it the grocery stores, medical shops, fashion showrooms, fueling stations, and go on. List out and notice how each and every transporting goods around us make our lives sustainable.
There would be no bread in the grocery stores, clothes in the shops, or gas in service stations, had the heavy-duty and refrigerated trucks not been moving on the roads day and night.
And the past two years have made the transportation sector even more crucial than it already was. Yes! COVID is still relevant. Export/import of products across the world via online shopping and doorstep delivery has become a new normal in everybody's daily lives.
No wonder the pandemic boosted the e-commerce scenario way ahead of its due time and consequently boomed the freight industry in the US.
In fact, trucks moved more than 10 billion tons of freight in 2020 which accounts for 72.5% of domestic tonnage that year.
Now that we have emphasized enough the importance of the freight industry, it becomes even more important to know what is coming next in the industry. Be it a positive shift or a deepening of the issues, if the industry concerns you at any point, you can't miss them.
Thus, let's discuss the latest trends and previous forecasts in the trucking industry that are most relatable in this last quarter of the year 2022.
8 Hot Shot Trucking Industry Trends That You Can't Miss in 2022
Fuel Prices Finally Dropping, But…
Fuel cost in the US is moving downwards but analysts are also warning against the potential reverse in the prices of the fuel.
Anyhow, consumers and businesses are sighing with relief for the first time after the fuel price skyrocketed in June this year. Fuel price was noted at $3.79 per gallon nationally in contrast to the peak of $5.02 per gallon in June.
I'm hopeful we can get to $3.49 between Halloween and Thanksgiving said DeHaan, head of petroleum analysis at GasBuddy. Source: CNBC
Immigration Might Relieve the Truck-driver Crisis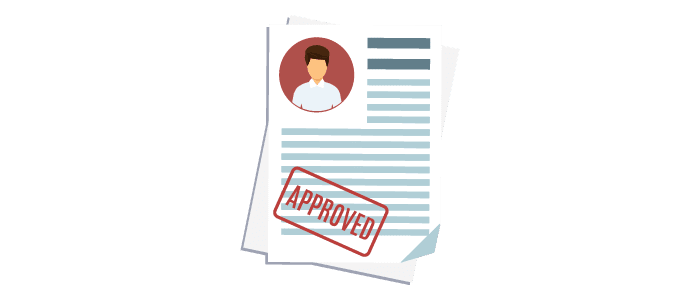 The US trucker shortage is a major crisis in the entire supply chain in the nation. Although shippers are taking action to maximize the drivers' retention, the situation doesn't seem to be getting any better.
The American Trucking Association had estimated that there's a requirement for 80,000 more truck drivers to make up for 2022 and this gap is likely to increase up to 160,000 by 2030.
There are multiple reasons behind this trucker shortage crisis:
Retiring workforce. Most of the truck drivers today are 45-55-year-old men.
Lack of newcomer truck drivers. There is a massive drop in the number of people applying for truck driving jobs.
Poor work-life balance. Truckers often work for 70-80 hours a week. And on-the-road (OTR) truckers face a lot of issues including sleep deprivation,
Unsatisfactory salary compensation, relying on less nutritious, on-the-go food, really long detentions, and less time with family.
The above factors eventually sum up poor physical and mental health. This is why truck driving is the least favorite career option in the US right now.
Foreign immigration is a silver lining for the trucking industry.
Canada's truck-driver shortage is no different but it is trying to fill this gap with the help of foreign skilled truck drivers. Canada Immigration Minister Sean Fraser is reportedly expected to open up Express Entry programs to reduce the acute labor shortage in the industry.
Canadian Trucking Alliance is expecting to make the industry eligible for participation in the program before the end of 2022.
It would be interesting to follow this program and see how it works out. Other shipping companies can take inspiration and run similar programs to recoup the current and potential losses.
America already has a couple of immigration programs that help people from other countries to work in the US. But to make the truck drivers aware of the vacancies and attract them from all around the world, it needs to come up with some trucker-specific programs just like Canada is doing lately.
The Industry Is Taking Better Care of Truck Drivers
As we discussed in the last section, the shortage of truck drivers is a serious pain for the trucking industry these days. Hence, it becomes super essential for the companies to provide better facilities to their drivers if they want to win their loyalty and improve retention.
And the industry is already taking important actions to better understand the issues that truck drivers are facing lately. People are even conducting surveys and urging more and more truck drivers to come forward and talk about their prime issues.
I encourage my fellow drivers to take a few minutes and complete the Top Industry Issues Survey.  Whether your top issue is truck parking, driver compensation, detention, traffic congestion, or something else, it only takes a few minutes to make your voice heard and for us collectively to let the industry know what drivers are most concerned about – Steve Fields
The Railroad Strike Is Looming
The trucking industry, already hanging by a thread, can enter into a more alarming situation in the upcoming months. The American Trucking Association (ATA) has warned lawmakers that potential railroad workers' strike could tear down the US trucking industry and supply chain even more.
Over 90,000 railroad workers are preparing to go on a strike on the 16th of September if they do not receive the new labor contracts. This could result in extra baggage for the trucking industry as they might have to pick up the load of the railroad industry as well.
Online Load Booking Is on the Rise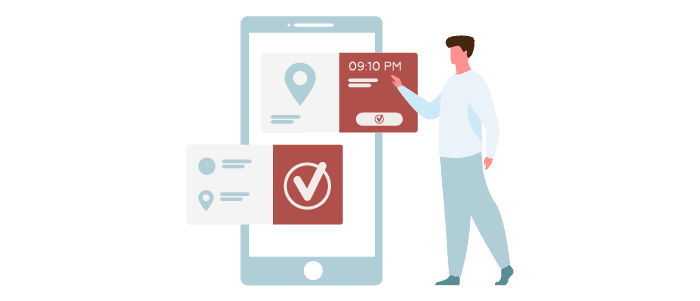 A survey from Trucker Tools suggests that 76% of operators and carriers have booked at least one load online, within 60 days before the survey was conducted. Also, 64% of survey participants predicted that five years down the line most loads will be done online via an app or online.
Now, as the tech revolution is already disrupting every industry, in-app/digital load booking is something trucking companies are likely to implement in their businesses in the upcoming future. Such platforms help both shippers and truckers save a lot of time and make the process smoother and more productive.
What's more in trucking tech?

Apart from the in-app/online load booking, it's exciting that several other innovations are knocking on the door of the shipping industry. For example,

Online freight shipping marketplaces where shippers and truckers find each other.
Autonomous tracking is yet another idea that enables vehicles to evaluate road conditions, stay informed of the access routes, etc.
Rising Concerns over Sustainability and Carbon Footprint
The sustainability concerns are more than a buzz now. Every industry is now realizing its responsibilities toward the planet and thus trying to reduce pollution and carbon emissions as much as possible.
Some of the major sustainability trends in the freight industry are:
More eyes on electric trucks. Some transportation companies are trying to pivot from diesel trucks to electric trucks in 2022.
It's no secret that electric vehicles are much costlier than diesel ones. But the positive news is that battery costs for e-trucks are expected to reduce by one-third by 2030.
Apart from electric vehicles, several startups are working toward helping the transportation industry reduce its carbon footprint. For example, container and truck loading software helps companies stack and arrange the loads systematically to pack more goods in less volume.
More Tech Solutions in Warehouse & Trucking Management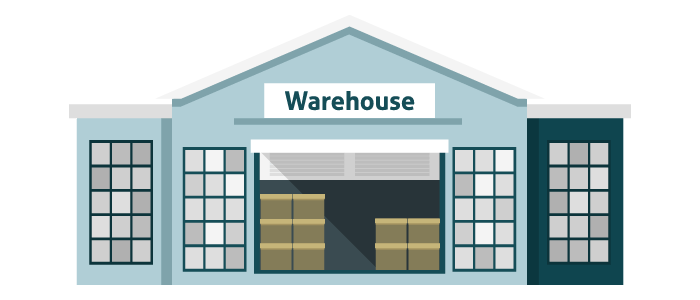 Just like we discussed truck loading software, there are a number of other intelligent warehousing digital tools that can fetch a massive change to the logistics economy by making it more organized.
And 2022 is already seeing this change as companies are increasingly adopting this software to manage warehouses and to make their entire supply-chain frictionless and super-efficient.
Here's how modern trucking software tools help the core trucking business:
Reduces transportation costs

Truckload building software pictures every box in a load and makes a stack arrangement with the help of AI. These arrangements are made in such a way as to fill the gaps between two boxes and fill up a truck to its maximum capacity.

This eventually reduces the transportation costs a company has to bear as more goods would be transported in less time.

Reduces carbon footprint

Such truckload managing software also helps companies reach their sustainability goals as they reduce the number of to's and fro's of trucks from one point to another.

As the trucks would move less, the carbon footprints would automatically suppress.

Increases overall productivity, and reduces truckers' detention

Instead of multiple and erroneous arrangements and derangements made by humans, shippers can take help from AI easily.

The software would provide the shippers with truckload arrangements in seconds and it could save a huge amount of time. This would increase productivity overall, eventually reducing the detention of truck drivers.

Helps become self-sufficient even with fewer resources

Apart from the software tools, the trucking industry is constantly experimenting with different models and methods to whip out the hurdles from the path.

For instance, truck platooning is expected to bring new advancements in the transportation sector. Truck platooning is usually defined as a caravan created by inter-linking multiple trucks end-to-end with the help of connectivity technology and automated driving assisting system.

Truck platooning can make transportation more automated and less dependent on truck drivers. It also makes the process more efficient, ensures more road safety, and reduces fuel emissions. This technology is mostly in its experimentation but has already a huge demand in the market.
Apart from all the good things in platooning trucking, there are multiple downsides too. High costs, privacy threats, and lack of good road infrastructure are some of them.
Local or Regional Hauls Getting Popular
A report presented by the American Transportation Research Institute revealed that 69 percent of the haul made by transporters in 2020 was under 500 miles. The report also suggests that 1,000 miles hauls have dropped over the last five years.
There could be multiple reasons behind the increasing popularity of regional hauls:
E-commerce boom
Increased demand for immediate delivery
The comfort and demand for door-to-door transport
Choosing electric vehicles is feasible in short hauls
Vehicle automation, etc
This is an important finding as it could result in lesser truck drivers agreeing to long routes and overnight journeys. Truck drivers are more likely to prefer local transportation route jobs because it would give them a better lifestyle than long OTR (one-the-road) trucking.
But this shift can also be considered an opportunity to create a better work-life balance for truckers in the country. The lawmakers and trucking industry would need to improve the coordination and plan a nexus among different regional hauls and warehouses to leverage the local haul popularity.
A well-planned regional haul system can also help the industry with its low trucker retention as the drivers can maintain a quality work-life balance.
Trucking Industry Coming down from the Pandemic Boom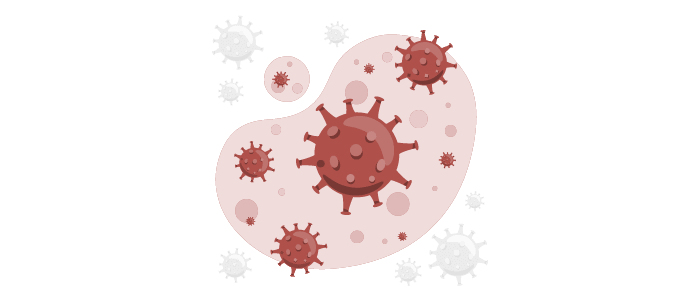 The US is facing an economic slowdown, and experts say it could face a recession by the end of the year. High inflation is likely to slow down the demand from the consumers' end. This could affect the trucking industry negatively.
In a conversation with Marketplace.org, Lewie Pugh, the executive vice president at the Owner-Operator Independent Driver Association and also a former truck driver reveals hints toward a slowdown in the trucking industry from its pandemic boom.
With inflation starting to rise and the economy slowing some, the worm is turning now with the price of fuel and stuff – Lewie Pugh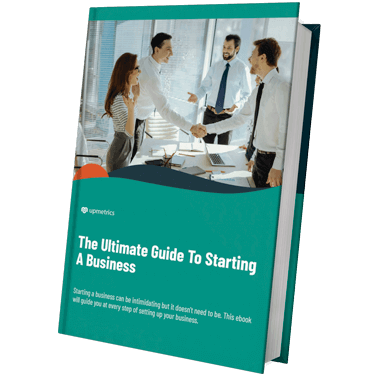 Conclusion
The trucking industry has been struggling with so many hurdles on its road lately. But the tech industry, lawmakers, and industry experts are already experimenting with innovative ideas and programs to bring it back on track.
The last quarter of the year 2022 is going to be a tumultuous ride for the industry. But those who take precautionary measures and urgent decisions at the right time could save their business from extreme adversities and huge losses.
We hope this blog post could help you make better business decisions and thrive in the market. Until next time, bye!
Have your base (business plan) strong to make your trucking business profitable. If you want an insightful business plan, then do visit Upmetrics or download our sample hot shot trucking business plan.
We hope this blog post could help you make better business decisions and thrive in the market. Until next time, bye!