Digital Marketing is the new kid on the block that arouses the interest of all looking to expand their businesses online. While many businesses are leveraging the merit of digital marketing, your own digital marketing agency could be a business on its own.
Alongside various other elements, content is a vital part of digital marketing. There are very few agencies that offer everything from head to toe. Most agencies rely on offering some niche features and services to deal with a particular aspect of digital marketing. If you're thinking about how to start a digital marketing agency, the sky is the limit!
Must-haves for a Digital Marketing Business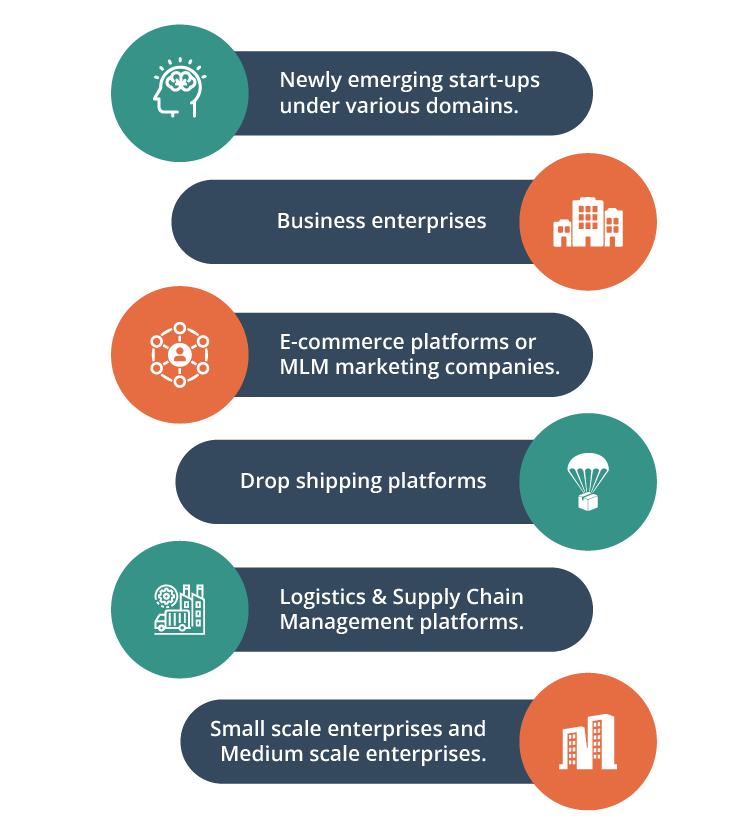 Here are some aspects you can start with for identifying the foundation of your digital marketing business:
1. Identify your offerings
Before starting a Digital Marketing Agency, you need to check the existing Digital Marketing Agencies and their offerings. People will approach your Digital Marketing Agency only if your offerings are distinct and fulfill the market's needs.
Given that digital marketing is more significant now than ever, think of how well you meet the market needs. To find the answer to this question, you need to research a bit with respect to your target audience and collect relevant data. This data will help to identify your services and accordingly offer them to a niche audience.
Finalize your offerings depending on four aspects:
Identify: Use keyword research tools to find your target clientele. You can also narrow it down to a specific industry and cater to digital marketing services for them.
Team Management: Share the collected information with your team to brainstorm innovative solutions for your target audience.
Develop: Develop a structure of offerings and peripheral solutions that can be practically beneficial for the client to get from a single place.
Feedback: You don't need to have all your services fixed from the get-go. Utilize valuable client feedback to expand or supplement your offerings.
2. Define your Digital Marketing Services
In the beginning, try to keep the cost as low as possible, depending upon the quality and scale of your work. Pitch as many skills as you can into the list of your offerings and services. Some digital marketing agencies pitch in multiple benefits. These numerous services are only possible to add if you have a strong team that can deliver these.
Businesses and brands are constantly looking to enhance their online presence with different kinds of digital marketing techniques. Try to build a team with at least a few members who are experienced in contrasting areas.
If you don't know what to include from the start, here are some primary services you can consider:
Web Designing and Graphics Designing.
Social Media Marketing services like running an ad campaign with a focus on paid promotional strategies.
Content Marketing services include blogs, newsletters, sales content, pitch content for sales, and marketing.
PPC services include Google Ads, Facebook Ads, Bing Ads, and Instagram Ads.
Email Marketing Services and communication-based digital marketing.
SEO and SMM services.
3.  Begin Promoting your Strategies
To grow your brand awareness and productivity, you can begin creating promotional strategies. This will increase the demand for your digital marketing services. The idea is to generate more leads by making audiences aware of what your brand brings to the table. Some inbound promotional marketing strategies include:
Content Marketing: The most recommended promotional strategy is effective Content Marketing. You can create engaging content, articles, and videos, post them on your social media channels, and upload them to the website. This establishes credibility and a trust factor for "you know what you're talking about."
Email Marketing:  Several tools are available for Email Marketing such as Mailerlite, Mailchimp, and other alternatives. You can create a cold email template, collect email IDs, and send automated newsletters to keep in touch with hot leads.
Social Media Marketing: Social Media Marketing uses the 4 P's – place, price, product, and promotion. You can post on social media platforms like Facebook and Instagram as millions of people stay active on social media. A majority of leads and customer relationships are formed with basic social media interactions.
4. Define your Business Plan
Your Digital Marketing Business plan will also be instrumental in getting started with setting up different aspects after the deciding stage. A robust business plan will have all essential aspects from market analysis, narrowing down to your exact offerings, profit estimations, how you're going to acquire clientele, and much more.
What to include and what not to include can vary greatly depending on the kind of services you want to focus on. Refer to this Digital Marketing Agency Business Plan Template to get your ideas sorted, especially when you're starting from a blank slate.
5. Shortlist your Target Profile
This might come at a later stage when you're more familiar with where your business is likely to be successful. Who are you going to serve? An easy mistake is to say – everyone who wants our services!
As good as your services might be, there are hundreds of digital marketing agencies and independent practitioners who offer services to clients across industries. Your expertise in industry-specific marketing is more likely to get you business than an identity as a generic marketing agency.
Check these suggestions to get an idea about your target audience:
Newly emerging startups under various domains.
Business enterprises
E-commerce platforms or MLM marketing companies.
Dropshipping platforms
Logistics & Supply Chain Management platforms.
Small-scale enterprises and Medium scale enterprises.
For instance, a digital marketing agency focussing on the medical industry and related businesses will have more credibility amongst medical professionals. Create a magnetic bond with your clients by providing a free trial of your services or a demo of some sort. These strategies convert temporary clients into permanent ones.
6. Check Your Competitors
Keeping a tab on what your competition is doing is essential. Here are some things you can do for a self-sufficient analysis:
Identify your competitor's services: There are three primary types of competition that you might encounter. The first is the direct competition that is targeting the same clients under the same geographic area. The second is indirect competition which means targeting different clients under the same geographic area. The third is substitute competition which means targeting various services to the same clients under the same geographic area. Identify these and the service they are offering.
Collect Information about Your Competitors: To make your services distinct from your competitors, the trick is to accept your competitor's disadvantages as your advantage. To apply this trick, evaluate their services, what features they offer, and how you can offer something different. Check on different factors of your competitors like pricing, branding, strength, and pain points. Once you are aware of your competition, it will be easier for you to set yourself apart.
7. SWOT Analysis
The best way to run a successful Digital Marketing Agency is to analyze the internal and external variables that define your agency as a robust and functional one. For this, a SWOT Analysis is best recommended. You can divide your assessment into four categories within SWOT Analysis: Strengths, Weaknesses, Opportunities, and Threats.
What are your Strengths?

The uniqueness of your content and quality.
Precise sales channel
Flawless services

What are your Weaknesses?

SEO presence
Your bonding with industry influencers
Maintaining your agency's reputation

Accept new opportunities

Add new technologies
Implement different distribution channel
Identify competitors' weaknesses and implement them to advantage your agency

Possible Threats

Paid Advertising Cost
Change in Market Regulations
Fulfilling Client Expectations
8. Build your Team
Building a team with skilled professionals might be challenging. To run any business successfully, teamwork is required. It is fair to say that starting a digital marketing agency involves qualified professionals at every stage. Establish a core team that has practical digital marketing skills.
Core Team Required for Digital Marketing Agency:
Digital Marketing Executive
Content Writer
Graphic Designer
Social Media Manager
Accountant
Other Experts
Summing Up
Thus, starting a digital marketing agency is a wide-ranging project, and identifying your primary niche at some point is essential. Especially for a brand-new business, a niche-based venture is likely to be more successful than trying to deliver too much.
You can keep expanding your business avenues progressively and venture into new niches to be a complete digital marketing firm. At Upmetrics, you can browse through several business plan templates to figure out a prospective plan to set up a digital marketing agency from scratch.