Fast Facts
Startup costs: $12,479-$39,800
Industry trend: Growing
Difficulty: Moderate
Profitability: 10-20%
Time to build: 3 to 6 months
Commitment: part-time/ full-time
E-commerce is a thriving marketplace that accounts for nearly 19.5% of total global sales. This trillion-dollar industry is expected to grow by 53% by 2027 presenting a perfect opportunity for new businesses to get started.
Keep in mind that ecommerce is a competitive marketplace. A lot of planning, execution, and resources will go into building a viable profitable business. So if you are in for a quick overnight success, please stop and give yourself a reality check.
Right from helping you pick a relevant niche to guiding you with an online store setup and ultimately helping you with the business launch- this guide has covered brief detailed steps for starting an e-commerce business.
All set to get started? Let's dive right in.
How much money do you need to start an Ecommerce business?
The cost of starting an e-commerce business can span between $12,479-$39,800. However, it is possible to start an eCommerce business with as little as $500 as well. A variety of factors such as inventory costs, website building, business licenses, and others influence these costs greatly.
Pros and Cons of Starting an E-commerce Business
Before kickstarting your business idea, have a look at the pros and cons of running an ecommerce business.
Pros
Extensive marketplace: Capture the global market without geographical limits.
Scalable: Start small and scale big as the business grows.
Lower Operational Costs: Less overhead expenses but huge marketing expenses.
Cons
Intense competition: Difficult to stand apart from the competition.
Technical challenges: you may face challenges like technical failures, maintenance, and cybersecurity.
Shipping complexities: Extremely complex to manage shipping and logistics.
Now that you have assessed the advantages and disadvantages of starting a business, let's start our business guide.
How to Start an Ecommerce Business: A Complete Guide
Let's delve deeper into the contents of starting an ecommerce business with this decoded step-by-step guide.
1. Understanding the E-commerce Industry and Market
The trillion-dollar e-commerce industry is growing at a phenomenal rate. Before you make a plunge into this rewarding industry, here are a few stats you must know about:
How much do Ecommerce owners make in a year?
According to Glassdoor, the average revenue of an e-commerce owner is $111,000 annually. However, a well-built online business can generate a revenue of more than $147,000 right from the first year.
The need for a superior shopping experience: 93% of online shoppers demand a superior shopping experience from an e-commerce website.
Online payment stats: According to Statista, 49% of online consumers used digital wallets to make online payments in 2022. Credit card payments took the second place followed by debit card and A2A methods.
2. Select your e-commerce niche
Finding the right products and services would be the first step in building a successful e-commerce business.
And, no you don't need hundreds or thousands of products to build a sustainable store. Just a few star products that will drive your business from ground to profitability.
Now, if you are struggling to get product ideas for the ecommerce venture, here are a few questions you can try answering:
Where does your interest lie? Everything from pins to machinery can be sold online. It's important to know what interests you.
What are the trending products/ideas in your desired market? I.e. sustainable fashion, science-backed skincare, etc.
Is your market currently underserved or is there a gap in that particular segment?
Is there a demand for your product or service?
Is the market size huge enough to capitalize?
This research will give you a hunch in understanding what the market needs. But this is just the beginning. You need to narrow down your product ideas into a niche market.
Having a niche- a micro niche will help you enter this competitive market and capture your target audience much more easily. Keep in mind that the competition gets less severe when your niche is extremely specific.
Before you finalize your niche market, ensure that the market is large but not intensely competitive. Besides, the chosen market should be profitable for you to leverage.
So how do you select a profitable niche? Say, for instance, the cosmetic and beauty industry interests you.
Let's understand the process of selecting your micro niche by continuing this example:
Begin by targeting a specific niche in the beauty and cosmetic industry. Let's say skincare products.
Now, narrow down the search by choosing either natural skincare formulations, science-backed skincare formulations, or generic skincare.
Let's say science-backed skincare seems like a promising market and you wish to develop an ecommerce store around that. Can you whittle it down more?
Absolutely. There are multiple skincare products for different skincare concerns in this saturated market space. You can address specific concerns, i.e. dullness and pigmentation. This will give you a list of specific formulations to leverage. Let's say Vitamin C.
Now, you can narrow it down further by introducing multiple affordable vitamin C solutions, i.e. cleansers, moisturizers, serums, sunscreen, and night creams for dry, normal, combination, and oily skin.
Want to be more specific? Create a star product, i.e. instant glow vitamin C serum for mature skin.
See the possibilities are endless for you to narrow down as much as you want. But the idea is to have a market that can be scaled and captured quite easily. As the brand builds and the orders start rolling in, you can leverage the brand goodwill and introduce new products easily.
The niche you will influence the decisions essential for building an ecommerce company.
3. Choose an E-commerce Business Model
Choose a suitable business model after deciding what you want to sell through an ecommerce store. This step is essential to give structure to your business.
Here are a few business models used by famous ecommerce businesses around the world.
 Dropshipping
One of the easiest and most convenient ways of starting an online store is through drop shipping. In this business model, you don't need to make an upfront investment in inventory or storage.
Wondering how the dropshipping business works?
Begin by identifying suppliers and manufacturers who can meet the supply on your behalf. On the backend, connect your website with the supplier. Now, every time an order is placed, the website will pass the order to the supplier. The supplier will thereafter pack, ship, and fulfill your customer order on your behalf.
This way you won't have to create an inventory or invest in storage.
Simple enough, right?
Well, it is. Dropshipping is perfect when you want to start an ecommerce business without leaving your full-time job. All you need is a minimum investment in marketing and store setup to get started with.
However, the ecommerce marketplace is extremely competitive. It is quite difficult to stand apart without a unique product of your own. Dropshipping can earn you profits but getting sustained growth can be a bit challenging.
Wholesaling and warehousing
If you choose this business model, be prepared for a huge upfront investment both in inventory as well as storage. As the name suggests, wholesaling is purchasing in bulk from the manufacturers and selling those for a higher profit to retailers and direct consumers.
Compared to dropshipping, this business model allows you to have more control over product and service delivery. The integrated approach of warehousing and wholesaling helps streamline the order fulfillment process that stands in line with your branding.
Such a business model caters to both business-to-business and business-to-customer ecommerce orders. Since everything from logistics to distribution becomes your responsibility, such businesses demand full-time responsibility.
White-labeling and manufacturing
White labeling is perfect for e-commerce businesses that want to build their own brand. For such business models, you have one of these choices:
White labeling is branding the manufacturer's products with your business identity. Many manufacturers offer white labeling services at an added cost to their customers. They also store your products and ship them directly to your customers whenever an order is placed.
However, you can also undertake the entire task of storing the goods, shipping, and logistics on your own instead of relying on the manufacturer.
In white labeling, you cannot control the product specification. However, you can build a significant product brand by packaging and labeling it as you like.
Unlike white labeling, private labeling allows you to have more control over the product. Here a third-party manufacturer will manufacture products as per your specifications.
Comparatively, it's more expensive than white labeling. Developing a product from scratch can be quite expensive. From prototyping to testing ideas and eventually creating a market for your product- the expenses can span up to millions.
Subscription-based models
A subscription-based model offers products and services to customers on a recurring basis for a particular subscription fee. Once you gather a considerable market share, this model ensures a consistent revenue stream.
Here are a few subscription models that are increasingly used by different ecommerce businesses:
Here you will offer specific physical goods to your subscribed customers on a monthly, quarterly, or even everyday basis. For instance, a curated box of jewelry, books, snacks, or beauty products.
These organizations offer subscriptions for their services that can be renewed annually, monthly, or quarterly depending on your packages. For instance, software renewal, OTT subscription fees, etc.
Hybrid subscriptions are suited for ecommerce businesses that offer a mix of both products and services through a subscription model. For instance, healthy salad meal delivery.
At this stage or maybe further, you would have to figure out your pricing strategy for the subscription model. It can be one of the following:
Flat pricing
Tiered pricing
Freemium service pricing
Usage pricing
Products and services that have an ongoing value are more suited for subscription-based models.
4. Brainstorm a Business Name
Now it's time to choose a brand identity for your ecommerce business. As someone brilliantly said, " Names aren't just labels, they are the building blocks of a lasting brand legacy."
As you begin searching for business names, keep in mind that the name must encapsulate your business ideas to reach your potential customers faster and more effectively.
Don't stress. Here are a few things to keep in mind that will help you figure out a name for your ecommerce business:
The name must be short, simple to pronounce, and easy to understand by your potential customers.
Don't try to add fancy characters to the name. Keep the spelling simple, avoid extra characters in the name, and don't use abbreviations. For example, Kwikflicks is a bad example. People are bound to search for Quickflicks on search engines and not the other way around.
Try adding keywords to your brand name. This is especially helpful if your brand is focused on a micro niche. It's easy to boost your SEO score with dedicated marketing efforts when your brand name includes a keyword.
Pick a name that resonates with your business product and service offerings.
Check the availability of a domain name for an e-commerce site. Not only that, check if the social media handles for the same name are available or not.
Avoid names that are too specific and come in a way when you plan to expand.
Also, work on the logo design of your ecommerce business. Online customers often recall the brands through their logos. So having a captivating logo can be a great asset in building your unique brand.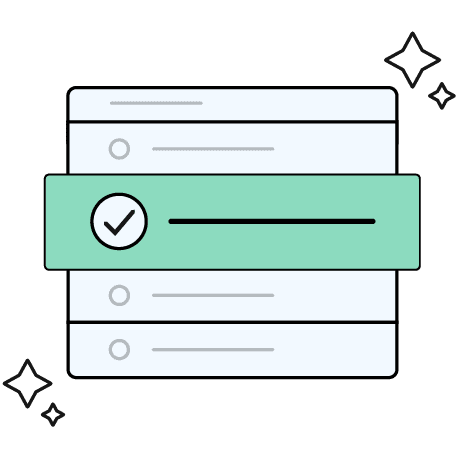 Want a Unique Name for your Ecommerce Business?
Generate a brandable and catchy business name in seconds with our free business name generator for ecommerce business.
5. Write an E-commerce Business Plan
Whether you are planning to build an e-commerce platform or your own eCommerce store- a plan is essential to build a business from ground level up.
A business plan gives direction to your business and guides it toward success by ensuring the achievement of your business objectives.
A well-formulated ecommerce business plan is one important asset in building a successful online store. This living document acts as a holy business bible that answers all your what, how, and when related to the business.
As you set to write a business plan, here are the key essentials you must consider including:
Executive summary
Company Overview
Ecommerce market analysis
Ecommerce products and services
Sales and marketing strategies
Operations plan
Management team
Financial plan
Planning every aspect of the business in detail can be taxing. It takes hours and months to figure out everything right from which product to sell to how to sell, your shipping strategy, e-commerce operations, competition, market analysis, costs, and finances.
Now, imagine translating each of these ideas into a copy to make a persuasive business plan. Time-consuming, right?
Well, writing a plan is nothing like a child's play. You need to ensure attention to detail and precision as you uncover each element of business planning. With AI ruling the world, you can take the help of AI plan builders to build a business plan for your e-commerce company.

Need Assistance Writing an E-commerce Business Plan?
Get Upmetrics' business plan template, import data directly into the editor, and start editing using Upmetrics AI Assistant.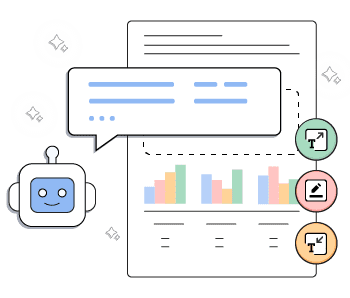 6. Figure out Product Sourcing
By now you must have identified what to sell and how. Now the question is from where will you source the products you will be selling?
See merely selling a good product won't make you successful. To thrive in this competitive market, you need a great source for your ecommerce products. Having a competitive source will help you get an upper hand on pricing, product specifications, and overall quality.
Here are a few product sourcing strategies to implement for your online business:
Build new products
Building your own products allows you to have complete control over the design, quality, and specs of your product.
Remember, private labeling? Well, the source of products for private labeling would be third-party manufacturers. Take some time out, map out your strategies, and start building relations with manufacturers who can fulfill your demand.
This is not it. If you are dealing in artisanal or handmade products- will you build your own products or hire an outsourcing team to work on your products?
Identify these people who would help fulfill your product requirements on demand.
Resell the existing products
Here you will purchase the products from suppliers and sell those products through your online store. Reselling is a very popular method adopted by traders and it is indeed cost-effective.
Explore sources like Alibaba and Amazon to find your desired products online. Take time sourcing the right suppliers and vendors for your business. Build relations with them to get an advantage of better pricing and consistent supply.
You can also purchase products from traditional brick-and-mortar stores and sell them at a higher profit margin on your ecommerce platform. However, you need to target the audience who wouldn't go to physical stores to get a product at a cheaper rate.
Source from manufacturers
Such an e-commerce business sells products that are sourced directly from the manufacturers. To source your products, you need to narrow down your search and finalize 2-3 manufacturers who can help with your specific demand.
Now, if the product is pretty common, you can find the manufacturers and source the product directly without any modifications. However, if you do have special requirements, go with third-party manufacturers, who can develop the products as per your specifications.
Actively look out for manufacturers in your region and your area of operation. Establish favorable terms with them and get a contractual agreement that favors you with pricing and quality.
Dropshipping and Print on demand
Is it going to be a dropshipping business model for you? If so, you need to figure out your suppliers right from the beginning. Depending on the diversity and range of products you can strike deals with multiple suppliers who could offer their best deals to you.
Just like dropshipping, print on demand is a business model that prints customized products as per customers' specifications and fulfills the delivery. From apparel to footwear, home decor, arts and crafts, drinkables and every other sort of customization businesses use print-on-demand services for their own ecommerce business.
Now that you have sorted out the product sources for your ecommerce store, let's move to a bit of fieldwork.
7. Register your Ecommerce business
Let's start with some legal documentation by registering your ecommerce business. Follow these steps to register your business:
Select a business entity: Choose from different business entities like sole proprietorship, partnership, LLC, and corporation. The entity you choose will largely influence the tax structure, filing fees, and business liability of your ecommerce store.
Apply for tax registration and EIN: Apply for tax registration after considering your business type and industry. Get an Employer Identification Number (EIN) by applying on an IRS portal.
Open a business bank account and apply for a credit card: Using the EIN, you can officially open a business bank account. Having a separate account is beneficial in maintaining business finances and tax calculations. You can also apply for a credit card to build a reliable credit score.
And that's pretty much it. Hire an agent to complete your business registration to prevent hassles.
8. Get Necessary Business Licenses and Permits
Another important step towards legalizing your business operations is acquiring all the essential licenses and permits for it. Ecommerce is not heavily regulated unless you are into selling products that may require special compliance.
Here are a few licenses you may require for your ecommerce store to become legally compliant:
Business license: You will get a business license when you register your business. If not, ask the local administrator to issue the license.
Import/Export license: If your ecommerce business will engage in the import or export of goods, you would require specific licenses depending on the product and country rules.
Home occupation permit: Starting your new business from home? You would require zoning permits for starting a home office.
Shipping and logistics permit: Acquire essential permits for shipping, transportation, and handling of goods.
As an ecommerce company, you must also comply with data protection and privacy policy compliance.  Assure that you have efficient systems in place to prevent malware and cyber attacks.
Keep in mind that the rules and licensing requirements for each state and country vary. Missing out on any compliance can lead to severe fines and charges.
9. Get a Business Insurance
No matter how well you prepare for the contingencies, they cannot be avoided completely. Even a minor casualty can cause huge losses to a business.
Having well-covered insurance policies can offer protection against such risks and casualties. Before you start an ecommerce business, here are a few insurances you must consider getting:
General liability insurance: This is the most comprehensive business insurance that covers almost all sorts of business casualties. Consider getting this insurance if there is only one insurance you can afford starting with.
Product liability insurance: When you start an ecommerce business focused on product selling, get this insurance. It will offer protection in case a product causes harm or injury to the customer.
Cybersecurity insurance: Data breaches and cyber-attacks are quite usual when you run an ecommerce business. Such insurance offers monetary protection in case of breaches by helping with recovery and fines.
Business property insurance: This is especially required if you have a warehouse space for storing goods. In case of theft, fire, or any other casualties, you will get insured.
Workers compensation insurance: This is mandatory for any company that employs full-time employees.
Business interruption insurance: Insures the business with lost income and ongoing expenses when it remains temporarily closed because of natural disasters or related casualties.
10. Set up Your Online Store
After finalizing the niche, business model, and product source, it is now time to build your online store. Setting up an ecommerce business is much different than setting up a brick-and-mortar business.
Here are a few things you need to do to set up your online store:
Securing a Domain Name
Let's begin by building an online presence for your new online business. At the very first, secure a domain name for your brand. A domain name is your online identity much like your business name. So you definitely need a name that is available and can be easily recalled and spelled.
You can buy a domain name for a few dollars from any of the domain registrars such as Godaddy, Hostinger, Google Domains, etc.
You also need to pick your extension while purchasing a domain name. Try to get an extension .com if possible.
Choosing the Right E-commerce Platform
Now you need to choose an ecommerce platform to build your store. From Shopify, Woocommerce, and Magento to Bigcommerce there are hundreds of e-commerce platforms available for you to build your online storefront.
The question is, how do you choose an Ecommerce platform that's ideal and a perfect fit for you?
Begin by identifying your budget. Account for hosting fees, maintenance expenses, setup costs, and transaction fees when determining your budget. Now explore and choose a platform that fits within your budget.
Now evaluate your technical expertise and choose a platform that's easy to get acquainted with.
Evaluate the platform's capacity to support increased traffic and scalability when the business grows.
Assess the customization features of a platform. From store layout to features, widgets, and accessibilities- consider different aspects and their importance in your store-building process.
Assess the additional features of an ecommerce platform. For instance, easy integration with third-party apps and services, marketing tools, inventory management, mobile optimization, supported payment gateways, etc.
Read customer stories and testimonials of successful websites before choosing your ecommerce platform.
Also, check if your desired platform offers a trial period.
If you don't choose the right platform, building a storefront on your own can get challenging. Invest in a lot of time comparing different platforms before making a final choice.
Designing Your E-commerce Website
Your website is the face of your online presence. An appealing design draws the visitors in, keeps them engaged, and turns them into customers.
From product listing to landing pages, color themes, and content placement, a lot goes into designing an intuitive website. Hire a website designer that can help with your website look.
Even if you plan to design a website on your own, just keep in mind the psychological principles of color and design to create a user-friendly storefront.
Platforms like Wix allow you to easily design your website with their endless design layouts, templates, and easy drag-and-drop menus.
Payment Gateway Setup
Having a secure and reliable payment gateway is a cornerstone for building a successful business online. It is crucial for facilitating online transactions on your ecommerce store.
Conduct your market research and identify suitable payment gateways for your business. Here are a few things to consider while making a choice:
Supported payment methods
Transaction fees
Security fees
Integration fees
Paypal, Stripe, Amazon Pay, World Pay, etc are extremely popular payment gateways to choose from. They allow different payment modes making it suitable for a wider target audience.
Once finalized, integrate the payment gateway with your store. And now you are all set to start accepting payments.
11. Determine Your Shipping Strategy
According to Statista, nearly 47% of consumers abandon the cart during checkout because of extra costs on shipping, taxes, and fees.
These statistics are compelling enough for an ecommerce business to work on its shipping strategies before launching.
Know that there is no perfect shipping policy that will help you make a profitable business. Keeping in mind the area of your operation, target audience, brand identity, product urgency, and other factors, craft strategies that will work ideally for your business.
Here are a few prevalent shipping strategies used by popular ecommerce businesses:
Free shipping
Yes, we do know it is never free shipping. If the customer is not bearing the cost, you would be the one bearing the costs. However, increasing the product costs to cover the shipping costs doesn't work either. Customers are extremely smart and they don't like being fooled with increased pricing.
So how do you offer free shipping such that it doesn't translate into losses?
Offer free shipping on orders above a certain value. Determine your average order value and decide a value near around to qualify for free shipping. For instance, free shipping on orders above $80.
If you are an already existing ecommerce business, check the cart value at which maximum abandonment takes place. You can offer free shipping at that price to enjoy maximum conversions.
Further, you can market free shipping offers for special days or sales weeks to boost consumer purchases.
Flat rate shipping
Identify your average cost of shipping a product. Now fix a flat shipping rate for different order values. For instance, $10 shipping on orders above $100.
If the products you sell are bulkier and heavier, offering free shipping and flat-rate shipping becomes difficult. However, you can determine flat shipping rates for orders by creating weight ranges.
For instance, $10 shipping for less than 5 pounds, $12 shipping for orders weighing between 5-10 pounds, etc.
Real-time shipping pricing
This is a feasible shipping strategy that favors customers as well as the owners. Scrape your shipping margins and charge exactly the value you will be paying your shipping partners.
Strike a deal with multiple shipping partners and show real-time shipping rates with multiple shipping options.
For instance, some customers will be willing to pay an extra 10 dollars for express shipping. However, there would be some customers who would be willing to wait for their order and save a little extra on their shipping expenses. Simply offer multiple shipping solutions and allow your customers to choose.
To make this work, you need real-time pricing software integrated into your ecommerce store.
Consider different approaches and understand what type of shipping policy suits your business model. You are in the business to sell products and you want your strategies to work in your favor.
12. Market and Promote Your Online Business
By now you have a fair understanding of how to start an ecommerce business. But hey, how do you market, brand, and launch your business appropriately to reach your target market?
Let's understand the marketing and promotional strategies that will help you rank in the search engines and ultimately sell products.
SEO marketing: If there is one essential your marketing strategy must include, it is SEO marketing. The marketing costs for ranking top on search engines can soar high. But all the quality-inclined efforts you put in here will reap you maximum rewards in the form of sales and revenue.
Content marketing: Content marketing is much more than SEO-focused blogs and articles. It's a distribution of content across various channels to develop a cohesive brand image. From newsletters to podcasts, Instagram reels, and educational blogs- a lot is involved in what we call content marketing.
Identify the topics that can interest your potential customers and develop a content strategy encapsulating those topics.
Social media marketing: Social media marketing is one of the easiest ways to build an authentic brand image in the market. Identify the potential social media platforms for your business and start developing your strategies for growth over there. Facebook followed by TikTok and Instagram marketing are extremely effective for ecommerce products.
Google/ Facebook ads: Unlike traditional billboard ads, these digital ads are focused on your target customer and are customized as per their preferences making it most impactful. Allocate the budget for running ads each month and the strategies for the same.
Email marketing: Email marketing can be a goldmine for your business if you leverage it well. Prepare your email strategies to educate, inform, and convert your target audience.
And these are some major digital marketing practices that can be used for your business marketing.
The online marketplace is already saturated with redundant marketing. Be creative and don't forget to incorporate your brand story in everything you do.
And that's pretty much it. Market your e-commerce business heavily and to the right audience before launching it in the market.
Related Ecommerce Resources
Tips for Starting an E-commerce Business
As you kickstart your journey as an e-commerce entrepreneur, here are a few worthy tips to keep in mind:
Start small
Explore different product ideas and start with a few products to build a remarkable brand image. Focus on delivering exceptional services to get a breakthrough in the market. Once the e-commerce revenue starts rolling in you can further expand the product line or introduce new segments to your store.
Invest heavily in branding
The market already has everything you plan to offer. A unique brand proposition can gain a competitive edge in the market by helping you stand apart from your competitors.
Before even launching the website start working on creating a stellar brand. Your brand is a summation of your product, ideologies, values, logo, customer service, packaging, and much more. Incorporate appropriate digital marketing strategies to bring alive a cohesive brand story.
Optimize your online storefront
Delivering an ultimate shopping experience is as important for online business as it is for a brick-and-mortar store.
Ensure that your site is mobile-responsive. Test it rigorously on the measures of speed, design, colors, product placement, page layout, and much more. Overall the online storefront should be such that it facilitates customer purchases repeatedly.
Be proactive with search engine algorithms
Google keeps rolling new algorithms for ranking every now and then. Keep yourself updated and reform your SEO and marketing strategies accordingly. Content marketing for an ecommerce store is never a one-time thing. You have to put in consistent efforts repeatedly to rank higher in search engines.
And that's pretty much it. Keep a learning adaptive approach when you start a business in this rapidly evolving marketplace. And you will do just fine.
Conclusion
By now you must have a pretty clear idea of starting an ecommerce startup. So let's take a first step and translate your business idea into an actionable business plan. Writing your plan will ensure that there is no oversight in business planning and you get a direction for your business.
Use this Upmetrics ecommerce business plan sample and get started.
Why Hire Costly Writers? Use Software for Business Plans!
Why pay high fees to consultants? Opt for business plan software, get comprehensive plans, save money, and gain control over your business's roadmap
Get Started Now!