Business Model vs. Business Plan: What's the Difference?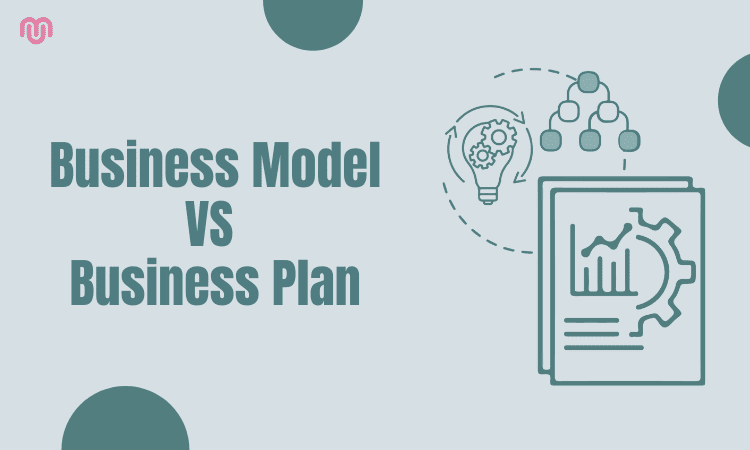 If you are a young entrepreneur, you probably have a lot of questions about various business terms that big businesses seem to mention so often. While some are trivial and easy to understand, others can be confusing.
Two of such terms that are sometimes mistakenly interchanged are business model and business plan. Although they sound similar, they are not the same. Let's see what they mean, their differences, and their types.
What is a business model?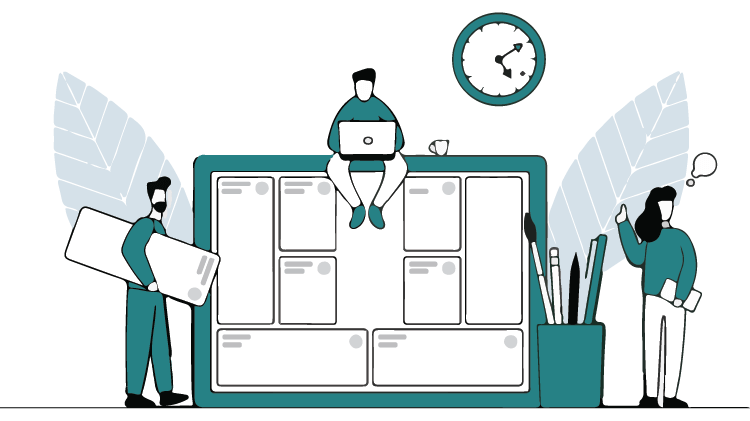 A business model is a mechanism that directs how you create, deliver, and attain value in the market; it's the profit-generating plan of your company. Simply put, it's how you sell your product to make money.
It includes:
Defining your offerings
Identifying and describing your target audience
Stating your sales strategy
Predicting expenses along the way
Don't find customers for your products, find products for your customers. – Seth Godin
What is a business plan?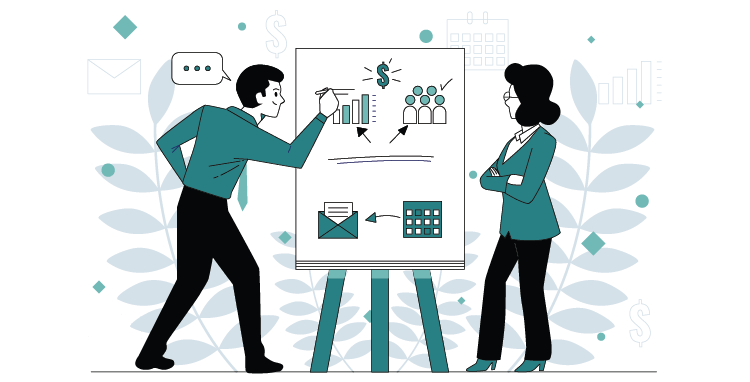 A business plan is a document that outlines your entire business operations. From product launches to setting milestones to planning an exit strategy, it includes every step of your business journey. It says what a company does, its vision and goals, and its strategies to achieve them.
Your business plan includes these sections:
A well-written business plan always accounts for uncertainties, while a poorly written one assumes things to go exactly as planned.
Comparing business model and business plan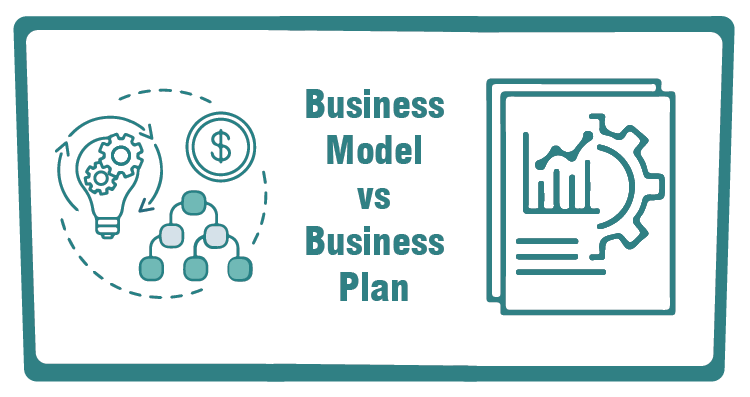 While your business model indicates how you make money, your business plan sets a roadmap of your business's future. To understand how they differ, let's compare them based on focus, benefits, and process.
1. Focus
Your business model focuses on optimizing the internal and external operations of your company to earn maximum profits. It explains your relationship with dealers, distributors, service partners, customers, and target audience.
Conversely, your business plan focuses on how you set goals, create strategies, make predictions, and manage labour to sustain and scale your business. It also outlines your relationship with your customers, competitors, industry, and the market.
2. Benefits
Adopting the right business model(s) helps you:
Gain competitive edge
Ensure sustainability and scalability
Protect stakeholders' interest
Inspire trust in investors
Writing a great business plan helps you:
Test the viability of your business idea
Acquire funding
Organize and plan business processes
Forecast financial estimates and market trends
Plan for an exit
3. Process
While adopting a business model, you:
Aim to receive validation from prospective customers
Modify assumptions to match customer preferences
Focus on the current financial position
While creating a business plan, you:
Aim to find factual information through research
Support assumptions through data from customer analysis
Focus on the current and future financial position
Types of business models
There is virtually no limit to how many business models there can be since new models are created all the time. Here are some of the most recognizable business models:
Brick-and-mortar
Bricks-and-clicks
E-commerce
Razor and blade
Premium
Freemium
Subscription
Franchise
Advertising
If you feel none of the above business models suits your vision, you can build a custom business model for your company via business model innovation.
As your
business grows
, it is advisable to modify your business model to accommodate the changes in the economy, customer buying behavior, industry trend, etc.
A tool that can help in this process is a business model canvas. It includes nine key elements that help you create a business model. These are:
Customer segments: Who are you selling your product to? Identify the top three revenue-generating segments in the market.


Value proportion: How are you solving your customer's problem? Describe the product or service you are offering.


Revenue streams: How do you receive payments for your offerings? Think advertisements, direct sales of products, etc. List your top three revenue streams.


Channels: How do you reach your customers and sell your offerings? Think stores, wholesalers, door delivery, etc.


Customer relationships: How do you communicate with your customers? How do you offer support? Think self-service, personal assistance, telephonic support, etc.


Key activities: What are your daily business activities? State the activities that are vital for operating your business.


Key resources: What do you need to run your business? List all the physical, financial, intellectual, and human resources you need. For instance, a SaaS company needs human expertise, equipment, etc.


Key partners: Who are your business partners? What are their responsibilities? What are the activities only they can do?


Cost structure: What are your key costs? Considering your activities and resources, list your important expenses. Do you follow a cost-driven structure or a value-driven one?
Types of business plans
Before you start writing a business plan, you should pick the right one that's based on your unique needs. Some of the most recognizable types of business plans are:
Traditional business plan: This is a detailed 40-page business plan. It is ideal if you want to record all your business activities without leaving anything up for assumption.


Lean business plan: This is half the size of a traditional business plan and is common among most modern-day businesses.


SBA business plan: This is a specific business plan that banks and investors require you to submit if you are looking for funding.


Startup business plan: This plan includes all the steps you need to take before and during establishing your startup.
Make money and plan ahead to grow your business
Running a company requires you to use as many business tools as possible to maximize your chances of success. Granted, sometimes the purpose of some of these tools is not obvious.
Although some functions of a business model and a business plan do overlap, you cannot replace one with another. Both focus on different outcomes and are must-haves in your business arsenal.