Business trends predictions are always a gamble. It's difficult to predict whether your business will succeed, even if you have a lot of resources at your disposal and a good product or service that consumers will value. Predicting how things will look a year from now, let alone in 10 years, is even harder.
Ten years is a long time, and most businesses don't even last that long. In fact, by their fifth anniversary, half of the small businesses have failed.
Starting a business today in the ten most high-demand businesses, which we have listed below, is likely to not only be successful ten years from now but also grow quickly and make significant profits.
Top 10 Trending Businesses
1) Technical
The fact that technology is at the top of our current business trends list shouldn't be a surprise. Nowadays, technology is at the core of almost everything we do and encounter. The most intriguing aspect of the IT landscape is how it has changed in recent years and how it will develop over the coming ten years.
Ten years ago, social networks, software as a service, and communication tools were where most tech investors put their money. The number of businesses that identify as technology companies have now significantly increased. Venture investors are now investing in cosmetics, apparel, and accessory firms.
Every good or service can have a digital distribution channel. At the same time, tech investors are investing in fewer deals on small business technology trends, leading to massive investment rounds that can make a founder rich almost instantly.
Making their product or service user-friendly should be the main priority for small business owners that want to succeed in the tech sector. Customers desire seamless experiences and are drawn to businesses that save them time in a world where there are many different gadgets and software options.
The tech sector did well across the board in rating. Although anticipated job and output growth in some tech sub-sectors is projected to be slower than it was a decade ago, overall industry small business trends are optimistic.
The tech industry absorbs nearly half of venture capital investment, at 44%. A high-profit margin of 12.4% is also demanded by IT goods and services. Technology output is expected to expand by 135%, from $356 billion in 2016 to $482 billion in 2026.
2) Automation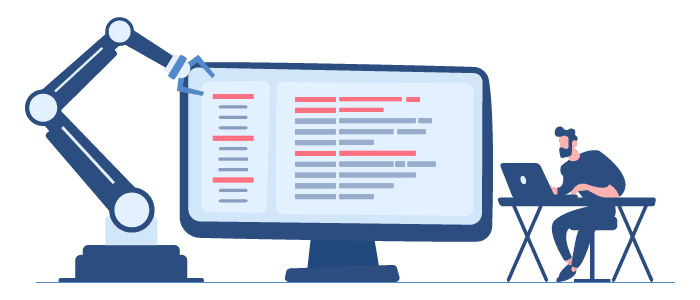 Automation will be one of the top business trends in 2022 and onwards. Businesses will assess their operational procedures to determine where personnel can be removed when they don't provide genuine value.
Warehouses, supply chains, autonomous cars, trucks, and ships, as well as chatbots that automatically handle customer support inquiries, are just a few business trends and examples of the numerous transformations that have already occurred in this direction.
As we analyze what aspects of a lawyer's, doctor's, or other white-collar professional's employment can be handed over to computers and smart robots and supplied through automated interfaces, I anticipate that white-collar automation will be a trend in 2022.
3) Energy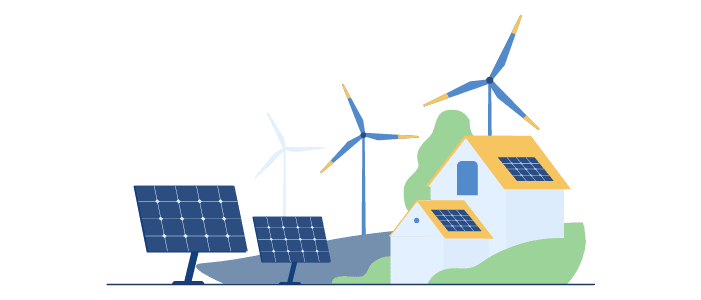 Mining, fracking, oil and gas, and renewable energy
Our top three businesses according to the market trends to start right now to get wealthy in ten years are in the energy sector. Demand increases due to population expansion, public policy concerns, and calls for more sustainability and efficiency are the driving forces behind the energy business.
The future of the energy industry is being shaped by countries all over the world, which presents a fantastic opportunity for a high-demand business. One recent example is the ambitious plans recently unveiled by France and Norway to completely phase out the usage of diesel and gasoline by 2040.
Synergies between the energy sector and other businesses are also possible. For instance, engineers and scientists are investigating the potential for "energy trading" through technologically advanced gadgets.
Over the next five years, the energy sector's revenues are anticipated to increase by 8.1%, mainly in the mining and oil and gas extraction industries. According to the analysis, that is higher than any other industry.
Between 2016 and 2026, the mining subsector's output will increase by 133%, and employment is expected to increase. The mining sector had 626,000 BLS-reported employment in 2016, compared to the 717,000 predicted for 2026.
Although this doesn't appear to be a significant numerical gain, the pace of development rather than the industry's size is what matters most in this research.
4) Media

Virtual reality, video games, and live TV
The majority of us view the media as something to be consumed, yet it can also be a lucrative sector for entrepreneurs as current business trends. The media industry includes a wide range of sub-sectors, from more recent channels to older ones like television (think streaming media, virtual reality, and gaming).
Shortly, there will be a lot of change and convergence in the media sector. Consumer brands, streaming services (such as HBO Go, Netflix, and Hulu), as well as traditional cable and network TV, are all competing to provide content that has the largest audiences.
Consumers are universally calling for more video and interaction, thus video games will be given a lot more attention. There is a direct connection between this and our biggest business trend, technology.
Virtual reality and video media content will both advance with technology. Gaming and virtual reality are expanding more quickly than any other type of media, even television.
The media industry completed our list of the top five small business trends. The industry produced $235 billion in output in 2006 but is expected to produce $357 billion by 2026. Due to the expansion of VR and gaming, the sector also receives close to 10% of venture capital funding.
However, the major factor that propelled the media sector close to the top of our ranking was its enormous profit margins. Internet media have profit margins of 19.7%, whereas legacy media like broadcast have profit margins of 18.25%.
5) Sustainability
Sustainability is one of our business suggestions. It has been a problem for a while, but after the pandemic, the focus turned. As devastating to a business as the coronavirus was, corporations are realizing the environmental issue may be much more detrimental to both the globe and their bottom line than the epidemic.
Every business must therefore reconsider its methods of operation, the effects they have on the environment, and the nature of its offerings. As businesses try to reduce their carbon and water footprints, this trend of sustainability is a meaningful purpose.
6) Consumer Retail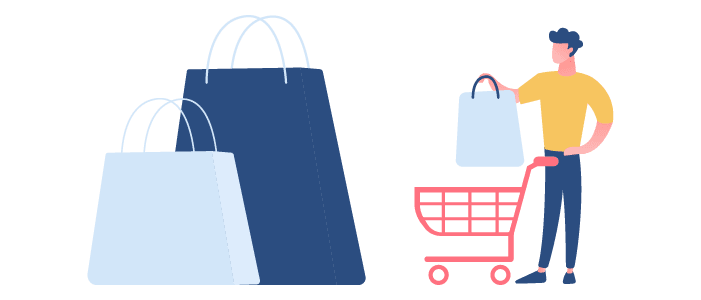 E-commerce, temporary stores, and individualized retail
Although the definition of consumer retail used by sources varies widely, the majority of them include both online and offline retail.
The biggest rewards will go to aspiring retail business owners who can combine brick-and-mortar and online sales. More than 90% of retail sales are still made in physical stores.
Additionally, online market leaders like Everlane, Casper, and Warby Parker are opening physical stores to draw customers in person. Customers can buy products directly from adverts and through mobile scanning apps thanks to digital channels.
Simply said, there are more possibilities than ever for individuals to buy products, and the distinction between consuming and browsing is likely to become increasingly hazy in the future.
The business trend statistics for the retail industry don't appear to be very good when you look at revenue and profit margin. The average net profit margin is 2.61%. Only 1.20% revenue growth is anticipated during the following ten years. However, businesses profit from volume.
Production is anticipated to increase by 128% from $1.5 trillion in 2016 to almost $2 trillion in 2026. Additionally, retail stocks have increased 187% over the past ten years, making it a sector to pay attention to.
7) Construction

Big infrastructure, residential housing, and building technology
Similar to retail, another legacy business growth idea that will experience unexpected progress over the coming ten years is construction. Following the 2008 recession, this industry had difficulty, but it has since recovered. Don't limit your vision to hard hats and bulldozers. Technology and current policy challenges are transforming the industry.
Construction businesses, both residential and commercial, offer prospects for entrepreneurs. One-third of the world's urban population, or 1.6 billion people, may find it difficult to find safe, cheap housing by 2025. Millions of individuals currently experience greater living expenses as a result of persistent housing shortages in locations like California and Seattle.
For those who run residential building businesses, it is a tremendous future business planning opportunity for them. Numerous infrastructure projects are either in progress or planned around the nation on the commercial front. Additionally, technology firms are working to reduce costs and increase the efficiency of the building.
Because construction projects require a lot of labor, the sector has been adding employment quickly and will do so in the future. In 2016, there were 6.7 million jobs in the sector; by 2026, there should be 7.6 million.
8) Finance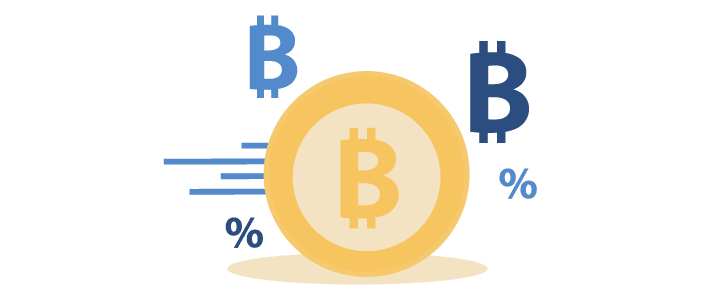 Bitcoin and financial technology
Market trends are upward for an emerging business of fintech companies. Startups increasingly face competition from established financial institutions like banks and brokerages, though, it will enable the market to provide some exclusive solutions to customers.
Ease of use is what customers demand most from their financial institutions.
Entrepreneurs should aim to address and simplify complex financial issues. To enhance access to their products, banks are already taking advantage of the opportunity by collaborating with startups. For instance, banks are collaborating to provide business loans. Some companies that offer financial services even accept bitcoin as payment.
A finance sub-sector that travels easily among the top-ranked industries is cryptocurrency. One of the first hospitality and transportation platforms to accept bitcoin is Johnson's Otravel system. Additionally, peer-to-peer property and rent transactions already use cryptocurrency in the real estate industry.
The sector with the highest average profit margin was banking, followed by the media and entertainment sectors. Stocks related to finance and insurance have increased by 66% during the past ten years.
This industry is predicted to experience substantial revenue and employment growth, with output rising by 126%, from $1.7 trillion in 2016 to $2.2 trillion in 2026.
9) Real Estate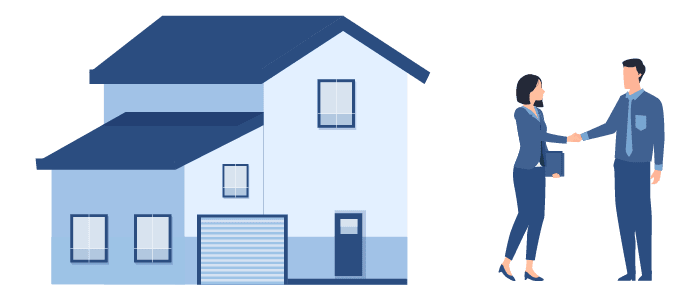 One of our business trends predictions is real estate. Real estate, which is closely related to construction, will experience significant growth over the next decade.
The majority of revenue and output in this industry is generated by real estate agents, property managers, and other individuals and businesses who provide real estate-related services.
However, the BLS includes other types of business trend ideas in this sector, such as equipment rentals and consumer goods rentals.
The real estate industry took a big hit after the 2008 recession, but it has recovered well and has been on an upswing since then. Cities are expanding faster as people congregate in urban clusters, creating opportunities for companies and individuals focused on the urban environment.
As technology becomes more prevalent in real estate, it is displacing some of the work previously performed by agents and other individuals. However, it is also creating new opportunities in the real estate sector, such as flat-fee online brokerages.
According to our analysis, the real estate industry did not have any outstanding wins in any one business category, so it ranks near the bottom of the top 10. The small business insights of this sector, on the other hand, had very strong numbers across the board.
Profit margins in this industry are nearly 10%, and stocks have risen 56% in the last decade. Over the next decade, both output and job growth are expected to be positive.
Output is expected to increase by 126%, putting real estate on par with finance in these business investment opportunities.
10) Data
Data volumes have increased dramatically in recent years. Businesses that have used this data to better understand their customers and make better decisions are outperforming everyone else. Cloud solutions enable us to access data from any location.
Businesses must protect and secure data in the same way that they would any other asset. Another critical consideration for business ideas in 2022 and onwards is how to improve data literacy to gain decision-making insights from it.
This necessitates an investment in systems capable of efficiently and effectively processing, analyzing, and storing the data flowing into the organization.
Wrapping Up
Here are the top ten affecting business trends that one might go with. But it doesn't matter with which business you go, for funding you will need a strong business plan. Make your business plan twice as stunning and effective with Upmetrics.