Write a Mission Statement For Your Business Plan: Explained with Examples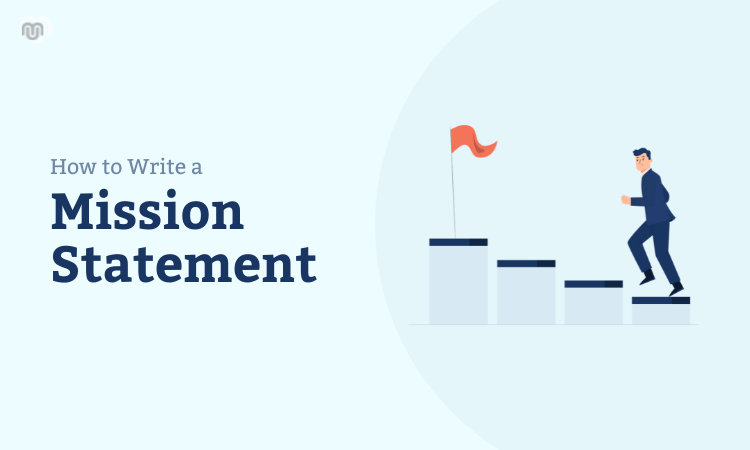 While your business plan covers your entire company, it's not available for your customers to read and understand who you are and what you stand for. So, we use a mission statement instead to do that job.
In this article, we'll see what a mission statement is, why it is important, how to write one for your business plan, and a few mission statements of popular brands.
What Is a Mission Statement?
A mission statement is a short actionable statement that specifies your company's core purpose, principles, and goals. It states the value your company creates for your customers, employees, stakeholders, and owners. In short, it is a snippet representing why your company exists and what it does.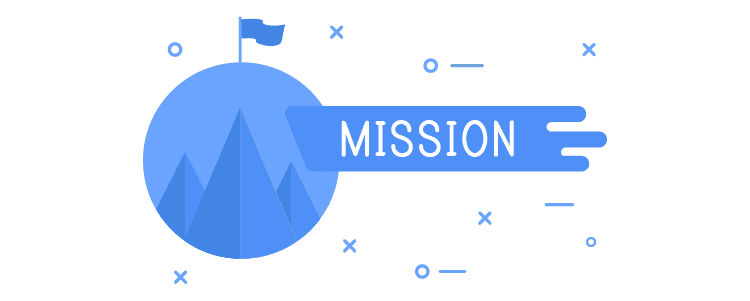 You should revamp your mission statement as your company grows. This is because a mission statement is always written in the present tense. As your company evolves, so do your goals, philosophies, and the value you create.
A mission statement is not the same as a vision statement. While your mission statement focuses on what you do and how you do it, a
vision statement
describes where you aim to reach. The former describes the present state, and the latter defines the future.
Why Is a Mission Statement Important?
A mission statement is one of the first things you write in your business plan. It points to the direction and end goal of your company.
In a nutshell, it serves the following purposes:
Shapes your company's brand identity
Serves as a navigational tool for business planning
Motivates stakeholders to contribute to a common goal
Attracts people that align with your philosophies
Serves as a guide while making major decisions
How to Write a Mission Statement For Your Business Plan
A business plan mission statement is barely three sentences long. But ironically, it is its brevity that makes it so tricky to write. If you don't have the time to write one from scratch, you can download this mission statement template to make things easier. If you do have the time, follow these steps to write a mission statement for your company:
Step 1: Ask the right questions
Before you start writing, understand your business in its entirety. Articulating the answers to the following questions can be helpful:
What is the industry you are set in?
Who is your target audience?
What are your offerings?
What are your USPs?
What is the problem you solve for your customers through your offerings?
What is the value you deliver through your offerings?
What is your brand personality?
Your
brand personality
is the set of human traits you assign to your company for your target audience to connect with. To put it simply, it's how your company expresses its individuality the same way you do.
Step 2: Organize the answers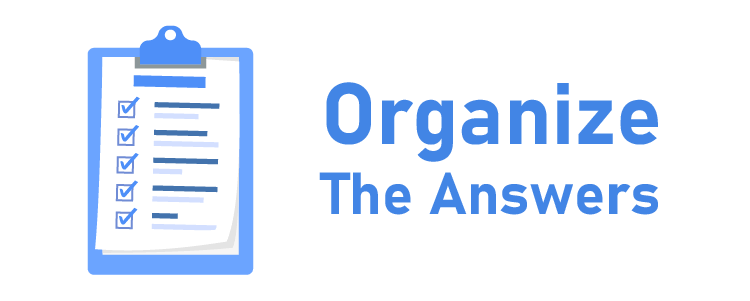 After answering all the above questions, organize them into the following categories:
Treating employees benevolently shouldn't be viewed as an added cost that cuts into profits, but as a powerful energizer that can grow the enterprise into something far greater than one leader could envision. – Harold Schultz, founder and former CEO of Starbucks
The value you add to your customers:

List down how you make your customers' lives better. It can be through your products, the methods you use to deliver them, or through non-profit work and community service.

For instance, if you own a green tea brand, you add value to your customers by providing healthy beverages. Additionally, if you support recycling, you provide a sense of ethical consumerism.

The value you add to your employees:

Here, write down how you create value for your employees. These could be:

Your employee retention strategies
The benefits and perks you offer
The work culture in your company
Your training programs

The value you add to your owners:

Not many mission statements talk about the owners and stakeholders. However, it can be beneficial to state how your business adds value to them. Doing so can be used as a subtle indication to prospective investors that they might want to be associated with your company.

The impact you want to create:

Here, state the mission you want to achieve in the long run through your offerings. State the impact you aim to create via value addition for your target audience, employees, owners, and stakeholders.

Coming back to the green tea brand example, the goal for such a company could be to promote a healthy lifestyle and advocate for sustainability.
Step 3: Draft, edit, and review
Once you have organized all the answers, start creating drafts of your mission statement. Don't make it a lengthy essay; remember, a mission statement is supposed to be short and simple.
These are the key elements of a good mission statement: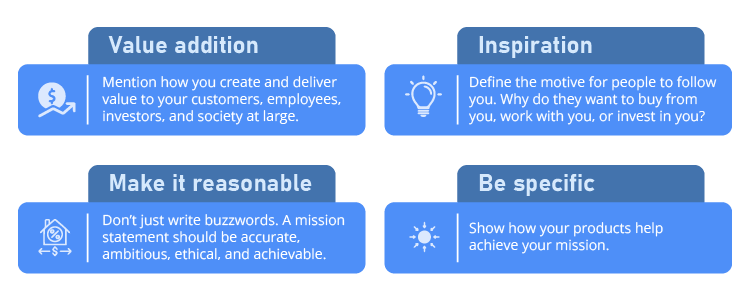 Value addition: Mention how you create and deliver value to your customers, employees, investors, and society at large.
Inspiration: Define the motive for people to follow you. Why do they want to buy from you, work with you, or invest in you?
Make it reasonable: Don't just write buzzwords. A mission statement should be accurate, ambitious, ethical, and achievable.
Be specific: Show how your products help achieve your mission.
Create and compare multiple drafts and select the best one. Make sure to take your team's suggestions and refine the statement as necessary. Once you are satisfied with it, you can put it down in your business plan.
Without a mission statement, you may get to the top of the ladder and then realize it was leaning against the wrong building. – Dave Ramsey
Step 4: Update when needed
It's crucial to keep updating your mission statement to align with your current state. As your company grows, your goals, target audience, and your principles evolve too. Update your statement regularly to reflect this progress.
Mission Statement Examples of Popular Brands
1. The mission statement of Starbucks:
To inspire and nurture the human spirit – one person, one cup, and one neighborhood at a time.
In the first part of the statement, Starbucks describes the work culture it promotes and the customer experience it delivers. In the second part, it points to its mission of growing and expanding.
2. The mission statement of L'Oréal:
To provide the best in cosmetics innovation to women and men around the world with respect for their diversity.
L'Oréal's mission statement is simple and direct. It focuses on two aspects. One is to provide the best products, and the second is to promote inclusivity and create products for a diverse population.
3. The mission statement of Apple:
To bring the best personal computing products and support to students, educators, designers, scientists, engineers, businesspersons and consumers in over 140 countries around the world.
Apple's mission statement doesn't have much wordplay and gets across the point clearly. It puts emphasis on three key aspects: its products, its audience, and its scope of business.
Drive Action with a Mission Statement
Writing a mission statement can be exhausting, but its benefits are just as helpful. A business plan mission statement is a description of why your company exists. It gives you clarity which helps drive action, inspire people, and motivate employees.
It can also provide you with guidance when making tough business decisions and help stay on the right track. Follow the above-mentioned steps to write your mission statement—one that sets you apart from your competitors.
Don't forget to share this post!
Frequently Asked Questions
1
Who decides the mission statement?
The mission statement is decided by somebody authoritative. Most often, it is decided and framed by founders, the CEO, or the chairperson. Many times, such people even team up to develop a mission statement. This team consists of senior members and board members who know the company inside out. Sometimes, the team may also include experts who have worked on thousands of mission statements.
2
Can we change the mission statement?
Changing a mission statement is uncommon but not impossible. So yes, over the course of years if the mission is changed, companies may change their mission statements. Aside from that, the change could be for rebranding purposes, change of product/services, change of target audience, change of authority, or so on.
3
If the company changes, does the mission statement change too?
If the mission of the company has changed, then yes. However, the change of the company means many things.
Has the product and services changed?
Has the target audience changed?
Has the authority changed?
Sometimes, the change of the company also means the presence, absence, or change of merger and/or association. In any case, the company can change its mission statement. However, that's not compulsory. Sometimes, even with such drastic changes, the companies don't change their mission statements. Simply because their mission hasn't changed.
4
How important is it to have a mission statement?
A mission statement isn't optional, it's a necessity. Through it, you answer some of the most important business questions: why does your company exist? What change is it trying to make in society? How does the world benefit from its existence? Answering philosophical questions like this is necessary to keep you and your team on track.