For entrepreneurs looking to start or grow their business in Illinois, small business grants are one of the best ways of funding. These grants can cover various expenses like purchasing equipment, hiring, covering operating costs, or raising working capital.
If you want to explore the world of small business grants in Illinois: then we have covered everything you need in this guide.
Need help creating a business plan?
Maximize your chances of getting grants by creating a solid business plan.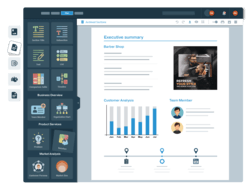 Types of grants for small businesses in Illinois
1. Neighborhood opportunity fund
The Neighborhood Opportunity Fund accepts grant applications from business owners on Chicago's West, South Sides, and Southwest commercial corridors for financing to help in constructing and rehabilitating new businesses.
Small projects or large projects are the two funding options available to business owners. Grant financing for small businesses is available up to $250,000, however, applications must be situated along a business corridor that qualifies.
Grants of up to $250,000 are available for large projects, and there are no regional barriers for large businesses.
2. City of Urbana business grants
If you are looking for business assistance on an immediate basis then this grant is totally for you. Small businesses in Urbana, Illinois are eligible for City of Urbana Business Grants.
It grants between $1,000 and $2,000 towards the opening of new businesses or the expansion of existing ones.
To obtain the grant money through this award, you must be present and have all the necessary legal documentation for an active business.
In addition, companies should attend monthly meetings for business counseling. It is to help businesses grow and make new connections with prospective clients.
3. Back to business
The $250 million Back to Business (B2B) grant program was unveiled by Governor Pritzker and the Illinois Department of Commerce and Economic Opportunity (DCEO) to help the ongoing recovery of small companies throughout Illinois.
$250 million will be given to state-wide small enterprises that suffered losses in 2020 as a result of COVID-19.
Grants can be used to pay for a variety of operational, staffing, and overhead costs and will range from $5,000 to $150,000 per business.
4. $5 million grant match program to spur innovation in cutting-edge technologies
If you have received federal funding under SBIR (Small Business Innovation Research) or STTR Small Business Technology Transfer programs – then matching state-funded grants are announced by Governor Pritzker & the Illinois Department of Commerce and Economic Opportunity (DCEO) for companies for $5 million.
Grants for research and development (R&D) are given to small organizations by the federal SBIR & STTR programs to promote private sector innovation in new technologies.
R&D covers a major part of the expense: which not every small business can afford. The grant program promotes innovation in new technologies that can be advantageous to both.
5. Feed the seed business startup grants
Yes, it is the grant you were waiting for: to all creative minds of Illinois, you can apply for this startup grant.
The Feed the Seed Business Startup Grants, another grant program in Illinois, is intended to help new business ideas to market within Kane, DuPage, Kendall, and Will counties. Grant recipients must promise to maintain their headquarters in the mentioned regions for at least two years and, ideally, have annual revenue of no more than $40,000.
6. Illinois restaurant association restaurant employee relief fund
Illinois Restaurant Association Educational Foundation provides this grant to restaurants and their staff.
Those in need can apply for grants ranging from $250 to $1,500 to help with living expenses after suffering injuries, illnesses, or the loss of a close relative that prevent them from working. When restaurants are unable to offer paid time off or other benefits.
This funding program is to support staff members who can not afford paid leaves.
7. Grant Watch

Do you want to know more about grants available in Illinois for small businesses without searching much anywhere else, then here is the website for you that provides you with all the information you want about grants; Grant Watch.
What are the various business grants for women in Illinois
1. Advantage Illinois
Only MWDV (minority/women/disabled/veteran) majority-held control/ownership companies can apply for one of these government grants.
Advantage Illinois has distinct low-cost or interest-free loans. Funding can be used for startups, working capital, franchise fees, and more.
Thus, if you come in the category of MWDV, then go ahead and grab this opportunity of starting/expanding your business in Illinois.
2. Amber Grant for Women
Women in Illinois can also apply for Illinois small business grants through WomensNet. Amber Grant for Women is a $10,000 grant that is awarded by judges once a month. Even better, if you are the recipient of this month's $10,000 Amber Grant for Women, you will automatically qualify for our $25,000 Amber Grant for Women at the end of the year.
There is a possibility to have $35,000 as the total grant amount for your small business by the end of the year.
3. Women's business development center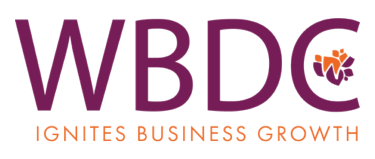 Women's Business Development Center assists women in obtaining funds, whether it be through loans, government grants, or other types of financial assistance. They have offices in Aurora and Chicago.
Additionally, they provide networking opportunities, business consulting, certifications for minority or women-owned businesses, and Illinois small business loans up to $50,000 (with no application costs).
Eligibility Requirements and Application Process for Small Business Grants
Like qualifying for an Illinois business loan, applying for an Illinois small company grant requires all the documents and planning.
You'll need to set aside enough time to write your grant proposals which might get tough due to ongoing business operations. We advise you to begin the grant application procedure as soon as you can.
You know which grants are available, and you also have all the financial statements, but how to know if you are eligible for a government grant funding or loan? Worry not here are some points to know about your eligibility:
Know your gender/race/nationality/ethnicity
Your business industry or category (fintech, research, and development, IT, or some other)
The specific area for which you will use the money from your grant
Vision and mission of your organization
How many jobs you will create with the financial help you will get from the grant?
How your small project will support the local community & the government?
Who is the target audience of your organization?
Tips on how to get a small business grant in Illinois
Remember: Illinois business grants are not easy to achieve, so do you want to increase your chance of success in getting small business grants in Illinois? Then here are some tips for you:
Have a well-written business plan, as it outlines the goals, mission, and vision of the company.
Provide accurate and complete information about you and your firm in the application.
Be in touch with all types of experts for financial and technical assistance.
Make polite, non-intrusive contact with the grant office frequently. Asking if they have any queries that you can address is okay.
Even if you follow all the instructions in applying for small business grants in Illinois, there is still a chance that your application might get rejected.
So it's crucial to have a backup strategy in place. Make sure you have a strategy for what to do if your application for the grant does not pass.
How to Apply for Small Business Grants in Illinois
On the official website of the US government sign up for free to apply for any grants in Illinois.
They will ask for your name, email ID, and password; that way you are ready to go fill out a form.
Inside their portal, there is a grant repository where you will find all the Illinois government grants available.
After selecting the exact grant you want to avail of, there will be a step-by-step wizard that you have to fill out. First fill in general information, financial status, financial request, and additional information, and then finalize your proposal after reviewing it.
If you are confused about which grant to choose or the availability of any grant, then there is an option for a subscription too. You can subscribe to the official website, and then get the information you want on a daily basis.
Conclusion
Securing grants in Illinois for small businesses is challenging but definitely not impossible. But grants will definitely help you in expansion or starting your business.
One important thing to keep in mind is, a grant will not provide all the funding you might need. So keep your options open and do research for crowdfunding, loans, or anything else. We hope all this information will help you get your ideal grant.