Have you ever come across a golden opportunity, and wanted to grab it, but could not because you didn't have enough data that validate your idea?
If yes, then a business case is a brilliant option for you. A business case would help you present your idea backed by proven facts and alternative possibilities.
All in all, it helps you to explain why your project idea is viable and can be successful.
So, if you want to learn how you can write your business case for your idea? Read on.
Let's get started with the business case definition.
What is Business Case?
A business case is a document developed in the early stages of a project to show its viability. It evaluates the benefit, costs, and risks of alternative possibilities and provides a better and more viable solution for your business.
It helps the stakeholders of your business understand the business problem, the available options to solve it, an explanation of why your way of solving the problem is better than the others, and if it is profitable or not.
A business case is solely based on facts and shows the practical implications of your project.
Why should you write a business case?
Many small businesses start up every day, but very few go profitable. As per statistics, the startup failure rate around the world is 90%. Out of this, approx 20% of startups fail within their first year, 30% in the second year, and remaining into their fifth to ten years.
The common reasons for failure include running out of money, targeting the wrong market, lack of proper research, bad partnership, or marketing strategy.
So, how can we avoid this failure? And that's where a business case comes in handy.
Writing a business case helps you understand your business project's scope, its financial potential, or whether it's worth doing or not.
In addition, you can use a business case for the following:
A complete assessment of the risks involved and their impact.
To understand the possibility of financial gains.
To set the timelines & milestones of the project.
To understand, is it viable to do with your current resources or not? And many more such things.
All in all, it helps you understand whether the project is worth all the time and effort or not.
When to use a business case?
You can use a business case to justify that the project is worth the resources, expenditure, and effort it would take.
It also can be used to win the approval of the business sponsor or people who are interested in buying in.
How to write a business case?
While writing the business case, you must keep the following points in mind:
Write in simple language.
Keep it brief.
Avoid adding vague or unclear information.
Write to the point, instead of being overly descriptive.
Include facts to back your idea instead of opinions.
Make sure that it is readable.
Highlight the benefits of your project.
Also, involve experts in their respective areas of your team in the compilation of your business case. And try to make it as simple and easy to understand as possible.
The Business Case Template
This is the standard business case template outline which will cover all important sections that you should include.
Executive Summary
Business Problem

Environmental Analysis (include Business Process as applicable)
Current Business Process
Objectives

Problem Analysis

Business Problem
Business Opportunity

Available Options

Option 1

Description
Benefits, Goals, and Measurement Criteria
Costs and Funding Plan
Feasibility
Risks
Issues
Assumptions

Option 2

Description
Benefits, Goals, and Measurement Criteria
Costs and Funding Plan
Feasibility
Risks
Issues
Assumptions

Recommended Option

Option Rankings
Option Recommended

Implementation Approach

Project Initiation
Project Planning
Project Execution
Project Closure
Project Management

Appendix
Say goodbye to boring templates
Build your business plan faster and easier with AI
Plans starting from $7/month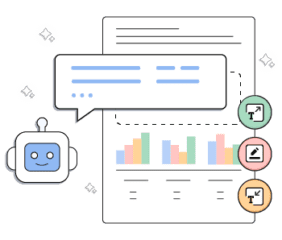 After getting started with upmetrics, you can copy this business case template into your workspace and modify the required information and download your business case pdf or doc file. It's the fastest and easiest way to start writing your business case.
Download a sample business case business plan
Need help writing your business plan from scratch? Here you go; download our free business case business plan pdf to start.
It's a modern business plan template specifically designed for your business case business. Use the example business plan as a guide for writing your own.