Cleaning might be a chore for someone but to some people, it is no less than passion.
And why not, who doesn't like a nicely organized and spick and span place? Although all of us can accept that some of us are better at it than others.
If you are planning to start a new cleaning services business, the first thing you will need is a business plan. Use our sample Cleaning Company Business Plan created using Upmetrics – Business Plan Software to start writing your business plan in no time.
Before you start writing your business plan for your new cleaning company, spend as much time as you can reading through some samples of cleaning and maintenance-related business plans.
Industry Overview
The cleaning industry stood at a whopping value of 61 billion dollars and isn't going to slow down any time soon.
Also, with the recent pandemic, the importance of cleaning has grown. And if you know how to organize spaces too there's no stopping you from building a thriving business.
So, while a bunch of us satisfy ourselves by watching the oddly satisfying cleaning videos on YouTube you could be out there building a profitable business out of it.
But before you go, we have a few tips and business planning hacks compiled for you.
Say goodbye to boring templates
Build your business plan faster and easier with AI
Plans starting from $7/month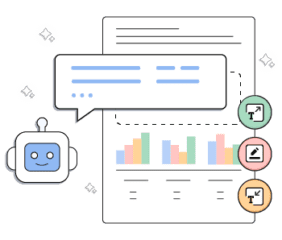 Things to Consider Before Writing Your Cleaning Company Business Plan
Pick a Specialisation

Pick what kind of spaces you want to clean. It helps you hire people who are the best at a certain job. After all, cleaning different spaces requires a different set of skills and precision.

You can go for anything from cleaning outdoor spaces, hotels, offices, schools, etc.

Above all, having a niche would help you become a specialist at your work and make your customers avail of your service more often.

Decide what additional services you can provide

Sometimes business is all about going that extra mile. Decide what additional services you can provide apart from the primary ones.

This would also largely depend upon the sector of the cleaning industry you are in.

For example, if you clean office spaces, you can specialize in the organization to make your service stand apart. Also, you not only get to charge an additional amount it makes you stand apart from your competitors as well.

Know your target audience like the back of your hand

Knowing your target audience helps you provide better services and change as their preferences change.

The cleaning industry is a lot about putting technology to maximum use.

From machines for better cleaning to booking online cleaning services the way, people clean and avail services have changed drastically. And to keep up you'll have to change too.

Know your competitors

Knowing your competitors is crucial. It helps you stay ahead of them and have a foresight of what's going to happen in the industry.

The cleaning industry has minimal entry conditions and is changing rapidly. Hence, knowing your competitors is a must.
Write Your Business Plan
If you have been mocked for cleaning a little too much, don't take it to heart. Make a business out of it. And here's a little bit of data to give you the required motivation.
Reading sample business plans will give you a good idea of what you're aiming for. It will also show you the different sections that different entrepreneurs include and the language they use to write about themselves and their business plans.
We have created this sample cleaning company business plan for you to get a good idea about how a perfect cleaning company business plan should look like and what details you will need to include in your stunning business plan.
Cleaning Company Business Plan Outline
This is the standard cleaning company business plan outline which will cover all important sections that you should include in your business plan.
Executive Summary

Market Validation
Objectives

Short-Term (1 -3 Years)
Long Term (3-5 years)

Mission Statement
Keys to Success
Financial Highlights

Units Sold v/s Revenue Chart

Business Overview

Company Ownership / Legal Entity
Location
Interior Operating Facilities
Hours of Operation
Start-up Summary

Products and Services

Outdoor Cleaning & Maintenance

Garden Maintenance
Grounds Maintenance

Indoor Cleaning & Maintenance

General Cleaning
Disinfecting

Customer Service

Market Analysis

Market Segmentation

Residential Cleaning
Commercial Cleaning
Specialty Cleaning

Market Trends
Target market

CMS Market Distribution
Competitive Advantage

SWOT analysis
Strategy & implementation

Distribution Strategy

Marketing and Promotion Program

Positioning Statement
Sales Strategy
Pricing Strategy

Operational Plan

Organization chart
Management Team
Personnel Plan

Hiring plan
Jane Doe
John Doe

Milestones

Financial Plan

Important Assumptions

Brake-even Analysis

Projected Profit and Loss

Profit Yearly
Gross Margin Yearly

Projected Cash Flow
Projected Balance Sheet
Business Ratios
After getting started with upmetrics, you can copy this Cleaning Company Business Plan into your business plan and modify the required information and download your cleaning company business plan pdf or doc file.
It's the fastest and easiest way to start writing your business plan.
The Quickest Way to turn a Business Idea into a Business Plan
Fill-in-the-blanks and automatic financials make it easy.
Get Started Now!

Download a sample cleaning company business plan
Need help writing your business plan from scratch? Here you go; download our free cleaning company business plan pdf to start.
It's a modern business plan template specifically designed for your cleaning company business. Use the example business plan as a guide for writing your own.