Picture the following situation: You are good at cleaning and want to set up a low-cost business.
Now, the possibilities are endless. But a pressure cleaning business is one such business that is not only low cost and easy to set up but is profitable as well.
If you are planning to start a new pressure-washing business, the first thing you will need is a business plan. Use our sample Pressure Washing Business Plan created using Upmetrics – Business Plan Software to start writing your business plan in no time.
Before you start writing your business plan for your new pressure washing business, spend as much time as you can reading through some examples of cleaning, maintenance & repairing related business plans.
Industry Overview
The high-pressure washing market stood at a whopping value of 2.3 billion dollars in 2020 and would continue to grow with the growth of the oil industry.
Pressure washers are mainly used to get oil, grease, and dirt off surfaces. It reduces manual efforts and makes the job of cleaning surfaces faster and more efficient.
The business is in high demand due to how well high pressures get the job done. Also, it is a highly profitable business too.
Say goodbye to boring templates
Build your business plan faster and easier with AI
Plans starting from $7/month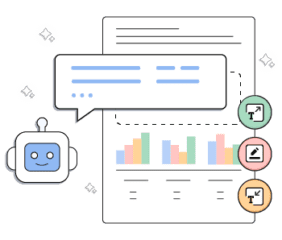 Things to Consider Before Writing a Pressure Washing Business Plan
Learn to use the pressure washer the right way

Although it might look fairly simple, using the pressure washer requires a fair bit of technical skills. If you know how to use the pressure washer the right way you can provide enhanced cleaning services. This gives you happier and more satisfied customers, and henceforth a profitable business.

Note down the necessary aspects for getting started

The setup of a pressure washing business is fairly simple, you might not even need to rent a facility as it involves a lot of on-site work.

But noting down the resources and facilities is important to ensure that you have all the facilities required to provide quality services, and do not face challenges due to the lack of equipment.

Set a pricing strategy

Pressure washing majorly involved service-based pricing. This makes it important for you to look into the pricing strategies. It is a good practice to look into the market value of the services to strike a fine balance between getting the maximum profits and having a price that customers are willing to pay.

Deciding your pricing strategy early on saves you from having bad finances.

Market your business

Marketing is an essential aspect of any business. And especially for a pressure washing business, it is essential because that attracts a high amount of competition due to its profitability and easy entry conditions.

Hence, finding your USP and marketing your business as per the same is important. Moreover, a good marketing strategy also helps you engage with your customers in a better way.
Chalking out Your Business Plan
Before getting started, you need to look into some details of the industry and business. Apart from that, you'll also need to formulate strategies to stay ahead of your competitors and manage your finances better.
Reading sample business plans will give you a good idea of what you're aiming for. It will also show you the different sections that different entrepreneurs include and the language they use to write about themselves and their business plans.
We have created this sample Pressure Washing Business Plan template for you to get a good idea about how a perfect pressure washing business plan should look like and what details you will need to include in your stunning business plan.
Pressure Washing Business Plan Outline
This is the standard pressure washing business plan outline which will cover all important sections that you should include in your business plan.
Executive Summary

Customer Focus
Mission Statement
Vision Statement
Business Target

Company Summary

Business Structure
Startup Summary

Products and Services
Market Analysis

Market Trends
Target Market
Marketing Segmentation

Corporate Sector
Institutions & Organizations
Residential Community

SWOT Analysis
Strategy & Implementations

Sales Strategy
Advertising Strategy
Pricing Strategy

Financial Plan

Important Assumptions
Brake-even Analysis
Projected Profit and Loss

Profit Yearly
Gross Margin Yearly

Projected Cash Flow
Projected Balance Sheet
Business Ratios
After getting started with Upmetrics, you can copy this sample pressure washing business plan template into your business plan and modify the required information and download your pressure washing business plan pdf or doc file.
It's the fastest and easiest way to start writing your business plan.
The Quickest Way to turn a Business Idea into a Business Plan
Fill-in-the-blanks and automatic financials make it easy.
Get Started Now!

Download a sample pressure washing business plan
Need help writing your business plan from scratch? Here you go; download our free pressure washing business plan pdf to start.
It's a modern business plan template specifically designed for your pressure washing business. Use the example business plan as a guide for writing your own.