Veganism is on the rise, and so are the alternative ways of fulfilling nutritional requirements.
And if you love growing plants and feel delighted by miniature stuff, then a microgreens business might be just the right thing for you.
Microgreens are used for everything from decorating houses to adding flavor and nutrients to food these days. They supplement quite a few requirements and are grown organically, hence having high demand.
And if you are planning to venture out into this industry, then a microgreens business plan can be of great help along with your skills to grow and take care of different varieties of microgreens.
Industry Overview
The microgreens industry stood at a whopping value of $1417.64 million in 2020 and with the growing practice of organic farming, it isn't about to slow down anytime soon.
Microgreens come in different varieties from radish to broccoli and are much healthier than food grown with pesticides. In the wake of the recent pandemic, people find the health benefits of microgreens impressive, as it makes you healthier and improve your immune system.
Microgreens have the largest market in North America and the fastest-growing one in the Asia-Pacific region.
Say goodbye to boring templates
Build your business plan faster and easier with AI
Plans starting from $7/month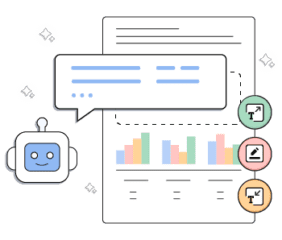 Some aspects to consider before you start working on your Microgreens Business Plan.
Do your research

Market research helps you understand what you are getting yourself into. It helps you know the ins and outs of the business and what strategy would work the best for your business.

Also, try to find out as much as possible about the setup process and costs. It helps you pick the most cost-effective and optimal setup.

Learn how to handle microgreens the right way

From food diseases to bad crops, things can go horribly wrong if you don't manage your microgreens the right way. And any business related to food is profitable, for sure, but it also comes with a huge responsibility.

You need to make sure that your product does not make anyone sick. Hence, learning the right way to care for microgreens is essential.

Decide upon a brand name and message

Having a unique identity is important to stand out amongst your competitors, and as we all know that any profitable business attracts competition and so does a microgreens business.

Building a brand that customers can resonate with is one of the best strategies to beat your competition in the long run.

Figure out your marketing strategy

Marketing your product the right way is essential for any business. As you are dealing with a perishable product, it is necessary to sell out your stock and package it at the right time. Hence, having a good marketing strategy can help by attracting your customer's attention. It also helps you in building your brand's credibility.
Chalking out your business plan.
If you are planning to start a new microgreens business, the first thing you will need is a business plan. Use our sample microgreens business plan created using Upmetrics business plan software to start writing your business plan in no time.
Before you start writing your business plan for your new microgreens business, spend as much time as you can reading through some examples of Agriculture, Farm, and Food Production related Business Plans.
Reading sample business plans will give you a good idea of what you're aiming for. It will also show you the different sections that different entrepreneurs include and the language they use to write about themselves and their business plans.
We have created this sample microgreens business plan template for you to get a good idea about how perfect a microgreens business plan should look and what details you will need to include in your stunning business plan.
Microgreens Business Plan Outline
This is the standard Microgreens business plan outline which will cover all important sections that you should include in your business plan.
Executive summary

Problem Definition & Validation

Problem Analysis
Solution
Solution Features

Objectives

Short-Term (1 -3 Years)
Long Term (3-5 years)

Mission statement
Keys to success
Financial Highlights

Super Sprouts – 5-Year Highlights

Business overview

Company Ownership/Legal Entity
Location
Interior Operating Facilities
Hours of Operation
Startup summary

Products & Services

Range of Microgreens

Super Sprouts will offer the following Microgreens

Efficient Sourcing & Supply

Market Analysis

Market segmentation
Market Trends
Target market

Customer persona
Competitive Advantage

SWOT analysis
Strategy & Implementation

Marketing and Promotion Programs

Direct Sales
Trade Publications
Trade shows
Website
Targeted Online Advertising

Positioning Statement
Sales strategy

Online Marketing Channels
Offline Marketing Channels

Pricing strategy

Operational Plan

Business Owners
Organization chart
Management Team
Personnel Plan
Milestones

Financial plan

Important Assumptions
Break-even analysis
Projected Profit and Loss

Profit Yearly
Gross Margin Yearly

Projected Cash Flow
Projected Balance Sheet
Business Ratios
After getting started with Upmetrics, you can copy this sample microgreens business plan template into your business plan and modify the required information and download your microgreens business plan pdf or doc file.
It's the fastest and easiest way to start writing your business plan.
The Quickest Way to turn a Business Idea into a Business Plan
Fill-in-the-blanks and automatic financials make it easy.
Get Started Now!

Download a sample microgreens business plan
Need help writing your business plan from scratch? Here you go; download our free microgreens business plan pdf to start.
It's a modern business plan template specifically designed for your microgreens business. Use the example business plan as a guide for writing your own.