Believe it or not—anyone can take a few pictures, but it takes true skill and talent to get the perfect shot.
And If you're the guy, everyone's after asking to click pictures at every party or event, starting a photography business could be incredibly lucrative and satisfying.
However, making your photography business successful is more than just clicking good pictures. You need a solid business plan to ensure success.
Need help writing a business plan for your photography business? You're at the right place. Our photography business plan template will help you get started.
Download the template and follow step-by-step instructions to draft your business plan in no time!
→ Download Now: Free Photography Business Plan

And though photography lets you fulfill your passion, it attracts a lot of competition due to its ease of entry.
Also, having a successful photography business takes a little more than skill. A photography business plan helps you deal with that, while you shutter away your masterpiece.
Industry Overview
According to the IBIS World industry report, the US photography market is expected to decline at a CAGR of 1.3 to reach 12.9 billion dollars in 2023.
With 7-8% profit margins, individual consumers and households make up the main customer base for the industry. Despite a minor recent decline, the photography industry is projected to experience consistent growth in the coming years.
Here are a few key industry highlights to consider:
Number of businesses: There are 258,450 operational photography businesses in the US in 2023.
Industry employment: 293,339+
Key players: Shutterfly Inc., Alamy Ltd.
Say goodbye to boring templates
Build your business plan faster and easier with AI
Plans starting from $7/month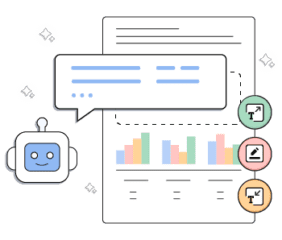 Things to Consider Before Writing a Photography Business Plan
You'll need to focus on both the artistic and business sides of your trade

Though having an excellent eye for proportion, dimensions, and light is great it isn't enough to have a profitable business. You bring your skills to the table, but you'll have to work as hard as any other business owner on your marketing, finance, and operations to have a profitable business.

And though it might seem intimidating, with the right amount of planning and strategizing you can do it smoothly.

Get the Pricing Right

It is important to study every aspect of the market and select the pricing strategy that suits your business the best. Your pricing as a photography business would depend a lot upon the niche you choose, your location, and the quality of your skills.

Develop Your Soft Skills

Good photography isn't just about your skills with the camera, especially if you are dealing with people. You'll need to make your customers feel at ease and have a friendly way of communicating.

This helps you become the person's go-to photographer. As pictures aren't just products you pay for, but memories that are cherished for years.

But at the same time, if communication isn't your thing you don't need to worry. As there are several other niches in photography that you can pick from.

Get the Right Equipment, but Don't Go Overboard

The right camera, technical equipment, etc, are important to help you work effectively. But it doesn't do to go over budget for it. Especially, if you are just starting out.

Pick the right equipment, but not the one that weighs down on your finances at the early stages of your business.
Why Do You Need a Photography Business Plan?
As you are ready to enter the industry, it brings us to the above question, why does one need a photography business plan?
Aren't you just supposed to dive right in if you are passionate enough?
The answer is, NO.
Though diving headfirst might sound appealing, it can lead to a series of roadblocks in the future. Also, a business plan isn't as time-consuming as it may seem to you.
It increases the efficiency of your business and acts as a guide on your road to success. Moreover, writing a business plan helps you get a clear idea of your goals and the opportunities and threats that stand in your way of achieving them.
Also, a well-researched and innovative plan can help you get funded. An investor's confidence in you is directly proportional to the clarity of your business idea. A business plan can help you achieve just that.
How to Write a Photography Business Plan?
Writing a business plan is not as intimidating as it seems. A well-rounded business plan requires thorough research of the industry, a clear set of goals, well-observed and carefully designed strategies to achieve them, and a clear list of milestones and timelines for all the departments of the business.
A business plan should include strategies for all departments from marketing to finance. There are several resources like online software, business consultants, and predesigned templates that can help you in writing the perfect business plan.
Writing a business plan has become a cakewalk through online business planning tools which can craft an ideal business plan for you at the snap of your fingers.
Chalking out Your Business Plan
Though anyone can click pictures with devices as simple as a smartphone, it takes skills, a sense of proportion, and creativity to make people stop scrolling.
In today's world of photo-sharing apps where people grapple for attention, the demand for excellent photographers continues to rise.
Hence, with the advent of Instagram, the photography industry is growing leaps and bounds.
Photography Business Plan Outline
This is a standard photography business plan outline that will cover all important sections that you should include in your business plan.
Executive Summary

Business Overview

Introduction
Products and Services
The Market
Financial Path To Success

Objectives
Mission
Keys to Success

Business Overview

Management and Ownership
Company History
Products and Services

Market Analysis

Market Segmentation
Target Market Segment Strategy
Service Business Analysis

Competition and Buying Patterns

Website

Web Plan Summary
Website Marketing Strategy
Development Requirements

Strategy And Implementation

SWOT Analysis
Competitive Edge
Marketing Strategy
Sales Strategy
Milestones

Year 1 – Digital Media Production
Year 2 – Digital Media Production
Year 3 – Digital Media Production

Financial Plan

Important Assumptions
Projected Profit and Loss
Projected Cash Flow
Projected Balance Sheet
Ratio Analysis
As you sit down to write your business plan, it brings us to the question, what all things you will need to include in your business plan? Read on to find out.
1. Write an Executive Summary
The executive summary section of a business plan works as an overview of your business and acts as a highlight of its aims and goals. It should be brief and precise and sum up everything your business stands for.
It serves as a pitch of your business ideas to potential investors and should have the following points.
The kind of services your business offers (Eg. Commercial Photography, Travel Photography, etc.)
Your target audience (Eg. Models, travel bloggers, influencers, etc.)
Your strengths and past experiences
Your goals for the company.
2. Business Overview
In the business overview section, you'll jot down all of the business ideas you have and analyze how to bring them to life.
This section would consist of an overview of the functioning of your business. as well as your mission statement.
While writing this section it is important to be as precise as possible It helps the stakeholders of your business to know it better.
3. Describe the Services You'll Offer
In this section of your business plan, you have to list the services you are going to offer. This helps you get a clearer idea of how to advertise your services and how to reach out to your target audiences.
For example, if you are a landscape photographer all of your marketing strategy and the list of resources and services you'll need will be built around that.
Also, your target audience would be travel websites and tourism companies. And the ways of reaching out to them would be different than reaching out to influencers or celebrities.
4. Market Analysis
The market analysis section is a crucial part of your business plan.
In this section, you'll write down everything you can find about the photography market as well as resources that can help you stay updated about the recent trends in the market.
For example, as a photographer, it is essential to know the trending photography techniques.
You can also include the size of the market, your competitors, areas that have the highest growth potential, etc Know the right market value of services and identify the existing market gaps that you can fill.
Let's consider there is no food photographer in your locality and the restaurants around you need one, you can specialize in food photography to capture that market.
5. Create a Website Strategy
The Internet is the first place where people look for any product or service, hence your business must have a website to be discovered by clients.
A well-optimized website can help you in meeting a lot of potential customers.
Including a website strategy in your business plan is crucial.
6. Plan Your Finances
Your financial planning is one of the major deciding factors of whether your business will stay afloat or not.
In this section keep track of your company's finances, jot down ways of making it more cost-effective. List down resources that can help you understand and manage your finances better.
Download a sample photography business plan
Need help getting started writing a business plan? Here you go; download our free photography business plan pdf to start.
It's a modern business plan template designed for your photography center. Refer to the example business plan and follow step-by-step instructions to start writing your plan.
The Quickest Way to turn a Business Idea into a Business Plan
Fill-in-the-blanks and automatic financials make it easy.
Get Started Now!

Write your business plan with Upmetrics
A business planning tool like Upmetrics is the best way to draft your business plan. This incredible tool comes with step-by-step instructions, customizable templates, AI assistance, and business plan examples to help you get started.
You may also explore our library of Entertainment and media business plan examples before you start writing your plan.
So, whether you are starting a photography business or planning to grow an existing one, Upmetrics is the tool you need to create a business plan.
So, what are you waiting for? Start planning now!