If you are a sociable person, who likes meeting new people, is hospitable, and like to live in scenic and touristy locations outside the city, then a vacation rental business might be a good option for you.
A vacation rental business gives you the chance to experiment with your creativity, too. You get to choose the decor, the breakfast menu, and more. And if you are here, chances are that you either want to start or grow your existing business.
If you are planning to start a new vacation rental business, the first thing you will need is a business plan. Use our sample Vacation Rental Business Plan to start writing your business plan in no time.
Before you start writing your business plan for your new vacation rental business, spend as much time reading through some examples of Hotel & Lodging Business Plans.
Industry Overview
The vacation rental industry stood at a massive value of 87.09 billion dollars in 2019 and is expected to grow at a rapid rate due to the increasing demand from millennials.
The major growth of this sector comes from millennials as they prefer privacy, access to cooking facilities, and many more such things that a rental has to offer over a hotel. BnBs are also more pet and kid-friendly, which has led to their rapid growth.
Also, millennials have more disposable income, which leads to more spending on travel, and hence more demand for vacation rentals.
Say goodbye to boring templates
Build your business plan faster and easier with AI
Plans starting from $7/month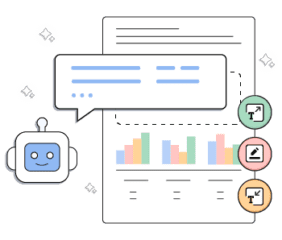 Things to Consider Before Writing your Vacation Rental Business Plan
Pick the right location

Many people prefer to travel to serene locations that do not have a lot of traffic or noise around. And these are usually the locations where most of the BnBs are located. Though these locations are good to be at as it is your target audience's preferred ones, make sure you don't pick locations that don't have access to basic facilities and supplies.

Focus on the decor

Focus on both utility and beauty while you decorate your place. Make it unique and, most importantly, Instagrammable. After all, who doesn't like a little free publicity? Your unique decor can also make you stand apart from your competition and make your place look impressive.

But at the same time, it is important to remember that you shouldn't go over budget for it. Yes, we are talking about going on the DIY route here. It not only gives your place a personal and unique touch but also helps you save money.

Offer the amenities that your target audience wants

Several reasons make your target audience select a vacation rental over a hotel. From the size to privacy and affordability, make sure that your business ticks off most of those points to make your rental services a preferred location.

At the end of the day, happy and satisfied customers are all a business needs to earn profits.

Have an online marketing strategy

According to data, more than a quarter of people look for BnB services online these days. And that's quite a huge proportion if you dig deep into the data, and nowhere small enough to leave untapped. Hence, it becomes essential for your business to have an online marketing strategy, to attract your target audience.
Chalking Out Your Business Plan
If you think that either of those is an overwhelming process, worry no more! Because a vacation rental business plan can help you through everything. A business plan can help you set realistic goals, forecast your finances, and design a business model that thrives.
Reading sample business plans will give you a good idea of what you're aiming for. It will also show you the different sections that different entrepreneurs include and the language they use to write about themselves and their business plans.
We have created this sample vacation rental business plan template for you to get a good idea about how perfect a vacation rental business plan should look and what details you will need to include in your stunning business plan.
Vacation Rental Business Plan Outline
This is the standard business plan outline which will cover all important sections that you should include in your business plan.
Executive Summary

Mission Statement
Vision Statement
Customer Focus
Success Factors
Financial Summary

Company Summary

History
Business Structure
Startup Summary
Funding Required

Products and Services
Market Analysis

Market Trends
Target Market

SWOT Analysis
Strategy & Implementation

Advertising Strategy

Phone Prospecting
Public Relations
Advertising
Ongoing Customer Communications

Pricing Strategy
Milestones

Financial Plan

Important Assumptions
Brake-even Analysis
Projected Profit and Loss

Profit Yearly
Gross Margin Yearly

Projected Cash Flow
Projected Balance Sheet
Business Ratios
After getting started with Upmetrics, you can copy this sample vacation rental business plan template into your business plan and modify the required information and download your vacation rental business plan pdf or doc file.
It's the fastest and easiest way to start writing your business plan.
The Quickest Way to turn a Business Idea into a Business Plan
Fill-in-the-blanks and automatic financials make it easy.
Get Started Now!

Download a sample vacation rental business plan
Need help writing your business plan from scratch? Here you go; download our free vacation rental business plan pdf to start.
It's a modern business plan template specifically designed for your vacation rental business. Use the example business plan as a guide for writing your own.