YouTube has massive business potential thanks to its more than 2 billion active users. Are you wanting to launch or grow your own YouTube channel, but are not sure where to start, then you need a plan first.
Do you need a business plan to start, grow, and secure funding for your YouTube channel? If yes, then we have prepared a YouTube business plan template for you.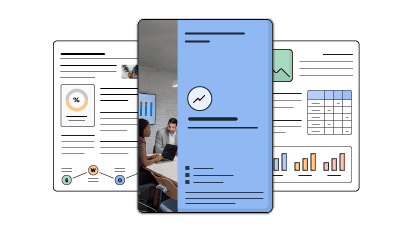 Free Business Plan Template
Download our free business plan template now and pave the way to success. Let's turn your vision into an actionable strategy!
Fill in the blanks – Outline
Financial Tables
How to Write a YouTube Business Plan?
Writing a YouTube business plan is a crucial step toward the success of your business. Here are the key steps to consider when writing a business plan:
1. Executive Summary
An executive summary is generally written after the entire business plan is ready because it provides an overview of the whole business plan. Here are some components to add to your summary:
Start with a brief introduction:

Describe your YouTube channel, its niche, and the type of content that will be available on your channel. Also, do not forget to include the name of your channel in this section.

Market opportunity:

Provide a high level of understanding concisely about your target audience along with their demographics and behavioral pattern. Also, explain how you will meet the needs of your target audience.

Mention the niche:

Are your videos going to be academic, giving investment tips, fully comic, giving the knowledge of the latest tech, or into fashion? Mention the genre of your videos in this section.

Video production:

Here mention the procedure of how will you shoot and where will you shoot the videos that you will update.

Marketing strategies:

List the strategies you will use to attract new viewers and promote your channel. You can do it through collaborating with other creators, advertising, boasting it on social media, etc.

Financial highlights:

Provide a summary of your financial projections for the company's initial years of operation. Include any capital or investment requirements, startup costs, projected revenues, and profits.

Call to action:

End your executive summary with a call to action, it can be a further meeting, a partnership proposal, or inviting another influence onboard with your channel.
Ensure you keep your executive summary concise and clear, use simple language, and avoid jargon.
Say goodbye to boring templates
Build your business plan faster and easier with AI
Plans starting from $7/month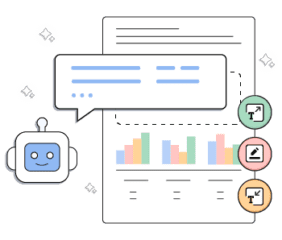 2. Business Overview
In the business overview, add different elements like location, legal structure, history, and vision & mission statement of your channel. Here is the business overview example for your YouTube plan:
Channel Description:

Provide all the basic information about your business in this section like:

The name of your channel and the type of content you might be producing, as in you might run one of the types of channels:

Photography and Videography Channels

Educational Channels

Gaming Channels

Vlogging Channels

Tech Channels

Fitness Channels

Political News Channels

Comedy Channels

Makeup Channels

Experiment Channels

Toy Reviews Channels

Legal structure Mention the legal structure of your channel, it might be a sole proprietorship, partnership, or LLC.

Ownership:

Describe the owners of your channel and mention their roles in running it.

Mission statement:

Add a mission statement that sums up the objectives and core principles of your channel. This statement needs to be memorable, clear, and brief.

Business history:

If you've already started a business, then you might have a story to tell about how you got the idea to start it and who helped in building your YouTube business back then.

Future goals:

It's essential to communicate your goals and vision. Include your goals for your channel's future, as well as any plans you may have to launch a new channel.
This section should provide an understanding of your YouTube business. Make it engaging as well as informative.
3. Market Analysis
The Market analysis section provides a precise understanding of the market along with the target audience and competitors. Your market analysis should contain the following essential components:
Identify your target audience:

Who are the people you want to attract to your channel? For instance, if you are teaching science on YouTube, your target audience will be science students.

Market size and growth potential:

Provide an outline of the industry, and the growth potential it has for upcoming years. Also, provide information about the number of potential viewers, their categories, etc.

Competitive analysis:

Identify and explore all other YouTube channels for a better understanding, including direct and indirect competitors. Do the SWOT analysis, and explain the competitive edge of your channel over other YouTube channels providing similar content.

Market trends:

Examine current and developing trends in your industry, such as involving live streaming, influencer collaboration, and video quality. Describe how your company will adapt to all the current trends.

Regulatory environment:

Describe any regulations or licensing requirements that affect the YouTube channel, such as copyright laws, data protection laws, child protection laws, etc.
Some additional tips for writing the market analysis section of your business plan:
Gather information from a range of sources, such as surveys, market research studies, and industry reports.
Be specific and provide detailed information wherever possible.
Include charts and graphs to help illustrate your key points.
Keep your target audience in mind while writing the business plan.
4. Content Strategy
The content strategy section of a YouTube business plan should describe the specific services and products that will be offered to customers. To write this section should include the following:
Type of content:

Explain in detail the type of content viewers can expect from your channel as tutorials, reviews, vlogs, etc. Avoid using complex technical terms or jargon in this section especially.

Highlight the advantage:

Describe how your content will help your target audience. Draw attention to the advantages your content has over those of your rivals.
Overall the products and services section in a business plan should be thorough, informative, and customer-centered.
5. Sales And Marketing Strategies
Yes, as the name suggests, it is one of the most important sections of a YouTube business plan because it mentions how to attract new viewers & subscribers and retain them.
Your USP:

Mention how your content will be different from the rest, also add the USP of your channel if you have any.

Marketing strategies:

Create a marketing plan that includes online marketing strategies. Think of email marketing, content marketing, social media, and other channels.

Advertising strategy:

Provide information about advertisements you will run such as paid advertisements, hoardings, banners, etc.

Monetization strategy:

Describe your monetization strategy, which outlines how you plan to make money. Will you sell to clients directly or through middlemen? Which sales strategies will you employ? What is the flow of your sales? How will you evaluate sales results?

Analytics and Metrics:

Define the metrics and analytics that will be used to measure the success of the channel's sales and marketing efforts, such as views, engagement rates, and revenue.
In general, be detailed about how will you drive viewers to your channel and retain them.
6. Operations Plan
It's crucial to take into account all your business processes and operational procedures while drafting the operations plan section. The elements that should be in an operations plan are as follows:
Content creation and publication:

Describe your plan for producing and releasing videos on your channel. Include details about any software or tool you'll be using, your plan for producing and uploading content, and how you'll edit and publish movies.

Operational process:

Describe the methods and practices you'll employ to manage your YouTube channel. Mention your day-to-day plans and plans to achieve long-term goals.

Engagement with the audience:

Describe your strategy for interacting with your audience, including your plans for responding to comments, hosting Q&A sessions, developing polls or surveys, and promoting audience participation.

Content calendar:

Create a schedule for your content that specifies when you'll make and publish new videos. Take into account the time needed to plan, write, record, edit, and upload each video.
You may develop a thorough plan that describes how you will run your YouTube channel by including these essential components in your operations plan section.
7. Management Team
The management team section describes the responsibility of individuals for running the YouTube channel. This section should provide a detailed description of the experience and qualifications of each manager, as well as their responsibilities and roles.
Founder/CEO:

Life the founder and co-founders, and describe their key roles and responsibilities necessary for running a successful channel.

Key managers:

Describe your management team's key members, roles, and responsibilities. It should include the senior management with their relevant experience in the industry.

Organizational structure:

Describe the organizational structure of the management team, including reporting lines and how decisions will be made.

Compensation plan:

Describe your compensation plan for the management team and staff, including bonuses, and other benefits.

Advisors/Consultants:

Mentioning advisors or consultants in your business plans adds credibility to your business idea. So, if you have any advisors or consultants, include them with their names and brief information consisting of roles and years of experience.
Describe the key personnel of your company and highlight why your business has the fittest team.
8. Financial Plan
Before planning your finances do a thorough analysis of all the financial projections at least for the first few years of your YouTube channel like the below:
Profit & loss statement:

It should display the expected revenues and costs.

Cash flow statement:

Estimate your cash inflows and outflows for the first few years of operation. As in incorporate cash receipts, and cash outflow to make your content, loan, or any cash-related inflows or outflows.

Balance sheet:

The balance sheet should show the assets and liabilities of your YouTube channel.

Break-even point:

Find a point where your costs and revenue will be equal. This way one will get to know about the point from which a company might start making profits.

Financing needs:

Estimate your financing need to launch, operate, or grow your channel. Do not miss out on including both short-term and long-term financial needs.
Be realistic with your financial projections, and ascertain all the estimates by providing proper evidence.
9. Appendix
When writing the appendix section, add all the additional information which can support any of the above sections of your business plan. It might include research sources, data, legal documents, or other such relevant information.
Include a table of contents: Make it easy for your readers to get to any specific part they want to check out directly after seeing it from the table of contents.
Conduct market research and present the results here, together with statistics on the target audience, market trends, and demographics.
Include any rules, licenses, or permits that may be applicable in this section.
Include any brochures, product descriptions, marketing materials, or other materials you may have that are associated with your business strategy.
A word of advice: Avoid using sophisticated vocabulary in the headings or table of contents. For your audience, keep it straightforward, understandable, and easy. Additionally, avoid adding any extraneous information to this portion of the company strategy.
The Quickest Way to turn a Business Idea into a Business Plan
Fill-in-the-blanks and automatic financials make it easy.
Get Started Now!

Summary
This YouTube business plan sample will provide an idea for writing a successful plan, including all the essential components of your business.
After this, if you are still confused about how to write an investment-ready business plan to impress your audience, then download our YouTube business plan pdf.