All You Need to Know How to Start a Restaurant Business In 2022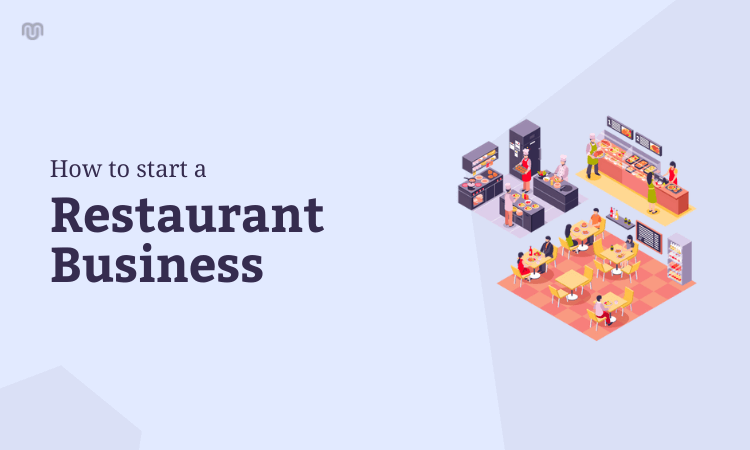 What comes to your mind when you hear "a well-run restaurant"?
A beautifully decorated place sending positive vibes around, a perfect blend of the chit-chat noise and melancholic music running in the background. Restaurant staff and waiters are moving around, taking orders gently.
Happy customers are enjoying the hot-served food on their plates, complimenting the chef, and leaving a 5-star rating for all the pleasant experiences they had.
If you're someone who is planning to start your own restaurant, this would be the dream scenario constantly running in your mind, isn't it? But to make this dream a reality, there are a ton of things a restaurant owner has to take care of behind the scenes.
Moreover, the latest technological advantages and COVID-19-induced new normal have completely changed how restaurants ran before.
To understand how the restaurant industry is shaping and what measures you should take while starting your restaurant in 2022, we have curated this blog post for you. Keep reading till and take notes whenever you feel it necessary. Let's start!
What Does The Data Suggest?
Running a restaurant business is a tough nut to crack and starting out as a beginner is even harder. That's why around 60% of new restaurants fail within the first year after they start and 80% of them shut down within 5 years from their starting point.
Thus, in this blog post, we are going to run you through a complete list of things you'll ever need to start your restaurant business and reduce the chances of failure up to a large extent. We will discuss everything from issuing licenses and permits to crafting a marketing strategy.
Before we jump to the TO-DO list, let's know what factors lead a restaurant to the path of success in the first place. Here we go!
What Makes a Restaurant Successful?
A well-run restaurant is more than just serving food. It's about managing the day-to-day operations and mechanics to run the front engine smoothly. Let's look into a list of things that affect the performance of a restaurant.
12 most important factors that increase the probability of success of a restaurant:
Market research
Proper location
Niche, concept, & clarity
Aesthetic: decoration, food menu, & vibe
Consistent food and great staffing
Leveraging technology properly
Keeping up with trends
Killer marketing strategies
Staying in tune with restaurant financing
A robust customer-feedback review system
Get ready with a mood board in hand, know what all you need to start your restaurant business from the list down below, and kick in the foundation of your mission restaurant!
A One-Stop Checklist to Tick Off Before Opening a Restaurant in 2022
Vision and Concept of the Restaurant


First thing first, you need to be able to explain the vision that you have in mind before pitching to your potential investors & strategizing the whole thing. Ask these questions to yourself:

What would set you apart from your regional competitors?
What would compel your potential customers to visit your place?
What are your long-term goals? Do you want a single-place restaurant or would you want to expand the business later?
What is the mission statement of your restaurant? What will be the key purpose and values that you wish your employees, customers, vendors, and stakeholders to follow while dealing with your business?

Market Research & a Solid Business Plan

Do a thorough analysis of the industry; demand, supply, and potential competition in the concept that you're planning to work on. These pointers will create the base of your elevator pitch that you're going to repeat and explain to everyone including your friends, family, as well as investors.

What is the exact niche that you're targeting?
How would you define your potential customers?
Who are your competitors and how well are they doing?
What kind of restaurants in your region is doing well? For example: Is it the family restaurant or the ones nurturing the dating vibes?
What are the ongoing trends in the new normal? Some restaurants, for example, are now opting for multiple income streams like offering home delivery, subscription services, grocery options, and providing pre-defined meal kits, especially after COVID-19.
Perform the analysis on a geographical and demographical level as well. Because that's where you would find your customer avatar.
Do a SWOT analysis and identify the list of strengths, weaknesses, opportunities, and threats that your restaurant is expected to navigate through. And plan your business by minimizing the weaknesses and focusing on reinforcing the strength.
Fun Fact:
Even the diners are happily accepting these extra offerings in their favorite restaurants. In fact, 44% of customers say they've bought something apart from the standard meals and 30% say they've bought the retail items multiple times in restaurants.
Source:
SquareUp
Name, Aesthetic & Vibe

Utilize your market research findings in designing the aesthetic of your restaurant. Land on a name and logo that perfectly define the purpose of the concept and would click easily with your target audience. You can also take a look into color psychology that would reinforce the message you're trying to pass on and woo your target customers.

For example, if your target audience is millennials, try to tailor the name, logo, and decoration of the place in accordance with how the millennials talk and what they're talking about. You can take inspiration from social media to better understand where they're hanging out the most.

It's up to you if you want to keep it simple or build a hook and a narrative around the design and the entire aesthetic of your restaurant. Either can work out for you if played well. Hence, you should go with your vision while creating vibes for your restaurant.
Not just social media and the Internet, pure and high-quality ideas are generated when you meet people in person. Go out and talk to people i.e., your potential customers in your region to know how they think and what would click with them.
Restaurant Financing

Whether you're bootstrapping or raising funds from your investors, always be in tune with the money you're investing in your restaurant business. Read books, get advice from experienced entrepreneurs, and even hire a finance consultant if your budget allows.

Businesses fail when the owners fail to give proper attention and differentiate between revenue and net profits. Talk to an expert financial advisor to navigate through the ups and downs and avoid bankruptcy.

Location of the Restaurant

This is one of the most underrated factors that make or break a restaurant's fate. Try to sense the vibes of the places in your region and try talking to people working or visiting that area. Ask them if they would like an eatery there and if they're facing any lack of services that you can fill with your ideas.

Analyze and choose a location that would not burn a hole in your pocket but also refrain from choosing a place where your target customers don't hang out often. For example, if you're planning to add groceries and retailing to your service list, choosing a hustle-bustle place would be a wiser thing to do. There can be multiple factors based on the kind of place you're targeting.

Talent Staffing & Management


Initial hiring can make or break your business. Thus, pay special attention to your hiring process. The great resignation has made it even harder to sustain employees and carry out things efficiently. Thus, start by hiring people who can handle multiple things at once and reduce the workload from your shoulders.

For example, try to hire a manager who already has hands-on experience in handling day-to-day operations, managing staff, etc. This would make you clear your mind and you can focus on making more important decisions.

Planning the Entire Operation Beforehand


Figure out the resources you need and how would you satisfy the day-to-day demand. Try to automate things as much as possible. Talk to different vendors to have a proper and regular supply of goods including fresh vegetables, decorative flowers, drinks, etc.

Set up deadlines and timings for every vendor so that your staff members can organize things on time before you flip the banner from CLOSED to OPEN every morning.

Licenses and Permits

Now, comes the boring but the most important part of starting a restaurant. Issuing licenses and permits. Let's know how you can jump-start the process of legal formalities and papers.

If you want to secure the unique name of your restaurant from getting plagiarized by your competitors, you need to file for DBA (doing business as) with the state's agency.
After putting a stamp on the name, now you'll need to select the entity of your business. This will procure the rules and regulations of how you would file your state and federal taxes, the designations of different team members, and other potential legal proceedings in the future.
If you are the only owner of your restaurant, you should opt for a sole proprietorship. While if you're starting out with your partner(s) you can choose any form of partnership from a general partnership, limited partnership, or a joint venture.
For leasing a property for your restaurant, you would need to have clear communication with the owner and prepare error-free legal documents.
There is a list of other things while issuing licenses and permits that you should understand from your business attorney or any relevant advisor. Since the process of documentation and legal formalities are lengthy and complex, you should hire a business attorney to make things smoother for you.If you are not in contact with any business attorney, simply use Google to search for, "Business attorney near me" and contact the best one in your region.
Many entrepreneurs don't recommend the partnership model as it induces hurdles in the long run. You should only consider it if you're really confident about your business partner.
Leveraging Smart Restaurant Technology


Running a restaurant is a serious business. This is why techies are building tools especially to help this industry become more organized and efficient. Smart tools like restaurant POS, CRM, ERP, employee scheduling, and time tracking software will help you run your business hassle-free even with a small team. Do proper research and invest in the software that would make your restaurant a "smart restaurant".

Make your Business Flexible and Pivotable

Although you should start your journey with the simplest of strategies, never shy away from keeping multiple doors open. Just like we discussed before, restaurants are pivoting their businesses to create multiple sources of revenue generation.

The "extras" that you can keep in your restaurant business roadmap:

Such as instead of going with only the dine-in option, offer home food delivery and curb-side pickup options too.
Plan out monthly or yearly food subscription models and meal kits to make it more convenient for your customers to order from your place.
You can also offer other retail goods like groceries or even decorative pieces that your customers might buy as souvenirs.

Marketing Strategies & Customer Support


if you have watched the web series "Fleabag", you might remember how the protagonist plans her cafe's daily serving styles to engage her customers. And the cafe which was almost dead before gets "chatty on Wednesdays" and houseful throughout the week.

To make your restaurant successful, use your creative juices and pour them into your marketing strategies with a bag full of customer support. Here are things you can count on while wooing your customers to your restaurant:

Restaurant serving styles and routine
Festivals, occasions, and offers
Specials on the menu
Regular updates via digital marketing. Leveraging email marketing and social media marketing would be the best strategies you can do to grow your restaurant business with the lowest investment.
Leverage local SEO and register your business on Google or any other search engine that your customers use.
Customer feedback system: both online and offline.
Customer loyalty privileges and discounts. Utilize the data you have on your POS and CRM to up your marketing game and win your customers' hearts.
Working from home is still in trend and is most likely here to stay. And after getting relief from the grim COVID-19 situation, people are exploring new places to work, including cafes and restaurants around. You can leverage this opportunity by making your place more suitable for such customers.
Apart from designing a more productive environment, you can create special offers for freelance professionals or people working remotely to woo them toward your business.
Contactless Ordering & Multiple Payment Systems


Modern customers want modern solutions and a variety of options. Not just on their plates but also while making the payments and ordering food. Contactless food ordering systems came into fashion after COVID-19 where you can order food without touching the menu card.

Configure and place the QR code for the food menu and other restaurant-related information. You can also set up a self-ordering kiosk system so that they can order the food without waiting for the waiters and restaurant staff. The chefs and cooks will directly get orders from the customers and this will make the process more hygienic as well as more efficient.

Apart from food ordering, you should also pay heed to keep multiple payment systems in your business. Configuring UPI, digital credit and debit cards, crypto payments, etc. Such flexibility and options will have a huge impact on your reputation in your customers' eyes.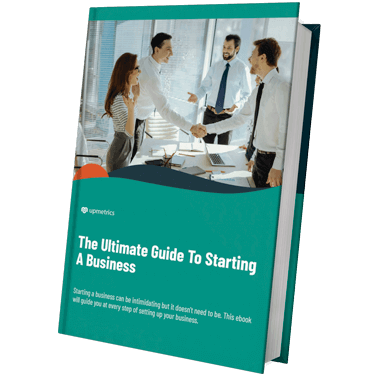 Conclusion
A restaurant's success is not a one-time thing, it's a slow and consistent process. Even after winning the hearts of customers, it demands equal efforts it took to stand initially, if not more. And those who are starting out their restaurant business in 2022 have an edge over their previous counterparts because they can leverage the information that has been gained before, especially in the past two years.
We hope this blog post would help you procure a better strategy for your restaurant venture. Good luck!
Don't forget to share this post!