Writing a business plan involves a lot of research on various aspects of your business. However, readers don't always have the time to read every section of your plan and may even skip some parts altogether. To make this process easier, we use an excellent executive summary.
With a business plan executive summary, you inform the reader what they are about to read and why they should care. If done right, it can help create a great first impression and motivate your readers to pay greater attention.
In this article, we'll see what is an executive summary, how to write an executive summary, and a few tips to follow. We have also included an example to help you create one for your business.
What Is an Executive Summary in a Business Plan?
An executive summary is a list of all the important sections of your business plan. It introduces the reader to the document and provides direction to continue reading it. Simply put, it is a short outline of your business plan.
The executive summary is the first section of your business plan and usually includes not more than two pages.
It serves the following purposes:
It Grabs the reader's attention
Saves the reader's time
Helps identify the most important sections
Provides a quick description of your business idea

An impressive executive summary should be comprehendible on its own without any additional info from the business plan.
How to Write an Executive Summary
The job of an executive summary is to communicate key points of your business plan to your readers as quickly and concisely as possible. These include the following: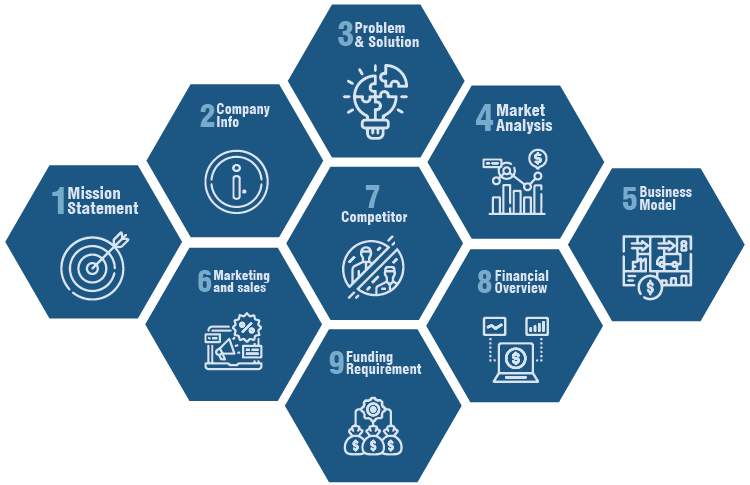 1. Mission Statement
First, start by establishing the core purpose of your business. Specify why your company exists and the goals you want to achieve through it. This assures the reader that you have a long-term vision.
A mission statement should be short and easy to read. Ideally, no more than a few sentences. Investors look at your mission statement to check if your values are compatible with theirs.
2. Company Info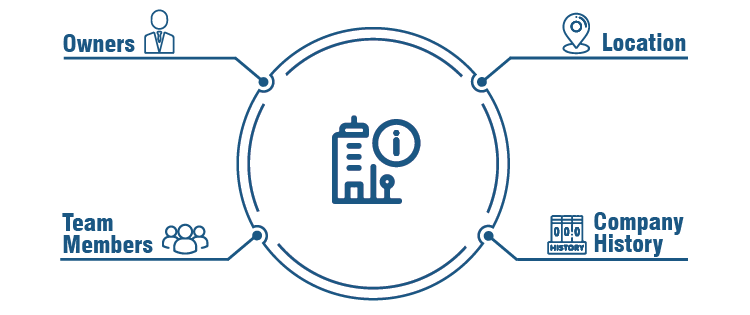 Here, you mention a brief overview of your company. It can include the business location, owners, team members, company history, etc. If you are an established company, this is a good place to mention your achievements and experience in the industry.
If you are a startup, you can mention the qualifications and responsibilities of your key team members. This gives investors an idea of your company's culture. If you don't have a team yet, mention the talents you wish to hire.
3. The Problem and the Solution
Here, you mention the market pain points you identified and aim to solve. It may also include the projected demand for the products and services you intend to offer and how they help.
Investors analyze the viability of your business idea based on how competent your product is in solving the problem you're targeting.
Include the USPs of your offering in this part of your executive summary. It helps the reader actualize your solution.
4. Market Analysis
After describing your product, you move on to defining your target audience and their demographics. Include a brief description of your ideal customer. It's a good idea to add key statistics to quantify the demand for your solution.
You can also mention the market share you are looking to capture. This will help investors analyze your company's profitability with ease.
5. Business Model
Your business model refers to the method(s) you use to generate revenue and deliver solutions to your customers. Simply put, it's how you make money and your pricing strategies.
Remember, your business model is a direct indication of ROI for investors, so make sure to pay close attention to it.
To inspire confidence in your readers, you can explain how your business model aligns with your target customer's buying behavior and values.
6. Marketing and Sales
How you intend to market and sell your products is often of acute interest to readers. This includes your marketing strategies, your brand message, and image, marketing mediums, etc.
A strong description of your marketing plan will help display competence to the readers and let them know of the marketing tools you have available at your disposal to exploit.
7. Competitors
One of the biggest considerations in business decision-making is competition. If left unattended, your rivals can capture your market share and make your products look outdated. They may even undercut you by finding more efficient ways to provide solutions—lowering the demand for yours.
Given the above, it's not surprising that stakeholders are very interested to know how you plan to survive and thrive in a competitive business environment. Explaining what makes your customers choose you over your competitors is a great start. You can also discuss your weaknesses and how you plan on tackling them.
8. Financial Overview
In this part, you outline your company's current financial position and future projections. It includes annual revenue, sales and expenses, and milestones for the coming years.
For established companies, former years' revenue and sales numbers can act as evidence to support forecasts. For startups, it's a good idea to add your startup costs as it helps investors get a complete picture of your financial situation before they make a decision.
9. Funding Requirement
If you are drafting your business plan to acquire funding, know that numbers speak louder than words. Make sure what you include in this section leaves no room for incorrect assumptions or vagueness.
You may consider the following questions:
How much have you already secured?
How much are you seeking from this investor?
What do you intend to do with the funding?
How will the funding impact the business?
Answering these questions will help investors get a quick look at your funding requirements without having to wait till the end of your business plan. This saves time and is more efficient.
Tips on How to Write an Executive Summary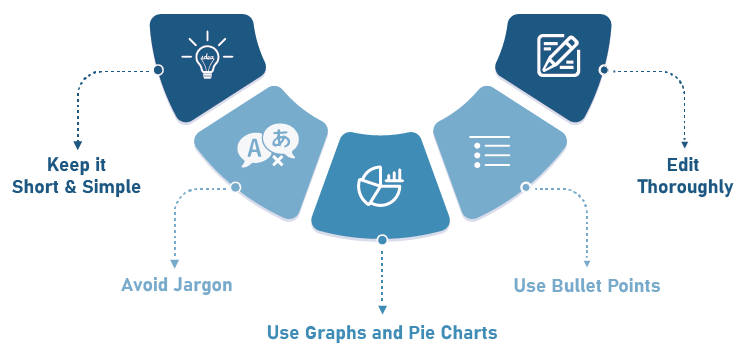 Although the executive summary is the first section of your business plan, you should always write it at the end. This is so because once you are done with all the other sections, you can easily pick out the most important points to put in the executive summary. Here are some tips to help you in the process:
Keep it short and simple:

Remember that your executive summary is just an outline of what you have already mentioned in the business plan. You don't need to include every last detail here but only the highlights of each section.

Avoid jargon:

The point of an executive summary is to save the reader's time and make it easy for them to get to know your business. Although adding common business terms is not a problem, avoid complicated industry jargon.

Use graphs and pie charts:

Using graphs, pie charts, and tables to represent data helps get the point across more quickly and accurately. You can use them for financial projections, sales estimates, market share, etc.

Use bullet points:

Bullet points make your executive summary more readable. Use them whenever possible to make it easier for the reader to find important info and skip past parts they're not interested in.

Edit thoroughly:

An executive summary shouldn't be longer than two pages, yet it should be information-packed. It can be challenging to get it right the first time, so don't be afraid to spend time editing it as many times as necessary.
Executive Summary Example
Mission statement
Joe's Café was built on the idea of community and how food unites people. Our mission is to foster friendship, connection, and kindness. We do this by creating a hospitable environment for our customers to relax and socialize, all while we serve them the best foods and beverages.
About us
Joe's Café was founded in 2010 and is based in Arizona, US. We are a rapidly growing family-owned business owned by couple Julia and Joe Thomson.
We are proud to have a team of:
9 baristas
2 managers
1 accountant
2 marketing executives
The problem and solution
We have identified that our customers want a place to hang out rather than buy takeout or grab a quick bite. To fulfill this need, we are planning to expand our lounge area where they can sit with friends or meet new people while enjoying our coffee.
Market analysis
Given our café's close proximity to Wilson University, neighboring corporate offices, and residential buildings, we aim to cater to them. Our ideal customers are:
College students
Corporate employees
Marketing and sales strategy
We plan to organize a grand re-launch of our cafe after the renovation to get the word around. Further, we also plan on promoting the launch by putting up posters around the premises of the university and offices.
Competitors
There are three other cafés within a 5-mile radius. However, we have a competitive edge as we are the closest to the university and offices.
Financial Overview
Our business model is a traditional brick-and-mortar model. Last year, we recorded a revenue of $50,000. Once the renovation is done, the forecasted revenues for the next three years are as follows:
Year 1: $100,000
Year 2: $117,000
Year 3: $123,000
Funding requests
The total cost of renovation amounts to $300,000. This includes:
Owner's equity: $100,000
Bank loan: $150,000
Current funding required: $50,000
In exchange for the funding, the investor shall be entitled to 20% of Joe's Café's total net profit for the next 7 years.
Convey Competence with an Executive Summary
Writing a business plan is a lengthy and tedious task, and so is reading it. With an executive summary, you can give investors a quick glimpse of all the crucial parts of your business plan. This will help you look more professional and increase your chances of securing funding.