Have you recently launched your bakery business? All your products are extraordinary and delightful, aren't they? Still, do you feel stuck in the same location with the same customers?
Consequently, you do not know how to grow a small bakery business. Worry not, here are some such tips that will not only help you scale your bakery business but will also help you in knowing how to sustain it.
1) Go Through All the Legal Procedures
During the initial stages, you will need to register your home bakery business. Opt for licenses and permits, go through all the food safety measures, and make your products sync with the requirements.
Have clearance from all the departments that are necessary for your state.
2) Mention the Nutritional Value of Your Products

Gen Z and millennials, in fact, people of all ages, are being health conscious nowadays.
Let your customers take an informed decision with the nutritional label. Though many customers neglect fat and calorie count while eating bakery products, still giving consumers the option is always better.
You can also opt for the option of showing the nutritional value on request.
The bakery industry trends have enjoyed tremendous success recently as a result of freely providing nutritional information for every one of its items.
If you're still on the fence, think about providing nutrition information upon request or through your company's app rather than having it prominently displayed on your menu.
3) Explore And Sell Online
The online market space is vast. You can choose your target audience and target them directly on a more extensive level.
Here the point of reaching the global level isn't there, as the goods will get damaged soon. But targeting the right audience is crucial.
Online sales of baked goods can greatly expand your potential clientele. Online food shopping has become one of the consumer trends, making it a great way to expand your clientele.
Setting up an online store will take effort, but it can significantly grow a business.
4) High On Protein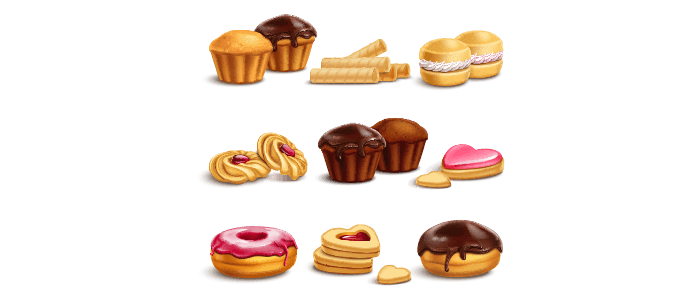 High-protein confectionery foods are increasing in demand, and some bakeries even focus only on them.
An adult needs 0.8 grams per kilogram of body weight protein daily, so your contribution will attract more people.
Consider "The Complete Cookie," a protein-rich cookie that is offered in a variety of flavors and is the best-selling item.
Don't worry if your bakery doesn't specialize in high-protein snack food. You can always serve cookies and muffins with a considerable amount of protein.
5) Local Ingredients
Consumers place a high value on locally sourced materials, and locally produced goods are increasingly overtaking organic or all-natural alternatives in popularity.
One of the major small business tools is to source your material from the local market.
According to research by the American Bakers Association, 41% reported that eating at a restaurant that uses ingredients from the area affected their decision on which establishments to frequent.
Incorporate business plan effectively to grow small bakery business, source local ingredients, and provide food innovation.
Hence, Plan – Innovate – Experiment – Repeat.
6) Serving More Customers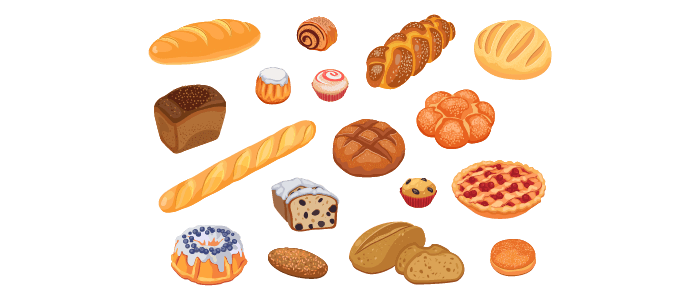 If you believe your current activities are at their maximum capacity, consider opening more sites.
More sites – more awareness – more recognition – more brand value – more customers!
It is feasible but will need capital to secure a new lease and rehabilitate the area.
Find ways to improve your present output also. Thus, you can produce more bread or pastries in a single batch.
If it's not possible, think about adding a late-night or overnight shift so your bakery can operate retail during the day and wholesale at night.
7) Reduce-Per Unit Cost
You'll need to purchase more ingredients and supplies as you improve your output. Additionally, you frequently pay less per ounce or pound when you purchase more, saving your fund.
To ensure you're receiving the great deal possible, review the prices you're paying suppliers for bulk quantities of flour, sugar, chocolate, and other materials for your bakery startup.
The same idea holds for packaging, takeout containers, receipt paper, napkins, and any other materials you use to serve your clients.
Consider labor costs after dealing with ingredient and supply costs. Upmetrics can help you in forecasting projections with its financial calculators. Hence, less time spent tinkering with figures translates into lower labor costs!
8) Market Opportunity
Even though many automatic and semi-automatic bakeries are there, some individuals still prefer fresh bread and other goods from their neighborhood bakery. Due to its low cost and rapid population increase as well as shifting dietary preferences, and popular bakery items for mass consumption.
In the category of processed foods, the bakery business has ranked third in terms of sales in the growth report.
It also notes that the biscuits business, which is anticipated to surpass the sector's overall development, continues to be its sector's brightest star.
Consequently, starting a bakery is regarded as a lucrative and promising business option for entrepreneurs using a great business plan.
9) Allergen Free Products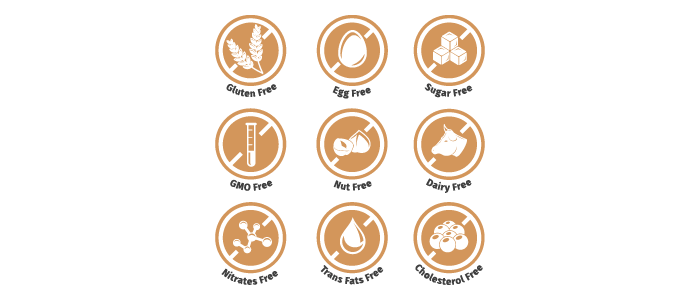 Allergic-free baked goods are popular in bakery industry trends even though sales of gluten-free foods may have decreased.
In general, sales of products free of allergens have increased gradually and are still increasing. In addition, food allergies are on the rise, which means that more and more individuals will be looking for allergen-free items.
There may not be as many allergen-free options in your community as there are in bigger areas like NYC, which gives you a chance to grow a business.
Determine what is lacking in your neighborhood to start. Are there enough options available for people who have allergies to eggs, dairy, and other foods?
Look at your competitors to identify any gaps you can cover, or ask your clients what allergies they or their family members are affected by.
10) Packaging & Promotion Matters
The use of artisanal packaging is popular and a wonderful method to differentiate your items from the competition. For promotion, some of the small business tools are available online.
Here the promotion does not mean that you can do random activities on the go or a few activities on social media. But it should be planned first in an appropriate manner. It would help if you answered the questions like – where you will promote, how you will promote, what products you will promote, etc.
You can take the help of online business plan software like Upmetrics to plan everything about your bakery business including – Promotions.
Coming back to the packing part – to make your service/product memorable, distinctive packaging is determined as one of the best strategies for growth.
Beautiful packaging gives a natural human touch that customers enjoy and distinguishes handmade, regional goods from generic mass-produced ones.
A lot of consideration should be given to the artisanal packaging, which is an extension of your bakery's logo. When it comes to the bakery menu, we consume with our eyes first. It can be accomplished with the use of beautiful packaging.
Start With The Business Plan Right Away!
Frustrated for not being able to write an efficient business plan? then download our sample bakery business plan and begin your journey.
Upmetrics will not only make your business plan impressive, but help you with getting investment, proper cash flow projections, industry overview, and market overview. So, what are you waiting for?