Howdy entrepreneur-in-the-making?
Are you looking to start a business in Texas?
If yes, read on.
Being a Texan, you must have heard the phrase – "Everything is bigger in Texas".
Texas is geographically the second-largest state in the United States. It is home to 6 of the fastest-growing cities in the United States. Five of the USA's largest cities are located in Texas.
The state of Texas is the second largest ($2 trillion) in GDP terms, right after California. If we were to declare Texas a sovereign state today, it would be the ninth-largest economy in the world. No wonder it is called the "Economic engine of America".
Texas is also home to more than 500k+ startups. There has been a huge surge in business startups after the COVID-19 pandemic. This is a golden opportunity for all startup founders and entrepreneurs looking to start a new business.
To make it easier for you to start a business in Texas, we've listed down the top business ideas in Texas for 2022.
Let's take a look at the contents. Shall we?
1. Finance
Wealth Management


Texas is home to 3 million small businesses and more than 10 million employees. This means there is immense financial growth in the city. From CEOs and CMOs to CTOs, the city is host to professionals who require a roadmap to manage and grow their wealth i.e. equity, bond, mutual funds, crypto, real estate, etc.

If you have a background in finance, business, management, or economics, you could excel in wealth management and create the most profitable business in Texas.

Crypto Tax Business

Texas has become one of the biggest crypto-mining hubs in the country. All thanks to cheap electricity, legislative validation, and expanding renewable energy options. This means, there is a huge trade volume for cryptocurrency and a guaranteed profitable business idea for Texas – Crypto tax services for businesses.

As a business owner, you would have to constantly study the new crypto taxation rules, and changes made by the legislation. The field is still evolving and has immense growth opportunities.

Financial Advisor

Tracking the latest developments in Cryptocurrency and Blockchain can be intimidating. But if you have a background in finance or economics, and are comfortable with other asset classes, becoming a financial advisor is a great business option. You could advise your clients professionally and manage their investment assets such as Stock (equity), bonds, Mutual Funds, etc.

Bookkeeping

If you are a numbers person, and love organizing and taking care of finances, Bookkeeping is an excellent business opportunity. Since Texas is home to a large number of organizations, they need professional help in Bookkeeping.

What's more? If you are an expert, you could seek technical help and build a SaaS product for bookkeeping.

Credit Repair Business

Credit card holders in Texas owe an average credit card debt of $6,999. A cardholder could, therefore, avail of professional expertise and reduce their debt financing. Be sure to read about the present legislation concerning credit repair and obtain the necessary business licenses and permits.
2. Marketing
Advertisement Agency

Have you heard about popular advertising agencies such as Ogilvy & Mather, Publicis Health, and Dentsu? Do you know why they are popular? They are well known for their advertisement campaigns for brands such as – Mercedes, Dove, Rolls-Royce, etc.

You can start a similar business but for a different niche. You could help businesses with designing brand videos, commercials, or TV ads as well.

All you need is imagination, creativity and a unique perspective to excel.

Social Media Marketing

COVID has accelerated the need to shift offline businesses, online. Be it a physical goods store, a restaurant, or a gym, businesses require social media marketing. All you need to learn is how to grab the attention of your prospects, and solve their problems using your client's product/service and you are good to go.

There are multiple social media platforms such as Instagram, YouTube, LinkedIn, and TikTok. You can master anyone and build service around it.

You can focus on micro-video content. They are trending these days on TikTok, YouTube, and Instagram. You could even club video editing services in your offer.

Digital Marketing

Social media marketing is a part of digital marketing. Other fields include email marketing, SEO, content marketing, influencer marketing, and PPC ads.

All these services aim to help businesses achieve one goal – generate leads.

Start by servicing clients from a particular industry and then slowly expand your team and serve clients from other industries.
3. Food
Mobile Food Trucks


Are you a foodie with business acumen? If yes, this business idea is for you. Mobile Food Trucks are large trucks that make and serve food on the go. They have their competitive advantages – no need to pay high taxes, great popularity, and growth potential.In the United States alone, the food truck industry is expected to close in on $1 billion in annual revenue. You can transition from just being a foodie to creating the most profitable business in Texas.
Meal Delivery Service

Countless startups mean countless workforce. This provides an opportunity to open a business in Texas that delivers delicious food to each office's doorstep. The best part? It's a recurring business. You could serve up to 2 meals a day per person. This business could be scaled easily if it is set up near a commercial hub. The projected industry growth for this business is $1.8 billion by 2024.

Organic Farming


A recent study found that the total organic food sales will cross $320 Billion by 2025 in the United States. This means that many health-conscious consumers are switching to organic food. Texas is home to some top organic crops such as peanuts, rice, and cotton.

What's more? You could even provide organic farming business services to people who own farmland and open a business in Texas profitably.
4. Health, Wellness & Beauty
Hair Salon & Spa

Do you enjoy grooming and have an eye for fashion? If yes, this business idea is for you. If you know the latest haircut trends and know how to market yourself, the sky's the limit. And, the best part? It is a recurring business. If clients are happy with your services, they will come back to you.

Additionally, you could also recommend products to make additional income.

Nail Salons

A nail salon offers services like manicures and pedicures. Just like the hair salon and spa, this is a recurring business as well.

If you have a great sense of aesthetics and are into grooming and healthcare, this is the perfect fit for you.

Makeup Artist

If you are already practicing your craft in a salon or are freelancing, you could transition into a business. As a business employer, you could build a team under your brand and hire additional makeup artists.

You could consider renting a studio space and leveraging your existing freelance clientele base.

Fitness Center and Personal Training

Contemporary fitness centers offer workout options such as Boxing, Tai Chi (Chinese martial art), Hatha Yoga, and Dance classes. It is a unique business idea for Texas.

If you are a fitness enthusiast and love to coach, this would be a perfect fit.

You could rent out a space (near a commercial hub) and attract startup and business workforce to your center. Additionally, you could even tie up with businesses for offering great discounts to their employees. This is one of the best investment opportunities in Texas.

If you do not want to rent a space, you could offer 1-on-1 online classes and private consultations.

Integrated Healthcare

Integrated Medicine also known as Holistic healthcare provides an alternative to the western medicinal approach. They use natural healing processes.

Conventional western medicine seeks to work on the symptoms, whereas integrated medicine works on the root cause of a disease.

To become an integrated medicine practitioner, you could take up a technical course or a degree. After you have the experience and credibility, you could even team up with other integrated medical practitioners and offer services as a team.
5. Product-Based Business
If you own a physical store, you could shift to the e-commerce business model. This would help you store more inventory, make your store available online 24×7, and save cost.
Before you shift your business model, we recommend that you use online business planning tools such as Upmetrics for this. Simply because they are easy to edit and do not require any technical expertise.
Also, the best online business planning software offers business plan templates, which can save you both – time and money.
Sports Equipments

Texans are in love with sports. From baseball to Formula One to soccer. And this allows us to supply sports equipment to these fans. Texas is even home to 11 major league sports teams.

You could contact sports coaches of youth sports teams, junior high school teams, and university teams. These teams buy in bulk. This makes it a guaranteed profitable business in Texas.

You could even sponsor these teams, which would help attract the right attention to your business.

Luxury Beauty Products

There are a host of beauty and skincare products available in the market. You could opt for the direct selling route, wherein you sell a company's products directly to the end customer. You make a commission on every sale you generate. Greater the sales volume, the greater the earnings.

The best part? You don't own the inventory or rent a physical space, which translates to more savings.

Usually, direct sellers are under multi-level marketing operations. They are part of a sales team who can build a team under them to sell a particular product.

Inspiration: Aloette, Arbonne, Avon, and Black Box Cosmetic.
6. Real Estate
Real Estate Agent

Becoming a real estate agent requires a formal qualification. Each state in the United States conducts a real estate license examination. Also, aspiring agents must have legal US residency.

Each agent earns their commission when a property deal is closed. This means, there is an initial upfront cost, each agency would have to bear when starting.

Nevertheless, real estate is a high-paying career, once an agent develops field expertise.

Commercial Space Renting and Airbnb

If you are a seasoned entrepreneur or experienced professional and have invested in real estate, this is a business idea you can explore. You can rent out any real estate property you own. You can also choose to buy multiple properties to rent them out and make profits from them.

You can choose to convert your residential properties into Airbnb as well. This way you save on your marketing efforts and attract high traffic to your listings.

Interior Designing

Do designing homes and organizing places pique your interest? Are you a creative head? If yes, you should consider interior designing as a business idea.

As an interior designer, you would be tasked with designing beautiful homes and workplaces. You would have to enhance your aesthetic capabilities along with business acumen.

Landscaping

Lawn care, also known as Landscaping, is one of the most profitable businesses in Texas. Due to a great number of High Net Worth Individuals (HNIs), each having homes with lawns, the demand for landscaping professionals has been steadily increasing. This is a unique business idea for Texas.

Landscaping comprises a lot of fields – interior landscaping, hydroseeding, landscape architecture service, and pest control services.

You would need the latest equipment and tools to increase your business productivity and excel with this business idea.

Warehouse and Storage Business

If you own a commercial real estate property that is unused, you could start a warehousing or storage business. This is one of the best business investment opportunities in Texas.

A lot of citizens tend to travel to and from Texas. Often, they need to vacate the property they had rented. This allows us to offer storage facilities for their belongings.

Try finding potential clients through local business events, real estate brokers, and business associations in Texas.
7. Home Services
Smart Home Technology (IoT)

IoT, also known as the Internet of Things, refers to a network of interconnected devices. A smart home can be run by IoT, where all physical devices such as AC, TV, and Lights communicate with each other through the internet.

They can be controlled and operated by any application. The global IoT industry is expected to reach a value of $1 trillion by 2030.

Since it is a growing industry, people without technical expertise could also learn and scale business operations. This makes it a unique business idea for Texas.

A profitable business idea would be to supply devices that can become a part of an IoT network. Also, repair and maintenance are essential components of the service.

Packers and Movers

Imagine the movie transporter but for moving precious customer belongings. You take the burden off and help them avoid the hassle of relocation.

The rise of businesses and influx of workforce in Texas has led to the growth of this business idea. The total packers and movers market size is estimated to be $17.7 billion.

You would need to purchase or rent the right freight. This would help you relocate your belongings easily.

Security Service

Providing security and protection is a viable business idea. You could even recruit ex-police, firefighters, and armed forces personnel to lead and train security personnel in your security agency.

Your potential clients could be large multinational corporations in the B2B segment. Or, gated communities and residential complexes.

Cleaning and Maintenance

This is a small start-up business in Texas you can explore. Urban locations require more of these services and 78% of Texas is urban.

Both residential and commercial properties require cleaning and maintenance services.

From windows, houses, pools, and carpets to plumbing, all require expert care. This also includes pest control.

You could build your team for on-call professional help. The best part? You could sign up your clients for a monthly retainer. This ensures that you get a fixed monthly income with high margins.

Heating, Ventilation, and Air Conditioning

Also popularly known as HVAC. It is the use of technologies to control the humidity, temperate, and moisture of a given environment. It has just one goal – to provide comfort and clean indoor air quality.

HVAC service entails unit installation and maintenance. Your clients could include small business owners and even large multinational corporations. You could also explore selling spare parts, accessories, and tools.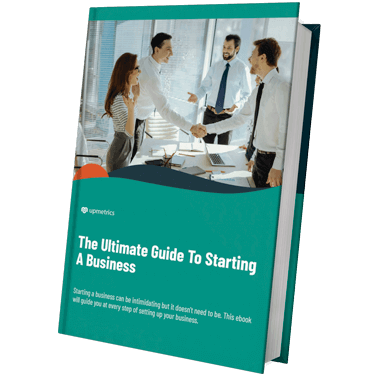 8. Other Niche Services
Electronics Repair Shop

Look around you. Our environment is full of electronic gadgets. Texas is the hub of startups and MNCs. It has a high usage of electronic devices. And such devices mean there is also an opportunity for electronic repair.

You could start one of the most profitable businesses in Texas by completing a hands-on workshop. Start practicing and honing your repairing skills.

You could even raise funds from investors and apply for financial grants.

Chauffeur Agency

Texas is home to multiple business conferences and conventions. This means a lot of guests would need help moving around in the city.

This provides an opportunity to start yet another small start-up business in Texas. A chauffeur agency is a guaranteed profitable business in Texas. You can hire drivers and build your team.

Assisted Living Facility Services

Texas is home to millions of working professionals. They are usually busy the entire day traveling and working at the office. This means they have parents who require assisted living facilities.

Although it requires business licenses and permits, you could hire ex-nurses to lead your team of assisted living facility providers.

Day Care For Kids

Along with assisted living services, you could also club creche as a business service for kids. Professionals in Texas are already busy tackling their work. You could take some load off their shoulders, and help them with taking care of their little ones.

Pet Services

Let's not forget our furry friends. Professionals who own pets, often need services such as grooming, bathing, and dog walking. You could combine all these services, along with food supplies and accessories as a business service.
Conclusion
Having and learning about a business idea is great. But your business success boils down to how well you execute. And, at the bedrock of any successful business is a meticulously designed business plan.
Online business planning software such as Upmetrics helps you build business plans and guide you every step of the way.
It also offers 200 ready-to-use business plan templates. This helps save countless hours, boosts productivity, and lays out a winning roadmap. More than 110k+ entrepreneurs have successfully scaled their businesses using our ready-to-use business plan templates.