With the majority of parents staying out of the home throughout the day, the daycare business has turned into an extremely bankable one in recent years. If you have the right resources and more importantly, are good with children then a daycare business can become your profession.
The US childcare market stood at a value of 54.3 bn dollars in 2019, and after the recent hit from the COVID-19 pandemic is rising steadily once again.
Now, if you plan on entering the child care market, you must know that the daycare business is based on the foundation of trust more than anything. Hence, providing quality services and having a clean image in the market is of utmost importance.
And though you might have everything the industry needs, there are high chances you would still lag as a business if you don't have a proper plan.
Studies show that a lot of daycare businesses fail in their first three years due to reasons ranging from poor management to lagging finances. You can combat all of these and many more troubles if you enter the industry with a well-rounded daycare business plan.
Read on to find out more about how a business plan can help your daycare services, how to write one, and what all areas are included in a good one.
How can a daycare business plan help you?
A daycare business plan helps you sail through your business journey with a minimal amount of hiccups. It helps you have good finances, a properly managed team, a good marketing, and operational strategy as well as clearly defined services.
And as you have all the areas of your business sorted, your business can grow leaps and bounds. Moreover, as you have the troubles of management out of your way through proper planning, you can shift your focus entirely to providing quality services.
This brings us to the next question, how to write a business plan?
Preview our KidzVilla - Day Care Business Plan example, Let's start writing your own business plan.
It's easy and fun with Upmetrics.
Day Care Business Plan Outline
This is the standard daycare business plan outline which will cover all important sections that you should include in your business plan.
Executive Summary

Executive Summary
Objectives
Mission
Keys to Success

Business Overview

Company Summary
Ownership

Timothy Bernard Kilpatrick

Start-up Summary
Locations and Facilities

Services

Service Description
Competitive Comparison
Sales Literature
Fulfillment
Technology
Future Services

Market Analysis

Industry Analysis
Market Segmentation
Market Analysis
Target Market Segment Strategy

Market Needs
Market Trends
Market Growth

Service Business Analysis

Business Participants
Competition and Buying Patterns

Main Competitors

Strategy and Implementation

Strategy and Implementation Summary
Value Proposition
Competitive Edge
Marketing Strategy

Positioning Statement
Pricing Strategy
Promotion Strategy
Marketing Programs

Sales Strategy

Sales Forecast
Sales Programs

Strategic Alliances
Milestones

Web Plan

Web Plan Summary
Website Marketing Strategy
Development Requirements

Management & Organizational Structure

Management Summary
Organizational Structure
Management Team

Timothy B. Kilpatrick
Carolyn Steverson
Candice Harris

Management Team Gaps
Personnel Plan

Financial Plan

Projected Profit and Loss
Projected Cash Flow
Projected Balance Sheet
Use this sample plan as your guideline and start editing it right away.
It's easy and fun with Upmetrics.
After getting started with upmetrics, you can copy this daycare business plan example into your business plan and modify the required information and download your daycare business plan pdf and doc file. It's the fastest and easiest way to start writing your business plan.
How to write a business plan?
Though writing a business plan might seem like a daunting task, it does not need to be. In today's ever-changing world there are several ways to write an ever-changing plan that fits the needs of the industry.
You can either meet a professional who'll walk you through writing a business plan, or you can download pre-made templates from the internet, which consists of a business plan outline or you can write your business plan through an online business plan software that will help you write a customizable business plan anywhere and at any time.
What to include in a daycare business plan?
A good daycare business plan consists of a certain number of well-defined sections, the following sections can help you in writing an excellent business plan.
1. Executive Summary
The executive summary section is one of the most important sections of your business plan because it not only forms the first section of your business plan but also acts as a pitch for potential investors who can provide you with funds for your daycare business.
It consists of your company's vision and mission, its USP, objectives, and also expected revenues.
Writing the executive summary section of your plan at the very end, so you can sum up your plan properly is a good tip to remember.
2. Services
In this section, you should give out a clear idea of what your services are and whom it caters to. You should define your target market, your niche, the area your services will be extended to, etc.
As a daycare center, you should have a clear idea of the age group you will cater to, what is the preferred location of your target audience, how you come off as a service to your customers, and so on.
3. Market Analysis
Market analysis can be of great help to any business, it can help you understand what you are getting yourself into, who your competitors are, what does your client base expect out of you, and where you stand in the current market situation.
Hence, market analysis immensely improves your understanding of the industry you are getting into. In the case of a daycare center knowing the best practices of childcare that exist in the market can be of great help.
4. Web plan
In today's internet-based world, most busy parents looking for a daycare center online. Hence, having a strong and reliable web presence is crucial to the success of your daycare business. Thus, including a web strategy in your business plan is necessary.
Always remember, as a daycare service coming off as a trustworthy and reliable institution is crucial for your business to work.
5. Management and organizational structure
Having a well-structured management system is especially crucial for a daycare service. It not only helps your business run smoother, but it also makes you look more responsible and reliable in front of the parents or the primary caregivers.
In this section, you should include the structure of your organization, details about people on various levels in your company, a solid system for tracking everyone's work and progress, and the areas your team is excelling at, and the areas your team is lagging in.
6. Financial Plan
One of the chief reasons for several daycare services running out of business is poorly managed finances or running out of funds to keep going. Planning your finances in the early stages of your business saves you from encountering such a problem later on. Hence, planning your finances is mandatory while writing a business plan.
Daycare business plan summary
In conclusion, apart from having a good image as an organization, a well-managed team, a clearly defined niche, thorough research of the market and an excellent financial plan is crucial to the success of a daycare business.
Including all of these segments can help you write a successful daycare business plan. So, what are you waiting for? Start writing your business plan.
Customize your Business Plan
All businesses are different. So, don't hesitate to customize your business plan according to your requirements. Even though our sample business plans aim to help you create the perfect presentation for your clients and investors, it is finally up to you to decide how you're going to present your ideas in the best light.
Get started with upmetrics and use this sample business plan to write your plan in half of the time.
Use This Sample Now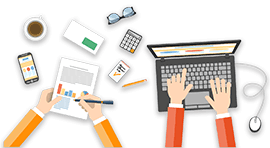 Business Plan Software
How you would you like to rate this template?
Thank you! We have received your rating.
Our upmetrics business plan software can help you to customize your business plan and provides you a step-by-step guide to write your business plan. You can save your plan online and update it any time, or download it as a PDF or DOC file. You can share business plan online with investors or any other important person with upmetrics easily.
DISCLAIMER: The business plans, templates, and articles contained on upmetrics.co are not to be considered as legal advice. All content is for informational purposes, and upmetrics makes no claim as to accuracy, legality or suitability. The site owner shall not be held liable for any errors, omissions or for damages of any kind.