Having a cafe that smells like coffee and confectionery, buzzing with chatter, and made friendlier, and more engaging with books and music is a dream for many.
And if it's your dream too, the search engine has brought you to the perfect spot!
Now you no longer need to sit and dream about having a cafe. Because we have tips and practices that can help you start your cafe business.
Opening a food cafe from scratch can be intimidating, but not if you have a food cafe business plan.
Industry Overview
The cafe industry stood at a whopping market value of 47.5 billion dollars in 2019. Though the pandemic had a major impact on the industry, it is gaining momentum once again.
According to statistics, Starbucks is the leading coffee brand in the US, with frappuccino being its most popular drink.
Although people of all ages consume coffee, with the senior population consuming three times more coffee than the younger ones, the 18-29-year-olds tend to be more experimental with their coffee than the older population.
Hence, it is a good practice to study your target audience and a few other aspects of the business to serve your customers better.
Say goodbye to boring templates
Build your business plan faster and easier with AI
Plans starting from $7/month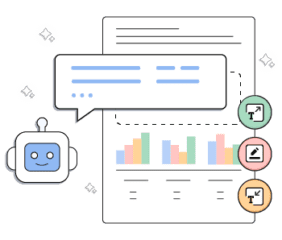 Things to Consider Before Writing Your Food Cafe Business Plan
Although a business plan helps you deal with several aspects of your business, there are a few aspects you should look into before getting started.
Pick a theme

Now you might wonder what theme has to do with a cafe, isn't great coffee enough?

But let's say, think about Starbucks for example. Or Dunkin Donuts. They are the leading coffee brands in the US and what sets them apart from all the other brands is their theme.

There is a highly likely chance that a Starbucks cafe anywhere would have a similar look and feel, even if it optimizes its menu to serve different customers.

Hence, the theme makes a major contribution to building your brand's identity.

Decide upon a business structure

The legal structure of your business decides a lot ranging from taxes to the liability on your personal assets. Hence, it is important to figure out your legal structure before getting started.

Look into all of your options, and pick the one that fits your business the best.

Figure out the resources you'll need

We all know that you'll need supplies to whip up brilliant coffee, but for running a cafe you'll need resources beyond the material. Both literally and figuratively.

Opening and running a cafe single-handedly is a herculean task, hence figure out the resources and help you'll need from people before getting started.

Add services to enhance customer experience

The cafe business is extremely profitable if done right, but it attracts a lot of competition too. Hence, it is important to offer services that'll help you stand out from your competitors.

It can be anything from a library, to live music, a painting bar, or even a live dessert counter. Offer something that enhances your customers' experience and makes them want to return again.
Write Your Business Plan
Before you start writing your business plan for your new food cafe business, spend as much time as you can reading through some examples of food and restaurant business plans.
If you are planning to start a new food cafe business, the first thing you will need is a business plan. Use our sample food cafe business plan to start writing your business plan in no time.
We have created this sample food cafe business plan for you to get a good idea about what a perfect food cafe business plan should look like and what details you will need to include in your stunning business plan.
Reading some sample business plans will give you a good idea of what you're aiming for. It will also show you the different sections that different entrepreneurs include and the language they use to write about themselves and their business plans.
Food Cafe Business Plan Outline
This is the standard food cafe business plan outline which will cover all important sections that you should include in your business plan.
Executive Summary

Introducing Rodeo Mexican Cafe
Funding Requirement & Capitalization Plan
Summary of Financial Highlights

The Cafe

The Rodeo Experience
The Rodeo Vision
Purpose Statement
Cuisine Overview
Jessica's Tienda de Regalos
Other Rodeo Activities
Keys to Success

Customer Service Excellence
Creating a Great Service Staff
Attention to Details
Ambiance

The Menus

Everyday Menu

Appetizers
Soups
Salads
Entrees
Kid's Menu
Sunday Brunch Menu

Restaurant Operations

Restaurant Operating Policies

Strict Inventory Controls
Purchasing Cost Controls
Recipe & Portion Controls
Cross Utilization of Inventory
Sanitation & Food Handling

Effective Management

Software & Systems
Training Program
Money Management

Retention through Support & Feedback
Operating Details

Market Analysis

Target Market
Market Segmentation
Rodeo's Neighbors

Competition

Competitive Landscape
Key Competitors
Competitive Advantages

Marketing

Market Positioning & Branding
Marketing Strategies

The Rodeo Team

The Founder
The Rodeo Staff
Compensation Program
Professional Services Providers
External Issues

Financial Plan

Funding Requirement & Capitalization
Summary of Financial Highlights

Brunch Revenue Assumptions
Lunch Revenue Assumptions
Dinner Revenue Assumptions

Balance Sheet (Five-year projections)
Income Statement (Five-year projections)
Cash Flow Statement (Five-year projections)
After getting started with Upmetrics, you can copy this sample cafe business plan into your business plan to modify the required information, and download your food cafe business plan pdf or doc file.
It's the fastest and easiest way to start writing your business plan.
The Quickest Way to turn a Business Idea into a Business Plan
Fill-in-the-blanks and automatic financials make it easy.
Get Started Now!

Download a sample food cafe business plan
Need help writing your business plan from scratch? Here you go; download our free food cafe business plan pdf to start.
It's a modern business plan template specifically designed for your food cafe business. Use the example business plan as a guide for writing your own.