Fixing small problems around the house, tinkering with stuff, and repairing things to make them work as well as new, might seem a simple job.
But it can only be done by someone who has the skill, eye for detail, and passion for it. After all, these small things can make life terribly inconvenient if not fixed the right way.
If you are planning to start a new handyman business, the first thing you will need is a business plan. Use our sample Handyman Business Plan created using Upmetrics business plan software and write your business plan in no time.
Before you start writing your business plan, spend as much time as you can reading through some samples of Cleaning, Maintenance & Repair Business Plans.
Read on to find out more about the industry and important things to take care of before you start your business.
Industry Overview
The handyman services market stood at a global value of 281.65 billion dollars in 2018 and has continued to grow ever since due to the increase in the number of people who look for repair services online.
Handyman services are high in demand due to their multipurpose nature. Most of the services are charged either on a per-hour basis or based on how challenging the job is.
From fixing curtains, and bulbs to maintenance services, a handyman can take care of everything, making their services in demand.
Say goodbye to boring templates
Build your business plan faster and easier with AI
Plans starting from $7/month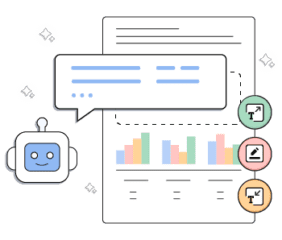 Things to Consider Before Writing a Handyman Business Plan
Find out the market for your services

As the handyman business covers a variety of services, it is a good practice to figure out what services are in demand and how they are procured. It is also advisable to see what localities need handyman services the most and can help you have a profitable business.

Research your competitors

Carry out thorough research about who your competitors are, what services they offer, and how they reach out to their target audience. This gives you a head start on the services you should and potentially would have to offer, it helps you figure out a better marketing strategy, and also gives you a chance to do something that'll help you stand apart from your competition.

Have handy skills to take up unexpected tasks

Handyman services are known for and sought after due to their multipurpose nature. Hence, you need to stay prepared for taking up unexpected tasks that come your way. It is necessary to have both the skill and the right equipment for such problems.

Market research and competitive analysis can help you with this too.

Get permits and insurance

Having the proper legal licenses ensures that you stay on the right side of the law. And having insurance is essential for a handyman business due to the nature of the work that brings about claims of accidents and property damage.

Insurance helps rest assured and focus on what really matters.
Write Your Business Plan
If you have the talent and skill for fixing such problems, you can make it your profession through a handyman business.
All you need to do is find a way to get customers and a handyman business plan.
Reading sample business plans will give you a good idea of what you're aiming for and also it will show you the different sections that different entrepreneurs include and the language they use to write about themselves and their business plans.
We have created this sample handyman business plan for you to get a good idea about how a perfect handyman business plan should look like and what details you will need to include in your stunning business plan.
Handyman Business Plan Outline
This is the standard Handyman business plan outline which will cover all important sections that you should include in your business plan.
Executive summary

Market Validation
Objectives

Short-Term (1 -3 Years)
Long Term (3-5 years)

SMART Goal
Mission statement
Keys to success
Financial Highlights

Fixit – 3-Year Revenue Highlights

Business Overview

Company Ownership/Legal Entity
Location
Interior Operating Facilities
Hours of Operation
Startup summary

Products & Services

Handyman Services

Fixit will offer the following services

Customer Service

Market Analysis

Market segmentation
Market Trends
Target market

Fixit Market Distribution
Competitive Advantage

SWOT analysis
Strategy & Implementation

Distribution Strategy

Marketing and Promotion Programs

Positioning Statement
Sales strategy
Pricing strategy

Operational Plan

Organization chart
Management Team
Personnel Plan

Hiring plan
Jane Doe
John Doe

Milestones

Financial plan

Important Assumptions
Brake-even Analysis
Projected Profit and Loss

Profit Yearly
Gross Margin Yearly

Projected Cash Flow
Projected Balance Sheet
Business Ratios
After getting started with Upmetrics, you can copy this handyman plan into your business plan and modify the required information and download your handyman business plan pdf or doc file. It's the fastest and easiest way to start writing your business plan.
The Quickest Way to turn a Business Idea into a Business Plan
Fill-in-the-blanks and automatic financials make it easy.
Get Started Now!

Download a sample handyman business plan
Need help writing your business plan from scratch? Here you go; download our free handyman business plan pdf to start.
It's a modern business plan template specifically designed for your handyman business. Use the example business plan as a guide for writing your own.