HVAC stands for Heating, ventilation, and air conditioning.
Do you have a good technical understanding and can understand ventilation systems in no time? Or, is making houses, offices, and other spaces more functional your forte?
And if you know how to deal with HVAC systems and can manage a team of individuals to install such systems even if it is a little tricky in some places then an HVAC business can be the right one for you.
If you are planning to start a new business in the HVAC industry, the first thing you will need is an HVAC business plan. Use our sample HVAC Business Plan created using Upmetrics business plan software to start writing your business plan in no time.
Before you start writing your business plan for your new HVAC business, spend as much time as you can reading through some samples of service & maintenance-related business plans.
Industry Overview
The HVAC industry stood at a market value of 127.4 billion USD in 2020 and is expected to grow at the rate of 5.9 percent in 2021.
With rapidly growing and changing technology, the industry is growing at a rapid rate, too.
Today, HVAC systems come with the best-class technology, which offers monitoring systems along with the usual services.
Also, climate change and uncertain temperatures have led to a rise in demand for heating and cooling systems.
Hence, the industry isn't slowing down any time soon.
Say goodbye to boring templates
Build your business plan faster and easier with AI
Plans starting from $7/month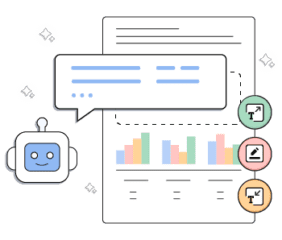 Things to Consider Before Writing an HVAC Business Plan
Before you start writing your business plan, do proper and in-depth research so that you do not miss any detail in your business plan.
Have a team of skilled technicians

Even after having a great product at hand, things can go haywire if your technicians are not skilled. Installation of HVAC systems requires a high amount of skills and expertise, so make sure you hire a good team.

Have a quality check system in place

HVAC systems come with a lot of maintenance and repair work, as well as checking whether the system is functioning properly after installation is essential too.

Hence, having a proper quality check system and maintenance and repair services takes the chaos out of your business's functioning.

Also, mention a clear number of unpaid services and warranty periods to ensure good and hassle-free customer service.

Identify your customer base and resources

Having an idea of your customer base and their needs and preferences is essential for any business.

As an HVAC business, you'll need to identify how your target audience avails of such services, where they look for repair and maintenance work, and so on.

Know your competitors

Staying updated with your competitors' strategies and what's working for them and what's not, can reduce the number of methods that you have to try out before you find the right way of working.

Also, knowing your competitors helps you stay one step ahead of them.
Chalking Out Your Business Plan
People are never going to stop building new spaces or renovating old ones. Hence, an HVAC business can turn into an extremely profitable one if done right.
Reading sample business plans will give you a good idea of what you're aiming for. It will also show you the different sections that different entrepreneurs include and the language they use to write about themselves and their business plans.
We have created this HVAC Business Plan template for you to get a good idea about how a perfect HVAC business plan should look like and what details you will need to include in your stunning business plan.
HVAC Business Plan Outline
This is the standard HVAC business plan outline which will cover all important sections that you should include in your business plan.
Executive summary

Market Validation
Objectives

Short-Term (1 -3 Years)
Long Term (3-5 years)

Mission statement
Keys to success
Financial Highlights

Illuminus – 3-Year Financial Highlights

Business Overview

Company Ownership/Legal Entity
Location
Interior Operating Facilities
Hours of Operation
Startup summary

Products & Services

Heating, Ventilation, and Air Conditioning Products and Service
Range of Products

Air Conditioners
Heat Pumps
Gas Furnaces
Air Handlers
Thermostat

Customer Service

Market Analysis

Market segmentation
Market Trends
Target market

Illuminus Market Distribution
Competitive Advantage

SWOT analysis
Strategy & Implementation

Distribution Strategy

Marketing and Promotion Programs

Positioning Statement
Sales strategy
Pricing strategy

Operational Plan

Organization chart
Management Team
Personnel Plan

Hiring plan
Jane Doe
John Doe

Milestones

Financial plan

Important Assumptions
Break-even Analysis
Projected Profit and Loss

Profit Yearly
Gross Margin Yearly

Projected Cash Flow
Projected Balance Sheet
Business Ratios
After getting started with upmetrics, you can copy this sample HVAC business plan template into your business plan and modify the required information and download your HVAC business plan pdf or doc file.
It's the fastest and easiest way to start writing your business plan.
The Quickest Way to turn a Business Idea into a Business Plan
Fill-in-the-blanks and automatic financials make it easy.
Get Started Now!

Download a sample HVAC business plan
Need help writing your business plan from scratch? Here you go; download our free HVAC business plan pdf to start.
It's a modern business plan template specifically designed for your HVAC business. Use the example business plan as a guide for writing your own.