Retail Store Business Plan
Retail store is a competitive business as competition is intense in this segment. Moreover, many big giants are investing more in e-commerce and digital marketing makes this business even tougher day by day.
Research suggests total retail sales in the United States were projected to amount to 6.03 trillion U.S. dollars in 2022, up from around 5.4 trillion U.S. dollars in 2018, according to the National Retail Federation.
Retail businesses come in many forms such as grocery stores, restaurants, and bookstores. There are around 4 million retail businesses in the United States alone.
The domestic retail market in the United States is very competitive, with many companies recording strong retail sales. Walmart, a retail chain giving low prices and a wide selection of products, is the front runner in the United States. Amazon, The Kroger Co., Costco, and Target are a selection of other notable U.S. retailers.
Now, to have any genuine hope of getting noticed in such a jammed industry, you need a solid business plan to get success.
Regardless if you've been operating for a long time already, by writing up a business plan for your retail store, you can get an overview of what you want to achieve with your business, and guidelines for how you'll achieve your goals.
A retail business plan is a solid foundation for the success of your business, whether you seek funding or not. It helps you see clearly what your business looks like and how it's positioned in your target market.
If you need to get funding, your retail business plan will work as proof that you and your business are good for investment. Studies suggest you can double your chances of securing a loan with a business plan and grow your business.
Use this template as your guideline and start filling in the blanks.
It's easy and fun with Upmetrics.
Retail Store Business Plan Outline
This is the standard retail store business plan outline which will cover all important sections that you should include in your business plan.
Executive Summary

Company Profile Summary
Market Research Summary
Marketing Summary
Finance Summary

Company Profile

Business Overview
Company History
Management
Location
Legal StructureVision & Mission

Market Research

Industry Profile & Market Size
Local Market
Target Market
Competitor Analysis
Keys to Success
Customer Survey Summary
SWOT Analysis

Sales & Marketing

Products and Services
Pricing Strategy
Marketing Strategy
Primary Marketing Activities
Positioning Statement
The Sales Process
Strategic Alliances

Operations

Location(s)
Legal Issues
Insurance Issues
Human Resources (Or Team)
Process/Production
Risk Assessment

Financial Plan

Startup Funding & Capital
Start-Up Costs
Sales Forecast
Cash Flow
Projected Profit & Loss

Appendix
After getting started with upmetrics, you can copy this retail store business plan template into your business plan and modify the required information and download your retail store business plan pdf and doc file. It's the fastest and easiest way to start writing your business plan.
How to write a retail store business plan?
Writing a retail store business plan requires a good amount of research, a thoroughly competitive and customer analysis, and a little bit of extra help.
You can get help for writing your plan either through a premade template on the internet or through an online business plan software which will help you write a customizable plan anywhere and at any time.
What to include in a retail store business plan?
A retail store business plan consists of several different aspects. The major ones are as follows:
1. Executive Summary
The executive summary gives an overview of what your business stands for to the reader. It should be written in such a way that even an outsider could get an idea of what your business is all about.
This section mainly comprises your business summary, your vision and mission statement, and your financial summary.
2. Company Profile
The company summary or company profile section of your business plan would consist of everything about your company ranging from its location to information about your team.
While the executive summary section consists of information about the functional aspects of your business, a company summary consists of information about the structural aspects of your business.
While writing a company summary, it is a good practice to take suggestions from your team, as this section represents you as a team of individuals more than representing you as a brick and mortar company.
3. Market Research
Conducting market research helps you understand what you are getting yourself into.
It helps you understand your target market, your competitors, and the working of the industry in general.
You can conduct thorough market research by using tools like PESTEL analysis or SWOT analysis. These tools help you conduct research specific to your business and prevent you from wasting your time on vague data.
4. Marketing Plan
As a retail store, it is your primary job to let your customers know about your existence. And to retain them once they start coming to your store.
A good marketing plan would help you do just that.
Based on the information you have gathered about your target audience through market research you can design your marketing campaign and promotional offers that'll appeal to your customer base.
5. Operations
As a retail store, a proper operations plan can prevent your business from turning into a chaotic mess. An operations plan consists of your business's logistic and functional information. Basically, it helps an outsider see what a typical day at your business looks like.
It also consists of your long-term and short-term goals. As well as the milestones you'll have to reach for achieving them.
As a retail store business your operations plan would consist of your supply renewal cycles, your backup distributors, a plan for the working of your store, your daily sales targets and your long-term expansion goals, etc.
6. Financial Plan
A financial plan ensures that your business sails smoothly through tough times and also generate maximum profits.
It would consist of your funding requirements, cash flow projections, and profit forecasts.
As a retail store, your financial plan would consist of the funding requirements for setting up your store, buying supplies, and hiring people. It would also consist of your projected profits and break-even analysis.
Retail store business plan summary
In conclusion, a retail store business plan helps you organize and manage your store better. It takes care of everything that goes behind the scenes of running a retail store, so you can greet your customers with a smile.
From angry customers to poorly stocked supplies, a business plan can save you from all of it.
So, if you want to open a retail store, go ahead and start planning.
Customize your Business Plan
All businesses are different. So, don't hesitate to customize your business plan according to your requirements. Even though our sample business plans aim to help you create the perfect presentation for your clients and investors, it is finally up to you to decide how you're going to present your ideas in the best light.
Get started with upmetrics and use this business plan template to write your plan in half of the time.
Use This Template Now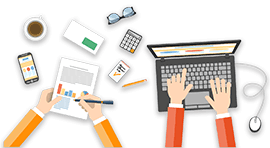 Business Plan Software
How you would you like to rate this template?
Thank you! We have received your rating.
Our upmetrics business plan software can help you to customize your business plan and provides you a step-by-step guide to write your business plan. You can save your plan online and update it any time, or download it as a PDF or DOC file. You can share business plan online with investors or any other important person with upmetrics easily.
DISCLAIMER: The business plans, templates, and articles contained on upmetrics.co are not to be considered as legal advice. All content is for informational purposes, and upmetrics makes no claim as to accuracy, legality or suitability. The site owner shall not be held liable for any errors, omissions or for damages of any kind.